Suzhou Garden Musuem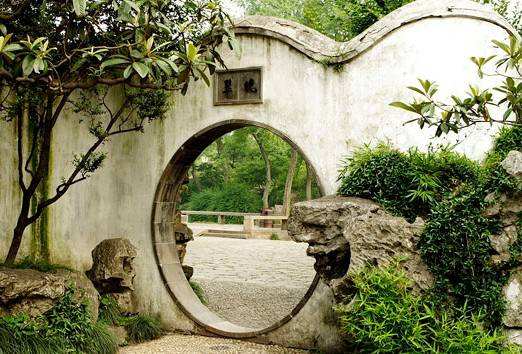 Suzhou Garden Museum (Chinese: 苏州园林博物馆)
Suzhou Garden Museum
The museum was established inside the west of Humble Administrator's Garden to show the history, art and culture of Chinese gardens. Its buildings use the former residential structures of the garden. The southern part of the museum adjoins Northeast Street; the north is connected to the flower gardens of the Humble Administrator's Garden. The whole area covers 1,696 square meters, with an architectural space of 1,350 square meters. The exhibitions in this museum mainly introduce the history of Suzhou's ancient gardens, plus their current conditions and the technology of building gardens. There are four exhibition halls.
The first hall describes the objective reasons for basing such superlative gardens in Suzhou: the preconditions, including mountains and rivers, the ancient history, the flourishing economy, the confluence of peoples and the many generations of skilled artisans.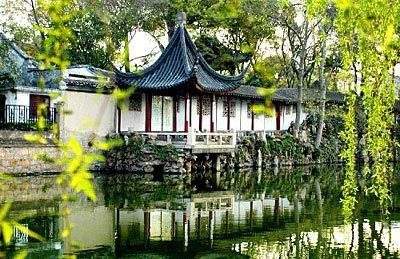 The second hall displays the history of the gardens, giving a comprehensive overview of their development and progress. Chinese classic gardens began in the Spring and Autumn periods of the Zhou dynasty, long before China was unified in 221 BC. By the time of the Wei, Jin and the North and South dynasties, temples and private families were creating different kinds of gardens. In the Song and Yuan dynasties, piled up rocks became the rage, in the Ming and Qing eras garden pavilions flourished.
The third hall introduces the contours and styles of Suzhou's ancient gardens as they are today, as well as the international influence of these gardens.
The fourth introduces garden construction. This reflects the many-layered approach of Suzhou's gardens the layering of mountains, water, buildings, flowers, trees. All are blended together to form the four great traits of a garden. Traditional artistic constraints are used to create both poetic meaning and visual results.
The main displays in this museum are models that show arrangements of gardens, especially those that no longer exist. There are twenty-four displays, including Suzhou-style gardens built abroad and other famous gardens of the South. Humble Administrator's Garden is an example of gardens within the museum; it uses miniature mountains and rock crags to create its illusions. A number of other gardens use water as their main component. Both the gardens themselves and the museum are well worth visiting.
Transportation
How to get to Suzhou Garden Musuem
Bus Routes
From Suzhou train station
Take No. 40, 529 and Tourist Line 5
From Suzhou North train station
Take No. 529, 55 and Tourist Line 5
From Tiger Hill
Take No. 529 and Tourist Line 1, 2
From Lingering Garden
Take No. 40 and Tourist Line 1, 5
From Lion Grove Stone
Walk 200m to North
From the Master of Nets Garden
Take No. 202, 55, 529
From Canglang Pavilion
Take No. 309 and Tourist Line 2
From Ouyuan Garden
Take No. 301, 305
Travel Guide
Admission Fee: Free
Opening Time: 9:00-17:00
Time for Visit: 1-2 Hours
Address: No. 274, Jingde Road, Suzhou
Tel: 86-512-65224929