Slender West Lake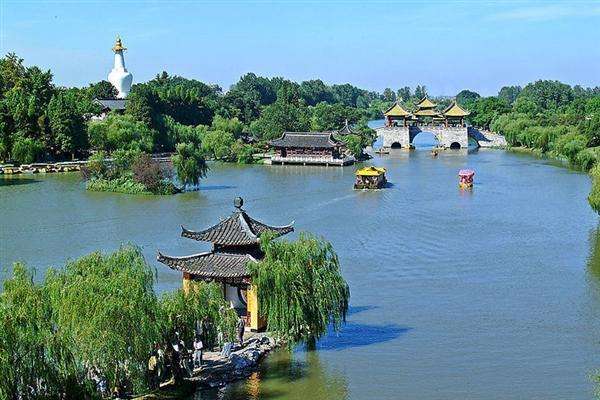 Slender West Lake
Brief Introduction
Slender West Lake in Yangzhou is a typical demonstration of Chinese traditional public tourism destination, representing the taste and life style in Chinese traditional society. It is 4.3 kilometers in length with an area of over 30 hectares. Main tourist interests include Spring Willows along the Long Causeway, Xuyua. The purpose to use "Slender" to describe the lake is to contrast it with the West Lake of Hangzhou, Zhejiang Province, one of Jiangsu's neighbor provinces, by emphasizing that the lake is narrower but longer, like a slender and tall beauty.
History
Slender West Lake, formerly Baozhang Lake, is located in the northwest of Yangzhou City, Jiangsu Province, covering an area of two square kilometers. In the mid-18th century, the moats and a large number of suburban villas of salt traders along the moats built in different locations and in different historical period (Sui, Tang, Song, Yuan, Ming and Qing dynasties) were connected elaborately and delicately to welcome the south inspection of Emperor Qianlong, thus forming a beautiful belt of the lake with garden scenery combining natural and human landscapes characterized by the most famous 24 scenes of "rolling stone archway, winding water in west park, spring pillow on the long bank, bright cloud in white pagoda" etc. The typical layout of Chinese scroll-type picture was recorded by royal painters and filed in imperial storehouse due to its unique aesthetic value.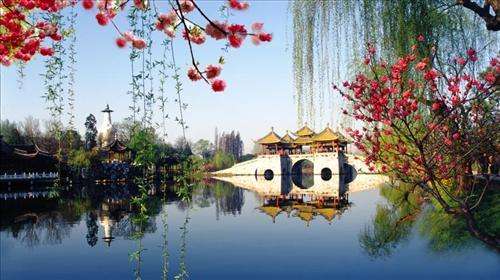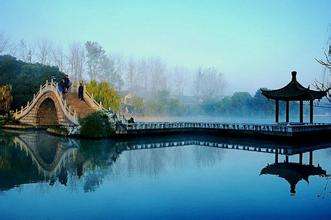 Landscape
Thanks to the impact of the south inspections by Emperor Qianlong and the support of its salt economy, Yangzhou had became the garden-building centre in China, represented by classical garden cluster around the Slender West Lake. As well-known as "Yangzhou Gardens is second to none in South China" and "Yangzhou Gardens is the best in China", it embodies the most advanced art in terms of layout, architecture, stone laying, water conservation, plant arrangement, etc. As a masterpiece in garden-building after Yuanmingyuan Park during the reign of Emperor Kangxi in the Qing Dynasty, a lot of experiences can be drawn from it in the construction of the Chengde Mountain Resort.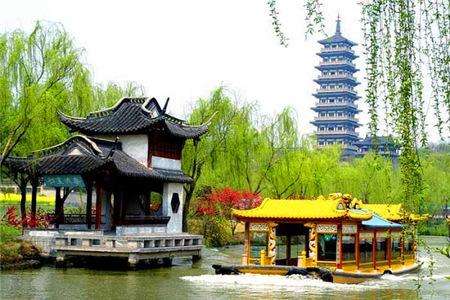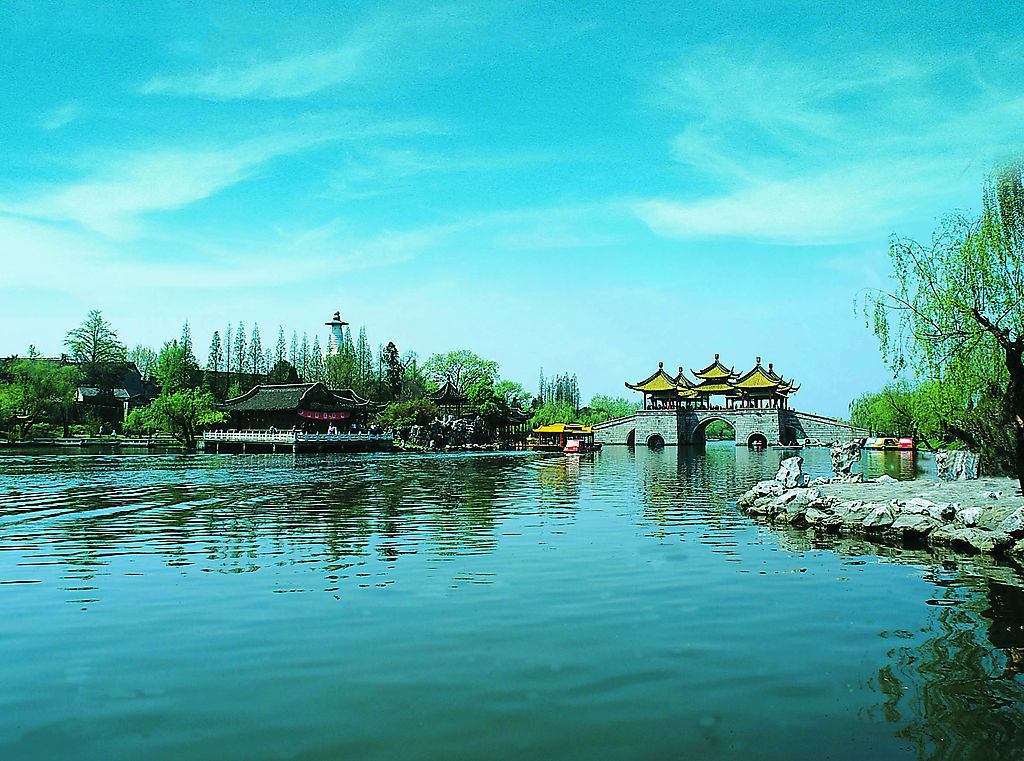 Slender West Lake is typical of the Chinese water-based garden art combining the elegance of the south with magnificence of the north. The park, lined with willow trees, picturesque pagodas, and loads of history has enough to keep a visitor busy for the entire day. During spring the park is an expansive wonderland of flowers and budding trees. There are few enclosed city parks in China as impressive as this, making Slender West Lake a must visit. Taking a boat tour in the lake or a walk along its shores will conveniently bring you to other Yangzhou's tourist attractions in the city.
How to get to Slender West Lake
Bus route:
Take No. 1, 3, 4, 5, 6, 15, 22 and get off Slender West Lake
Travel Guide
Address: Dahongqiao Road, Yangzhou
Admission Fee: CNY 80
Opening Time: 7:00 – 17:30
Tel: 0514-734 1324
0514-734 2901