Nanjing Massacre Memorial Hall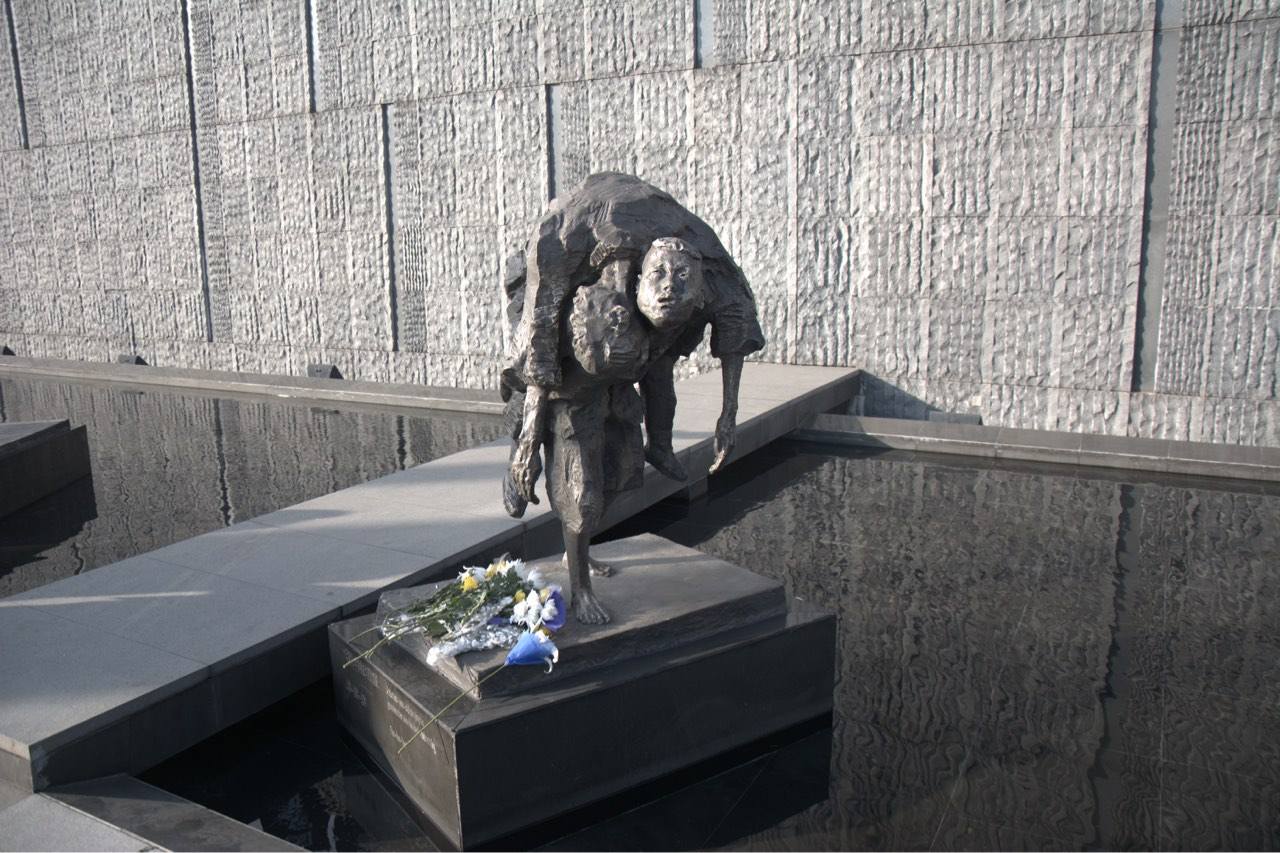 Nanjing Massacre and Memorial Hall, Nanjing Attraction


Brief Introduction
The memorial hall is located at No. 418, Shuiximen Street in Jianye District, a locality also known as Jiangdongmen, close to a site where thousands of people were killed and buried. The hall comprises four sections: exhibition zones, the sheltered skeletal remains of victims, an outdoor square, and an exhibition hall displaying historical documents.
The entire edifice is built in greyish white marble and exudes an imposing solemnity. The hall highlights every aspect of the Nanjing Massacre with historical materials, cultural relics, architecture, sculpture, and film. It occupies a total area of 120,000 square meters. An area of 18,000 square meters is given over to exhibitions whose exhibits include 200,000 or more historical items related to the massacre.
The truth of Nanjing Massacre
On December 13, 1937, after seizing Nanjing, the Japanese army carried out a bloody slaughter of unparalleled savagery in violation of international law.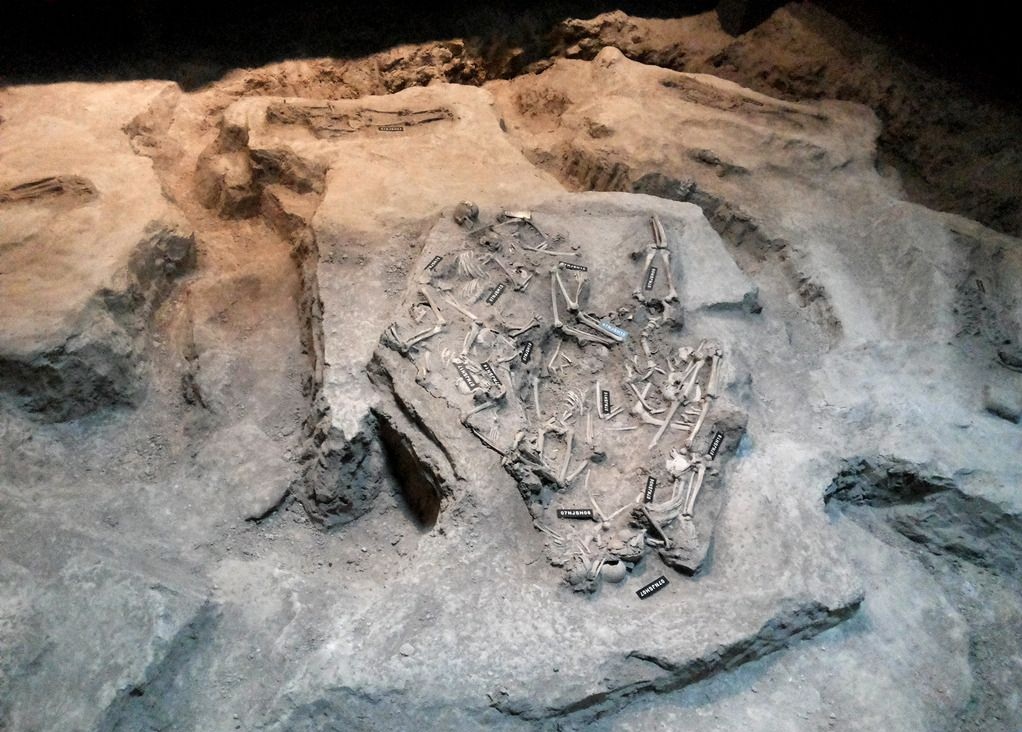 As stated in the Judgment of the International Military Tribunal for the Far East, "Estimates indicate that the total number of civilians and prisoners of war murdered in Nanjing and its vicinity during the first six weeks of the Japanese occupation was over 200,000....These figures do not take into account those persons whose bodies were destroyed by burning, or by being thrown into the Yangtze River, or were otherwise disposed of by the Japanese Army."
The Chinese Military Tribunal for War Crimes in Nanjing stated in a verdict that "during the period from December 12 to 21, 1937, it was estimated that more than 190,000 Chinese prisoners of war and civilians were shot with machine guns in large groups by the Japanese Army and their bodies were incinerated… In addition, more than 150,000 people were killed in small or scattered groups, and their bodies were collected and buried by charity organizations. Altogether, more than 300,000 people were murdered."
After capturing the city, Japanese troops employed all kinds of brutal methods in their killing, such as decapitation, skull splitting, slicing open the stomach, pulling out the heart, drowning, burning, cutting off reproductive organs, dismemberment, and piercing the vulva or anus.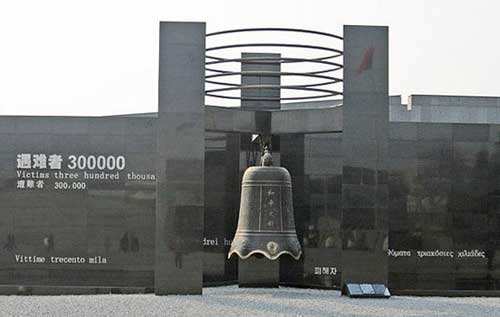 Equally unthinkable, there was a killing contest between two second lieutenants, Toshiaki Mukai and Tsuyoshi Noda, to see who could win by being the ?rst to kill 100 Chinese. When they met on December 12, Mukai had killed 106 and Noda 105.
John Rabe, Wilhelmina (Minnie) Vautrin, and John Magee recorded the incidents of rape carried out by Japanese soldiers after the fall of Nanjing in their diaries, photographs, and ?lms. It is roughly estimated that more than 80,000 women were violated in Nanjing, of whom more than 65,000 were killed.
The Japanese army also committed frenzied acts of arson and looting. According to incomplete statistics calculated after the war, Japanese soldiers looted 2,406 sets and more than 309,000 pieces of appliances or utensils, 5,920 boxes and more than 5.9 million articles of clothing, 710 kilograms of gold and silver, plus 6,345 pieces of jewelry, 1,815 boxes, 2,859 sets, and 148,600 volumes of books, more than 28,400 ancient calligraphy scrolls and paintings, more than 7,300 antiques, more than 6,200 animals bred as livestock, and more than 720 million kilograms of grain. The International Military Tribunal for the Far East and the Chinese Military Tribunal for War Crimes in Nanjing, after collecting a large amount of evidence and confirming all the findings, pronounced death sentences for the principal culprits of the massacre, Iwane Matsui, Akira Muto, and Tadayuki Furumi. The crimes of the Japanese aggressors will forever be recorded in the history of the Chinese war of resistance against Japan.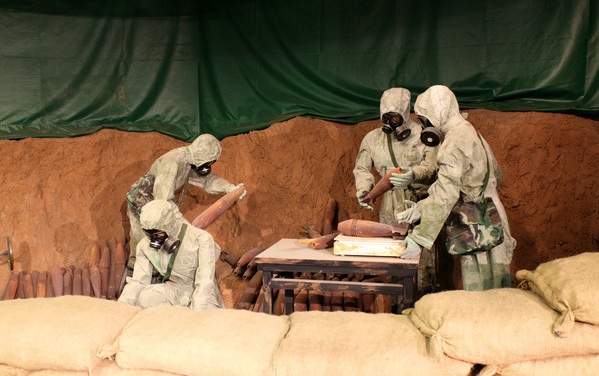 Travel Guide
Opening Hour: 8:30-16:30, close on Monday
Admission Fee: Free
Recommended Time for Visit: 4-5 hours
How to get to Nanjing Massacre Memorial Hall
Metro Route: Take Line 2 and get off at Yunjin Road
Bus Route:
1. Take Bus No. 7, 37, 39, 57, 82, 161, 186, 312, Y3, Y7 or D7 and get off at Jiangdong Wanda Square of stop
2. Take Bus No. 7, 37, 61, 161, 170, 186, Y7 and get off at Jiangdong Gate stop
3. Take Bus No. 7, 37 or 61 and get off at Jiangdong Memorial Hall stop