Tour Itinerary
Place&Transport: Suzhou
Today's Activities: The Garden of Cultivation, Shiquan Street, Boat Ride on Grand Canal, Suzhou No.1 Silk Factory, Suzhou Kunqu Opera Museum
Accommondation: N/A
Meal: N/A
In the morning, you'll take a bullet train from Shanghai to Suzhou, it takes around 30 minutes for one way. Once arrived in Suzhou, our tour guide will pick you up at the exit of Suzhou train station, you will find a welcome signage "Suzhou Private Tour". And your Suzhou day tour start. (By the way, we provide the private transfer service from your hotel in Shanghai to Shanghai train station as well, plz feel free to let us know your requirement, the tour can be customized based on your requirement.)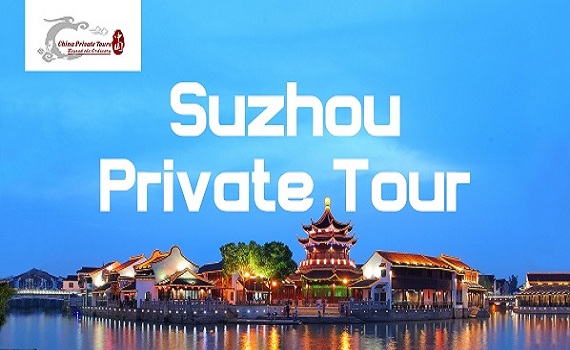 Our Suzhou Pick Up Sign "Suzhou Private Tour"
Today your adventure begin with The Garden of Cultivation(Yipu Garden). Located in the ancient part of Suzhou city, the Garden of Cultivation (Yipu Garden) is a small scale garden but one of the best preserved examples of a Ming Dynasty classical garden in Suzhou. It is part of the UNESCO World Heritage Site Classical Gardens of Suzhou on the World Heritage List. "Due to its special history, this Garden was virtually unknown before it was listed as a UN World Cultural Heritage site." The garden highlights its simple, unsophisticated and elegant style.
Garden of Cultivation (Yipu Garden) is simple and natural, showing the typical characteristics of the gardens of the Ming Dynasty. The layout is simple and open, with a pond as the center. The Hall of Erudition and Elegance is the main hall in the garden, and to the south of the pond stands an artificial hill built with earth, with cliffs and narrow paths piled up with rocks, showing changeable and natural scenic sights.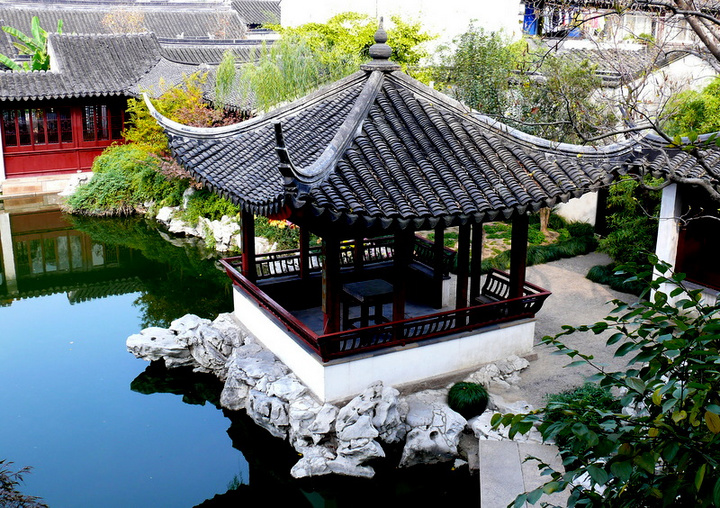 Then move on to Shiquan Street. Shiquan Street is one of the ancient streets in Suzhou ancient downtown, it sits a vary good location with many restaurants, Nanlin hotel, the Mest of Nets Garden and Canglang Pavillion, etc. Shiquan street is 1,800-metre long, running from Canglang Pagoda to Sanyuan Fang near the downtown shopping mall boasts one elegant garden, 14 bridges and a 1,000- ears of history. Shiquan street maintains "land and water paralleled, river and street neighbored with two road and one river", and water sentiment through the interchange of wind and rain. It strews many Ming-and-Qing-Dynasty-style architectures that painted with light dark and green colors, including characteristic restaurants and craftwork shops, such as restaurant dealing in fish-head soup, teahouse featured culture and catering of Wu, mountain-city chaffy dish with west China flavor, Japanese Restaurant, Corean Restaurant,Corean barbecue, Guangzhou-style dish,Huaiyang-style dish, etc, which are scramble for by both home and oversea travelers.
Now Shiquan Street is one of the most popular shopping streets in Suzhou, which has gained its wide reputation by its beautiful scenery and interesting shops. Also, Shiquan Street is well-known for its craftworks like Suzhou Embroidery, chinaware antique, calligraphy and painting, chinaware, silk, inscriptions, jade, rosewood articles, there are everything that you expect to find. In the night, you can find find entertainments like bars and coffee houses to relax.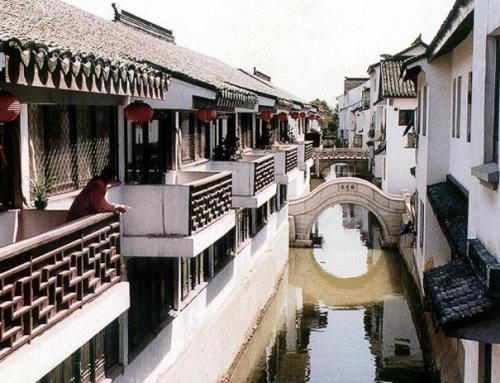 Next, our tour guide will take you to Grand Canal where you have a chance to take a boat ride. Grand Canal. The Grand Canal Suzhou Section refers to the part from Wuqi Bridge (the border of Suzhou and Wuxi) to Yazi Ba (the border of Suzhou and Zhejiang Province), which covers around 82.35 km. Suzhou Section is the essential part undertaking freight transport on the canal. Most of the coal, constructional materials, rice, oil and various agricultural products to the city, towns, villages are transferred through the course of the river. The Canal flowing through the city has left many places of historical interest along the river. It is easy for visitors to travel to Hangzhou from Suzhou City by ship, and appreciate these sights along the canal.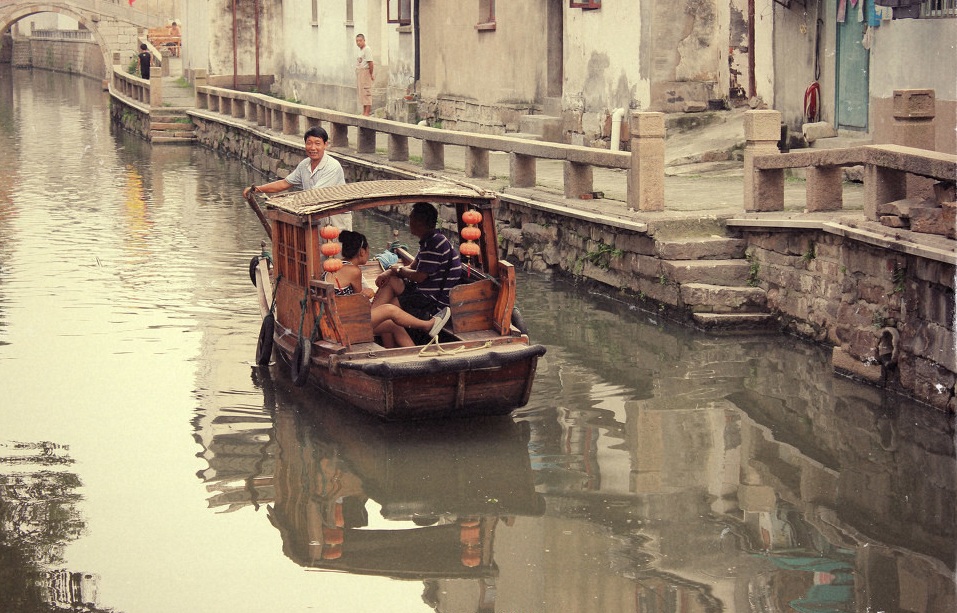 Your lunch will be arranged at a local Chinese restaurant that serves authentic Suzhou food. (Plz feel free to let our tour guide know if you have any special requirement.)
Later, continue your tour to Suzhou No.1 Silk Factory. Suzhou has a long and rich history of silk culture, including mulberry tree and silk worm cultivation and turning raw silk into beautiful fabric. The Suzhou No. 1 Silk Mill more like a museum which shows you how the silk is made from cocoons from the beginning and the whole silk process. Not to be missed.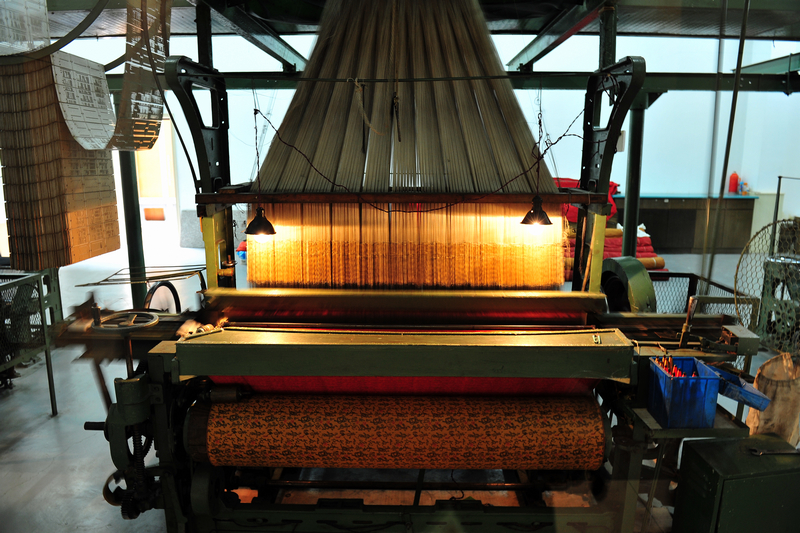 The last stop is Suzhou Kunqu Opera Museum. Kunqu Opera Museum is dedicated to the area's distinct style of opera. The antique theater houses a collection of musical instruments, costumes and photos to help tell the story of Kunqu — believed to be the ancestor of all forms of opera. Kunqu is one of the oldest extant forms of Chinese opera, which said to be the "ancestor of all operas" in China. It evolved from the Kunshan melody, and dominated Chinese theatre from the 16th to the 18th centuries.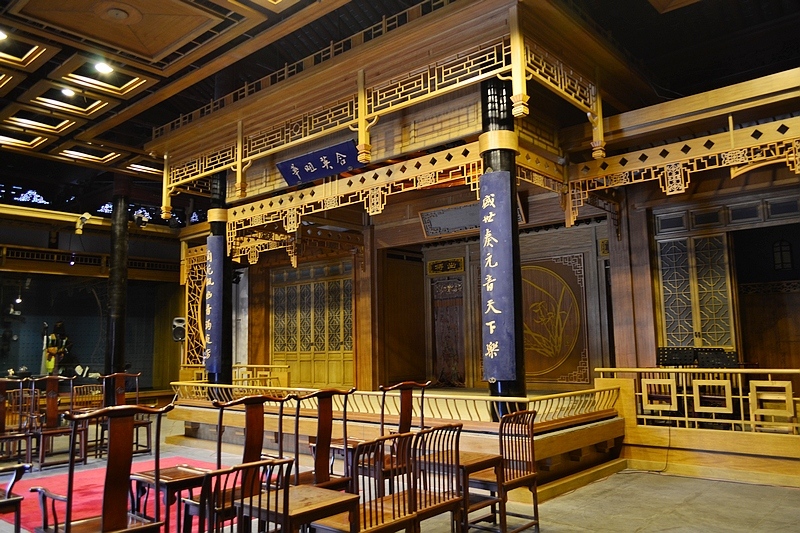 After the tour ends, drive you back to your hotel or Suzhou train station. Have a pleasant trip!
There are some useful Tips for you to puchase train ticket between Suzhou and Shanghai:
From Shanghai to Suzhou:
Option 1: G7104 Shanghai Hongqiao Station to Suzhou Station: Depart at 08:54AM and arrive at 09:30AM
Option 2: G7006 Shanghai Station to Suzhou Station: Depart at 09:00AM and arrive at 09:25AM
Please choose one of the above options according to your hotel location
From Suzhou to Shanghai
Option 1: G7119 Depart at 17:56 from Suzhou Station and arrive at Shanghai Hongqiao Station at 18:32
Option 2: G7243 Depart at 18:02 from Suzhou Station and arrive at Shanghai Station at 18:27
You can ask your hotel help you book it or you can book it online by yourself. (Ctrip is ok)
Note: Plz book the train ticket in advance in case sold out, especially on weekend or public holiday
Price Per Person in US Dollars