Shiquan Street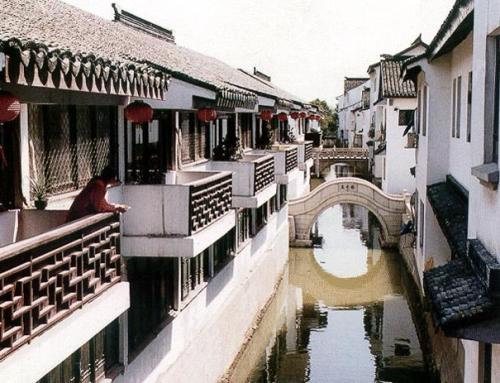 Shiquan Street, Suzhou Attraction (Chinese: 十全街)
Shiquan Street
Shiquan Street is one of the ancient streets in Suzhou ancient downtown, it sits a vary good location with many restaurants, Nanlin hotel, the Mest of Nets Garden and Canglang Pavillion, etc. Shiquan street is 1,800-metre long, running from Canglang Pagoda to Sanyuan Fang near the downtown shopping mall boasts one elegant garden, 14 bridges and a 1,000- ears of history.
Shiquan street was constructed during the Ming and Qing Dynasties, named "Ten Fountain" in Song dynasty because of the ten warns, later renamed "Shiquan" for souvenir Empire Qianlong in Qing dynasty. Shiquan street maintains "land and water paralleled, river and street neighbored with two road and one river", and water sentiment through the interchange of wind and rain. It strews many Ming-and-Qing-Dynasty-style architectures that painted with light dark and green colors, including characteristic restaurants and craftwork shops, such as restaurant dealing in fish-head soup, teahouse featured culture and catering of Wu, mountain-city chaffy dish with west China flavor, Japanese Restaurant, Corean Restaurant,Corean barbecue, Guangzhou-style dish,Huaiyang-style dish, etc, which are scramble for by both home and oversea travelers.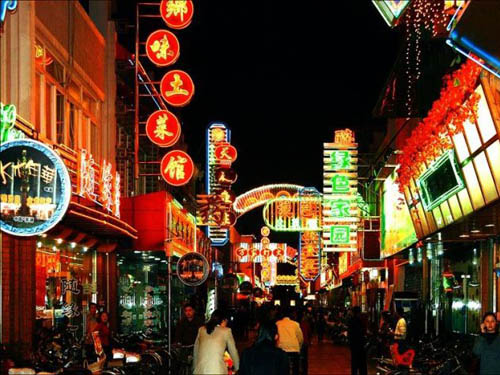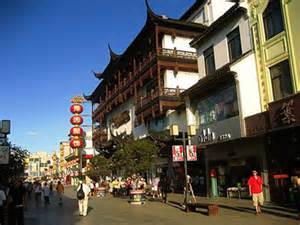 Now Shiquan Street is one of the most popular shopping streets in Suzhou, which has gained its wide reputation by its beautiful scenery and interesting shops. Also, Shiquan Street is well-known for its craftworks like Suzhou Embroidery, chinaware antique, calligraphy and painting, chinaware, silk, inscriptions, jade, rosewood articles, there are everything that you expect to find. In the night, you can find find entertainments like bars and coffee houses to relax.
Travel Guide
Opening Time: 9:00-21:30
Address: Shiquan Jie, Canglang District, Suzhou
Admission Fee: Free
Time for Vistit: 2 Hours
How to get to Shiquan Street
Bus route:
1) Take bus No. 47, tourism 2 and get off Sanyuan Fang stop
2) Take bus No. 204, 501, 511 and get off at Wangshiyuan Bei stop ( North The Master of Nets Garden)