5 Free Things to do in Scenic Cultural Suzhou
A Chinese proverb says: "Paradise in heaven, Suzhou and Hangzhou on Earth." As one half of this famed pair of cities, Suzhou is renowned for its long history, cultural artifacts and beautiful gardens. The numerous narrow waterways criss-crossing the city led to it being called "Venice of the Orient."

While many of Suzhou's most famous sites - such as its famed gardens - charge admission, the city also offers attractions where visitors can sample its charms without having to dip into their pocket.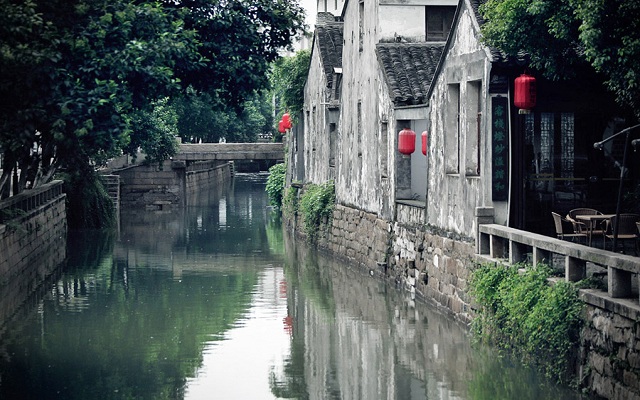 Pingjiang Road (Chinese: 苏州平江路)
Pingjiang Road
If you want to escape the big city noise, Pingjiang Road is an ideal place. You can't say you know Suzhou without first dawdling by the banks of the Pingjiang River. Featuring little shops selling traditional Chinese handicrafts, ancient houses and flagstone pavements, Pingjiang Road is one of the best preserved old-style streets in Suzhou. Listening to the guqin (a seven-stringed plucked Chinese instrument similar to zither) and pingtan (an art combining storytelling and ballad singing in Suzhou dialect), you'll soon be lost in the tranquil and simple atmosphere. To get a traditional taste of the ancient water towns of the Southern Yangtze Delta, Pingjiang Road is a destination that will never let you down.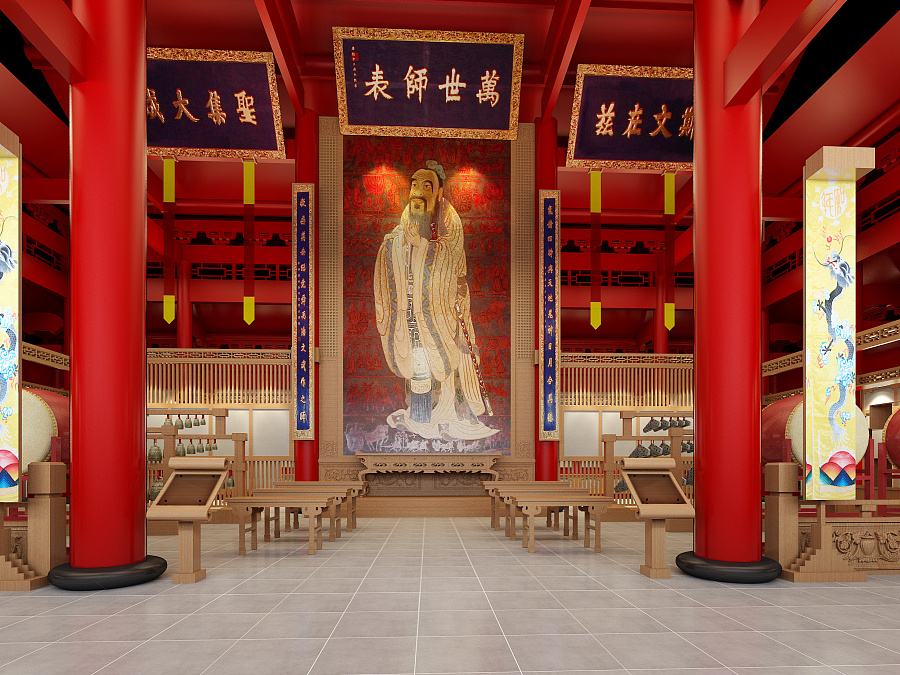 Confucian Temple (Chinese: 苏州孔子庙)
Suzhou Confucian Temple
For fans of curios, the area around Suzhou Confucian Temple is a must-visit spot. Every weekend, wood and jade carvings, calligraphy, paintings, chinaware, stamps, coins and cards are sold in the curios market next to the temple, attracting visitors from all over the world. In the temple itself is the Museum of Inscribed Steles, with free admission. There, Suzhou-style tablet rubbings show ancient profiles, relics and calligraphy. The most significant event for many visitors is praying to the statue of Confucius for good luck, wealth and a blissful marriage. And it is also a place where Confucian scholarship can be appreciated.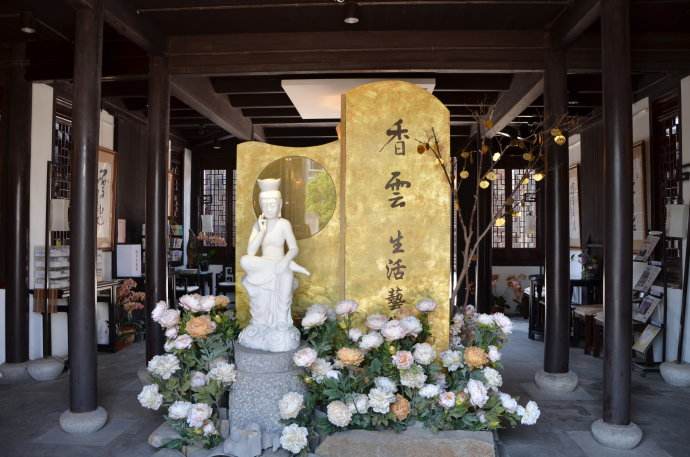 Suzhou Jiaying Huiguan Gallery (Chinese: 苏州嘉应会馆美术馆)
Jiaying Huiguan Art Gallery
Upon entering the gallery, among the first things you see are figures of monks. With a history stretching back two centuries, the traditional building of souther China was in the past used as a meeting room and guesthouse among Guangdong Hakka businessmen who collected funds and built the house. On festivals, they gathered there to celebrate, strengthen existing friendships and make new contacts. Now it has been converted into a free gallery displaying artwork reflecting Buddhist culture and philosophy. So if you want to spend some time in a tranquil and at the same time fascinating location, then Jiaying Huiguan Art Gallery is well worth your attention.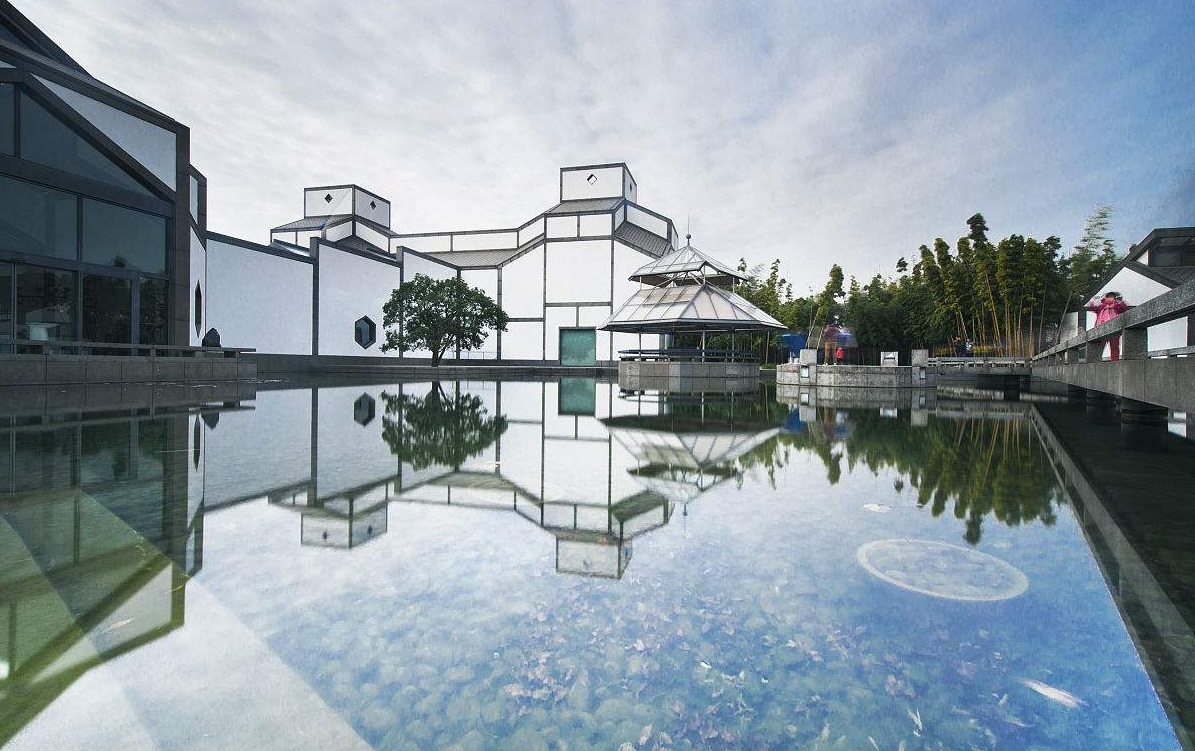 Suzhou Museum (Chinese: 苏州博物馆)
Museums
To get a quick impression of cultural life in a strange city, visiting a local museum is often a good choice. Many Suzhou museums displaying artifacts of the city's rich cultural heritage are free of charge, among these is the Museum of Suzhou Folk Customs. Visitors can place themselves in the midst of traditional Suzhou wedding etiquette and learn about festive customs, arts and crafts and buildings of the Qing Dynasty (1644-1911). While it's easy to be caught up in the ambience of historic Suzhou, as well as appreciating the past, you can also see traditional weddings taking place there.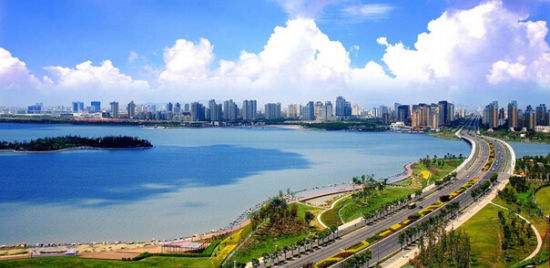 Jinji Lake Public Space (Chinese: 苏州金鸡湖景区)
Jinji Lake public space
Located in Suzhou Industrial Park, this lake park attracts visitors with its Western-influenced modern urban landscape design. Divided into eight landscape zones, the park includes attractions such as Lake Shore, Cultural Water Corridor, Urban Square and Central Park, popular with locals and expats alike. If traditional Suzhou is characterized by households on the banks of a creek arched by a historic stone bridge, then modern Suzhou can be represented by the city's lakes and sculptures. Among the most impressive features of the park are its water features. Among these is a musical fountain, complete with laser, movies and flames. And Times Square inside the park boasts the largest LED ceiling in the world.
Highly Recommended Suzhou Tours including above attractions
1. Private One Day Suzhou Classic Tour From Shanghai
2. Private One Day Suzhou Garden Tour
3. Best Suzhou Day Tour with Tiger Hill From Shanghai by Bullet Train
4. Luxury Tour: All Inclusive Suzhou Day Tour From Shanghai By Train