Summary
Buddhism has the history of 2,500 years ago, started in India, Buddhist concepts have also been influential on western culture in general, particularly in the areas of meditation and nonviolence. Over its long history, Buddhism has taken a wide variety of forms. Some emphasize rituals and the worship of deities, while others completely reject rituals and gods in favor of pure meditation. Yet all forms of Buddhism share respect for the teachings of the Buddha and the goal of ending suffering and the cycle of rebirth. The Buddhism culture in Suzhou has a solid foundation and became an important part of Wu culture.
Tour Itinerary
Place&Transport: Suzhou
Today's Activities: Lingyan Mountain Temple, Hanshan Temple, West Garden Temple, Shantang Street, Suzhou No.1 Silk Factory
Accommondation: N/A
Meal: N/A
In the morning, our local Suzhou tour guide will pick you up at your hotel lobby in Suzhou downtown or Suzhou train station, you will find a welcome signage "Suzhou Private Tour". And your Suzhou day trip start.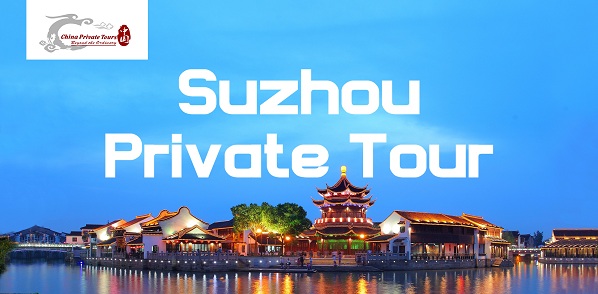 Our Suzhou Pick Up Sign "Suzhou Private Tour"
Firstly, drive you to Lingyan Mountain Temple. It is a Buddhist temple, has a long recorded history, and was one of the main temples in China during the times of the Tang and Song Dynasties. Lingyan Temple stand many magnificent buildings and profuse historical relics. Main cultural and historical spots include Thousand Buddha Hall with 40 Song dynasty clay statues, Pizhi Tower, Tomb Tower Forest, Huichong Tower, Jicui Zhengming Hall, Daxiong Hall, Imperial Library, carved stones and tablets through the ages.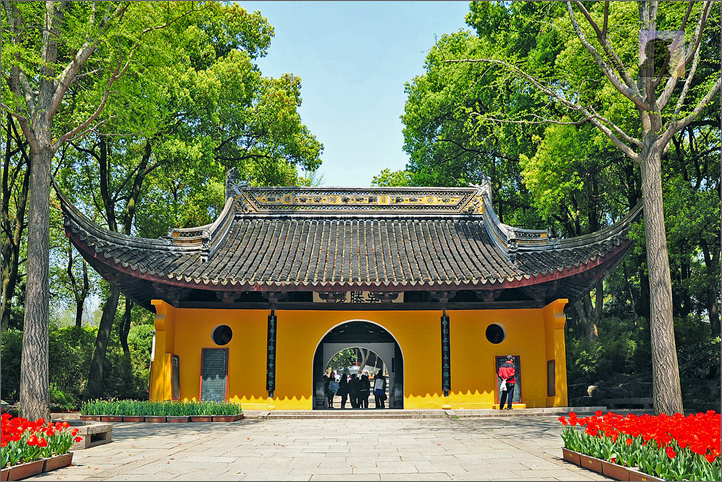 Then go to Hanshan Temple. Hanshan Templs is located at the west of the old city of Suzhou along the banks of the Grand Canal. Overlooking the Grand Canal, Hanshan Temple features three acres of picturesque gardens, spacious courtyards, ancient bells, stone tablets and elegant buildings and Maple Bridge. The most notable scene in Hanshan temple is the majestic pagoda called Pumingbaota, during your tour, you can climb up and command the good view of the Suzhou city. It is interesting to see the giant old bell in the Hanshan Temple.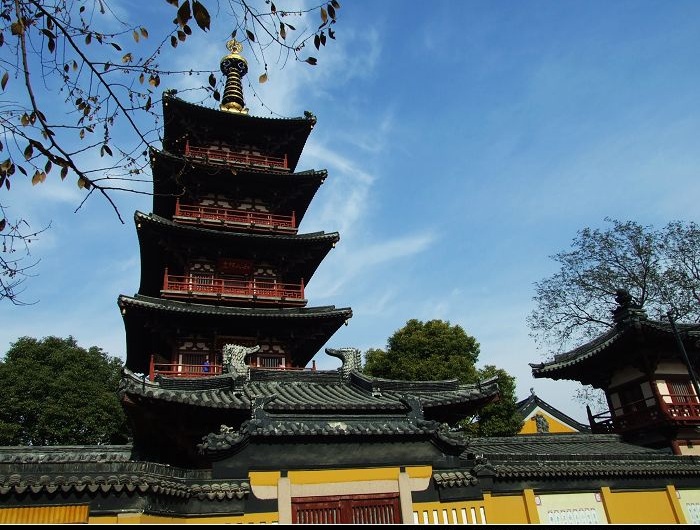 Lunch will be arranged at a local Chinese restaurant, our Suzhou tour guide will give you good recommendations on spot.
In the afternoon, continue your tour to West Garden Temple (Xiyuan Temple). West Garden Temple is the largest temple in Suzhou City which blends garden art and temple art harmoniously. Here, you can see the ancient trees flourish, the temple houses layer upon layer, the winding river, the green grass, hear the birds singing and smell the fragrant flowers. One of the most attractive sites of the temple is the so-called Life-Releasing Pond, which encourages anyone to free his or her captured aquatic animals. It was said that turtles in the pool have been "released" for 300-400 years.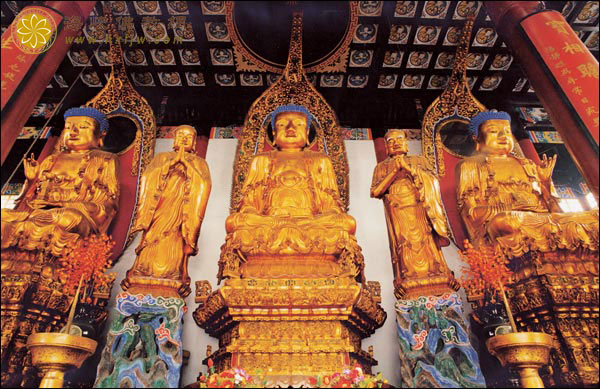 Move on to Shantang Historic Street, also named Seven-li Shantang, is praised as the "Miniature of Old Suzhou and Window of Wu Culture" for its perfect reflection of the natural and cultural charm of ancient Suzhou city. Stroll Along Shantang Street, you will see many featured old houses selling local food, delicate handicrafts and feel the real flavor of old Suzhou and Wu culture in ancient times. Now, Shantang Street is regarded as the "No. 1 Old Street in the Divine Land" (a poetic name of ancient China).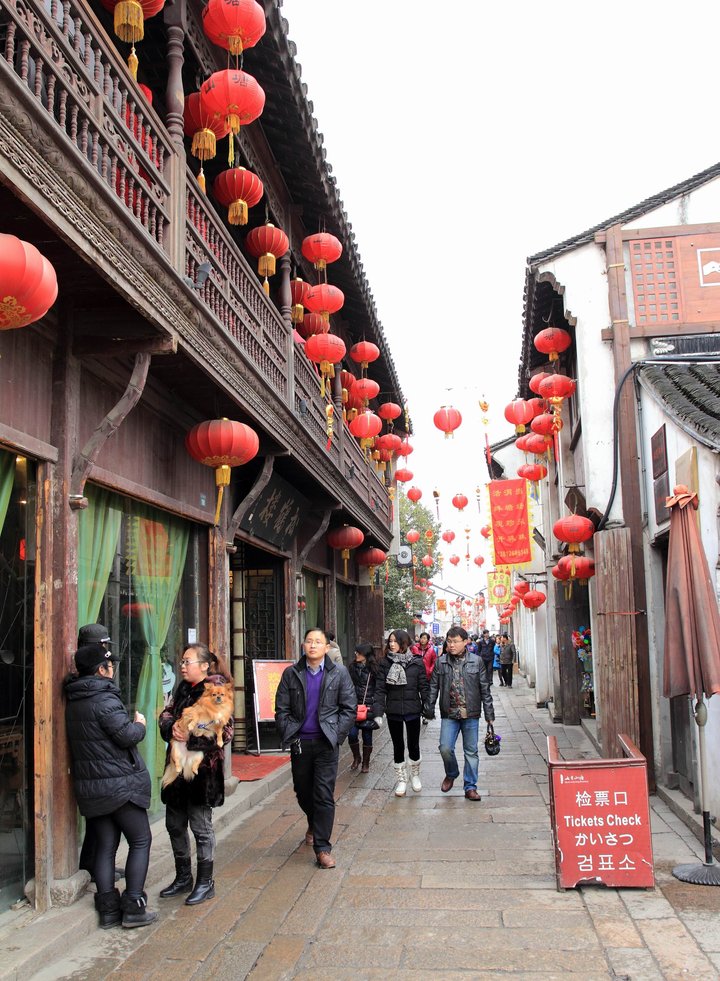 The last stop is Suzhou No.1 Silk Factory. Suzhou No.1 Silk Factory is honored century-old factory, here you will see closely the real tiny silkworms & silk cocoons, the process of silkworm breeding, cocoon selecting, silk reeling, silk weaving, etc. and appreciate abundant types of silk scarves, garments, quilts and other items to know deeper about silk history and culture in Suzhou, China. Fill your eyes with various unprecedented excellent silk exhibits, which will tell why the Chinese silk is so charming that many people are wowed by it.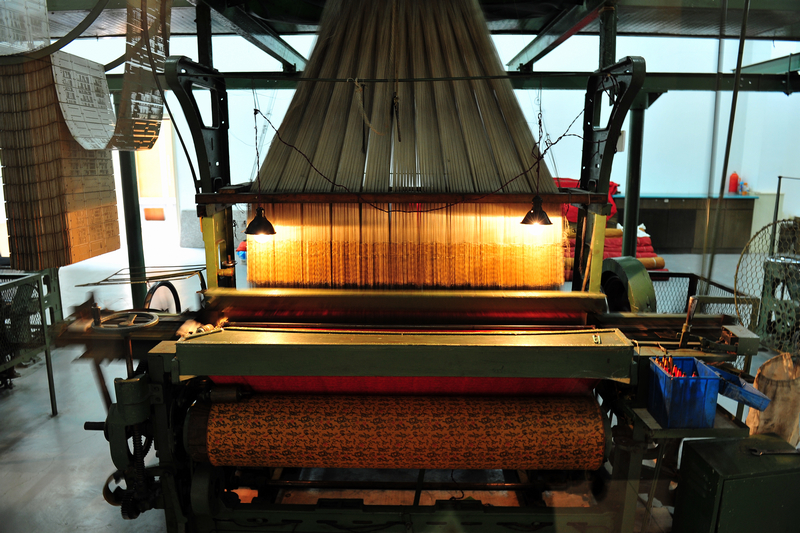 After the tour of Suzhou No.1 Silk Factory, drive you to your hotel in Suzhou downtown or Suzhou trian station and your tour in Suzhou ends.
Price Per Person in US Dollars