Summary
Chinese Ceramics Culture
Chinese ceramics (also named Chinese pottery) show a continuous development since pre-dynastic times and are one of the most significant forms of Chinese art and ceramics globally. Chinese ceramics range from construction materials such as bricks and tiles, to hand-built pottery vessels fired in bonfires or kilns, to the sophisticated Chinese porcelain wares made for the imperial court and for export. Porcelain is so identified with China that it is still called "china" in everyday English usage. Increasingly over their long history, Chinese ceramics can be classified between those made for the imperial court, either to use or distribute, those made for a discriminating Chinese market, and those for popular Chinese markets or for export. Some types of wares were also made only or mainly for special uses such as burial in tombs, or for use on altars.
Tour Itinerary
Place&Transport: Suzhou
Today's Activities: Ceramic Class
Accommondation: N/A
Meal: N/A
In the morning/afternoon, our tour guide will pick you up at your Suzhou downtown hotel or Suzhou train stationyou will find a welcome signage "Suzhou Private Tour". And your Suzhou tour start as below: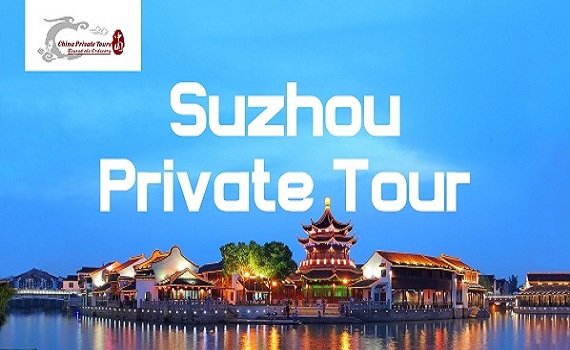 Our Suzhou Pick Up Sign "Suzhou Private Tour"
Today our tour guide will take you to the Pottery Handcraft Experience Shop. Your teacher will teach you how to make a good pottery artwork even you are the first time to experice the ceramic pottery making, our tour guide will translate to you. Normally, Making a good pottery need three steops:
First choose the right clay. Purchase porcelain clay. It is usually white and identified by its ability to be heated in a kiln, or pottery oven, at temperatures of 2,340 to 2,460 degrees Farenheit. Ask to handle the clay before purchase. Unfired clay is quite flexible and you can test it for strength, durability and shrinkage rate. Consider primary clay. It is extremely pure, although not very pliable, so it is best for advanced practitioners. Inquire about the different types of porcelain clay. Ball clay is desirable and commonly used for porcelain, though it has to be combined with other types of clay since it is overly flexible and easy to break when pure.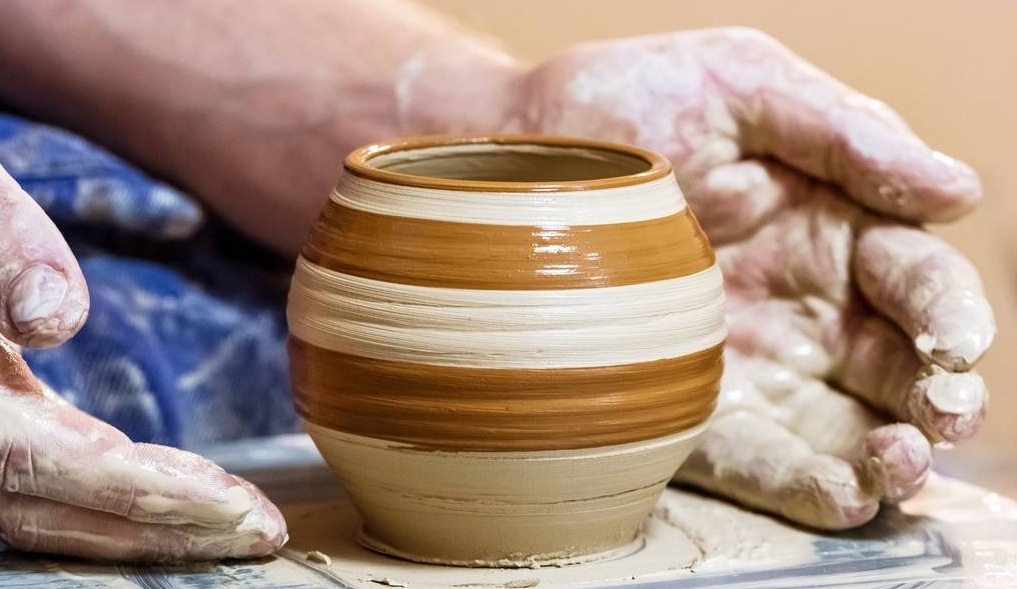 Second, make Porcelain Pottery. Carefully select your clay. Remove all air bubbles by tossing the clay on a flat surface. Consider practicing with another less expensive form of clay first. Clay used to make porcelain is often more expensive so make your mistakes first by using practice clay scraps. Wet your hands. Place the lump of clay into the very center of the pottery wheel and work the mound into your desired shape.
Third, let the clay dry. Usually, the clay can be mildly heated to aid in the drying process. Apply glaze. Uniformly disperse the glaze all over the clay. Set the pottery aside. Let it finish drying and turn on the kiln. Bake the pottery in the kiln. When it is done, allow it to cool inside rather than abruptly removing it. Decorate! Porcelain pottery is often decorated with enamel or pastes, colored by metallic oxides. Then your beautiful porcelain pottery down, you can take it back as souvenir.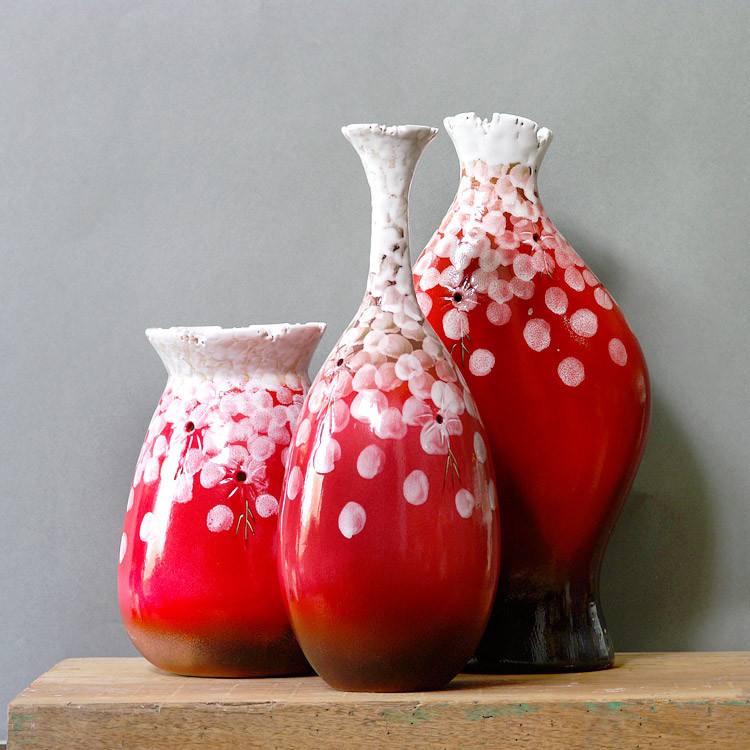 After finished, you can take the pottery back home as souvenir. After the tour ends, drive you back to your hotel or suzhou train station.
Useful Tips
1. Porcelain is a specific kind of ceramic material. The necessary ingredient that identifies porcelain from other types of ceramic products is kaolin, a naturally occurring ore.
2. Porcelain is not for beginners due to the low plasticity of the clays used for making porcelain. The potter must be experienced enough to handle the wheel combined with unstable clay rotating at high speeds.
If you visit Suzhou from Shanghai, there are some useful Tips for you to puchase train ticket:
From Shanghai to Suzhou:
Option 1: G7104 Shanghai Hongqiao Station to Suzhou Station: Depart at 08:54AM and arrive at 09:30AM
Option 2: G7006 Shanghai Station to Suzhou Station: Depart at 09:00AM and arrive at 09:25AM
Please choose one of the above options according to your hotel location
From Suzhou to Shanghai
Option 1: G7119 Depart at 17:56 from Suzhou Station and arrive at Shanghai Hongqiao Station at 18:32
Option 2: G7243 Depart at 18:02 from Suzhou Station and arrive at Shanghai Station at 18:27
You can ask your hotel help you book it or you can book it online by yourself. (ctrip is fine )
Note: Plz book the train ticket in advance in case sold out, especially on weekend or public holiday
Price Per Person in US Dollars