Tour Itinerary
Place&Transport: Suzhou
Today's Activities: Hot Pot Dinner, Shantang Street, Grand Canal
Accommondation: N/A
Meal: N/A
At round 17:30, our local Suzhou tour guide will pick you up at your hotel in Suzhou downtown or Suzhou train station, you will find a welcome signage "Suzhou Private Tour". And your Suzhou tour start.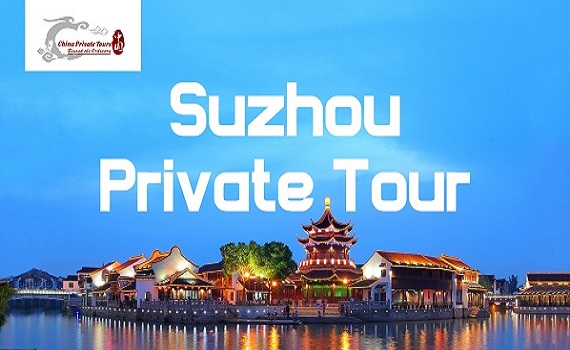 Our Suzhou Pick Up Sign "Suzhou Private Tour"
Firstly, our tour guide will take you to the local Hot Pot restaurant (Dinner is not included). Hot Pot--Chinese hot pot can include any variety of meats, vegetables or noodles depending on individual tastes. Traditionally, different ingredients were used depending on the region of China the dish was served. For instance, those who lived near the sea used seafood, while those who lived inland were more likely to use pork, lamb or goat. The origins of the Chinese hot pot have been dated back to over 1,000 years. The dish is usually served today to celebrate Chinese New Year, but is also a common wintertime meal. Here are a few steps on how to make a Chinese hot pot.
Then you will visit Shantang Street is also called Seven-mile Shantang, is located in the northwest of Suzhou, and the total length of it is about seven li (3.5 kilometers). Shantang Street in Suzhou attracts many tourists from home and abroad. Most of them prefer traveling along the canal, enjoying beautiful scenery. Owing to its distinguished geographic location and convenient water and land transportation, Shantang Street was one of the streets which trade and culture were most highly developed in Ming and Qing dynasties, regarded as "the No.1 Ancient Street in China".
Next, head to a local restaurant to enjoy a delicious hot pot dinner, one of China's most famous dishes. Your personal tour guide will assist choosing between the various meat, fish, and vegetable options.
Then drive you to Grand Canal, also known as the Beijing-Hangzhou Grand Canal, a UNESCO World Heritage Site, is the longest canal or artificial river in the world and a famous tourist destination. Starting at Beijing, it passes through Tianjin and the provinces of Hebei, Shandong, Jiangsu and Zhejiang to the city of Hangzhou, linking the Yellow River and Yangtze River. The canal is a communication artery connecting north and south China, it is the oldest and longest artificial waterway in the world. The Grand Canal Suzhou Section refers to the part from Wuqi Bridge (the border of Suzhou and Wuxi) to Yazi Ba (the border of Suzhou and Zhejiang Province), which covers around 82.35 km. Suzhou Section is the essential part undertaking freight transport on the canal. Here you may see the locals dancing, singing, etc, lots of fun!
After the tour of Grand Canal, you will be taken back to your hotel in Suzhou or Suzhou train station and your tour come to the ends. Enjoy your Suzhou tour!
Price Per Person in US Dollars