Yangcheng Lake Eco-Sports Park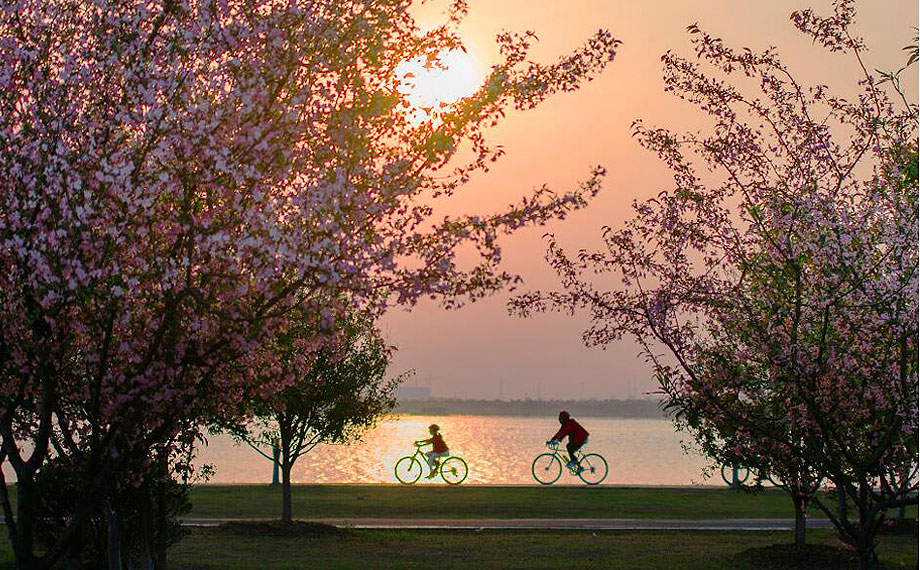 Yangcheng Lake Eco-Sports Park, Suzhou
Yangcheng Lake Eco-Sports Park to Recreate 8 Famous Ancient Sights. The project of Yangcheng Lake Eco-Sports Park in Weiting Township, SIP, covering a total land area of 1,100,000 square meters with an investment of 250 million yuan, started in December 2008 and the main construction was completed recently. It is the biggest public sports and recreation park in Suzhou.
The attractions include green areas planted with 80 floral, grass, and tree species and 4.5km-long waterfront landscape. The green land accounts for 86% of the total area and the river covers 11% of the park area. The park has multiple functions of eco-wetland, flood control, and environmental protection. It has been listed as key and pilot project in Suzhou as well as part of the city's protective forest and ecological belt along Yangcheng Lake.
Weiting is a centuries-old town and within the park, the Eight Historical Sights of Weiting will be restored, such as "the Moonlit Night over Stone Bridge", "Fishing in Lotus Pond", and "Fishing Boat in Yangcheng Lake", etc.
Information
Location: the cross between Qingjian Road and Weicheng Road, Wuzhong District, Suzhou