Xumen Gate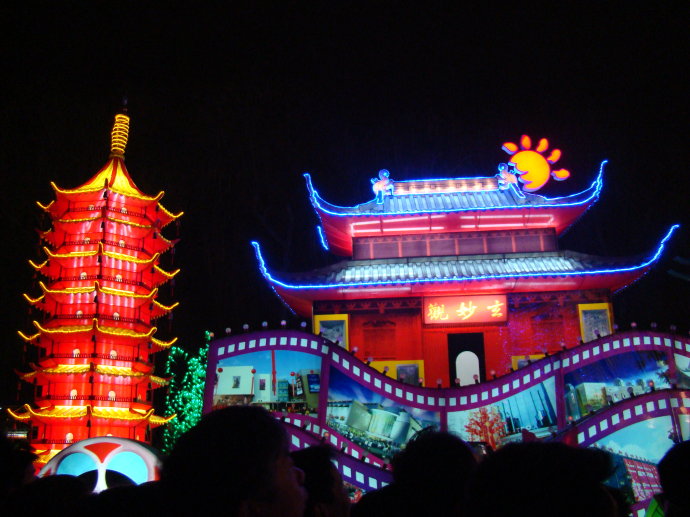 Xumen Gate, Suzhou (Chinese: 苏州古胥门)
Brief Introduction
Xumen Gate, also known as Guxu Men, is a part of the remains of the ancient city wall. There has been a saying: "The golden Changmen Gate and the silvery Xumen Gate in Suzhou". As a shining pearl regarded by Suzhou people, Xumen Gate is in the great landscape that within a land of good harvest. It was originally built in the Yuan Dynasty to preserve traces of the restoration that was done on the wall in the Ming and Qing Dynasty. In the chaotic and poor times of the Qing Dynasty, carriages and boats were gathered near Xumen Gate to attract tourists in order to make money. Nowadays Xumen Gate is the prosperous and peaceful era, the area around Xumen is evergreen and becoming a tourist attraction in one of the great travel destinations in China, which is an important aid in the study of the history of Suzhou and also one of the most important historical and cultural relics remaining in the Suzhou Canglang district region.
Xumen is a city gate apart from the Panmen Gate, these are the only two left in the ancient city today. Xumen is height 7.2 meters, three stone archways which are 4.14 meters in height and 11.45 meters in depth for transportation. Auspicious sculptures can be seen on the Xumen wall.
Highlights:
Guxu Men Ancient City Gate is the site of many famous festivals in Suzhou. There is the Lantern Festival at the end of Chinese New Year and the flower festival in March. The Suzhou Tourism Festival Boat Parade also usally begins in April at Guxu Men.
Events & Festivals
A series of folk and cultural events are usually held in this area during big Chinese holidays like the Lantern Festival and the Dragon Boat Festival. In 2004, the 27th World Heritage Convention was held at the Municipal Planning Exhibition Hall. In 2005, the Suzhou International Tourism Festival, China Intangible Cultural Heritage Protection Forum and many other events were held in the Guxu Men area. Guxu Men was also chosen by the CCTV to be the filming location of a TV show which showed the beauty and the history of Suzhou to people all over China.
Travel Guide
Opening Time: Daily
Admission: free
Address: Guxu Men Ancient City Gate, Wannian Qiao Nan, Suzhou