Xishan Island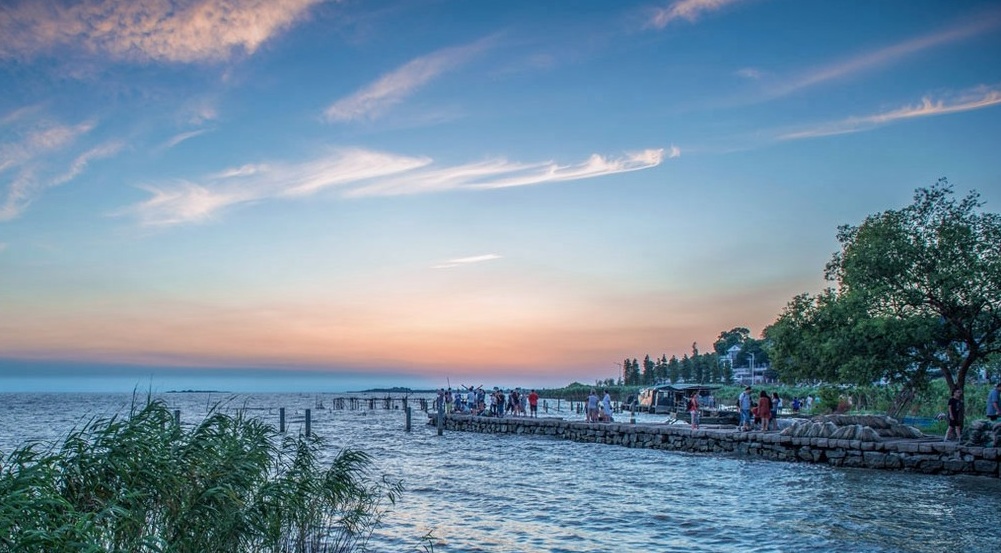 Xishan Island, Suzhou (Chinese: 苏州西山岛)
Xishan Island is the largest island in Lake Tai, covering an area of 79.8 square kilometers, which is typical of the intricate and romantic traditional Chinese landscape. There are 72 mountains in Taihu County, with 41 of them located in Xishan Island.
The official name of Xishan Island derived from Xishan Town, but now it's changed to Jinting Town. In order to develop a local tourism industry, Xishan Scenic Zone was founded. There are lots of natural landscapes in Xishan Island, including Shigongshan Mountain, Mingyuewan, Baoshan Temple, XIangxuehai, etc.
Xishan sets in the outlying suburbs of Suzhou, the Mountain peaks rise above low mists, high clouds fleet overhead, tree leaves rustle in the breeze, streams splash over rocks and bird song wafts through the air, abounds with tranquility, fresh airs and greens. It is an ideal place to stay away from the hustle and bustle city and just wander back in time with one's inner thoughts. It takes 1 hour drive from Suzhou and only two hours' drive from Shanghai.
Xishan and its neighboring island Dongshan, respectively called West Mountains and East Mountains, have long been favorite retreat destinations for locals from Jiangsu Province, especially in the summer. They haven't yet been spoiled by mass tourism from elsewhere.
"Enjoy the serenity while you can," this is what local drivers will say to tourists when people visit there. Nearby, local islanders are turning homes into hostels and opening restaurants, in anticipation of big flows of tourists in the next few years.
Apart from these tourist attractions, Xishan Island is also well known for producing a variety of fruits. Visitors to Xishan Island can enjoy seasonal fruits such as plums, waxberries. oranges, loquats, peaches and so on.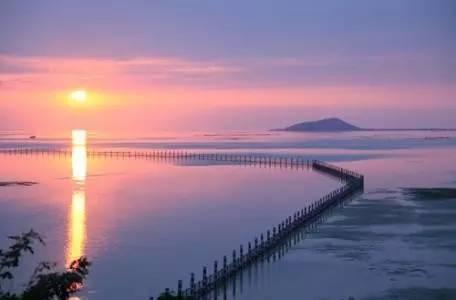 What to see
Guanyin Statue
There is a grand statue built on the of hill on Xishan, also called the "Goddess of Mercy". There's also a spacious temple at the foot of the hill. A popular ancient Chinese poem says, "Mountains are famous for the gods that live there, not their height."
Guanyin has 33 manifestations and one of them is the Guanyin of water and moon, often worshipped by fishermen for safe sailing. In ancient times, many islanders were fishermen, so there has always been a tradition of worshipping Guanyin.
The new tourist attraction is set to open soon. Visitors from Suzhou have been going there to get a sneak preview. Trees near the statue on the hilltop are already covered with strings of paper with visitors' wishes written on them.
The Mountain of Flowers and Fruit
Apart from other tourist attractions, Xishan Island is also well known for producing a variety of fruits. Visitors to Xishan Island provides seasonal fruits all year round, such as plums, waxberries, oranges, loquats, peaches and so on. In May, the loquat season, shiny tapes attached to the trees fluttered in the breeze. Loquats here are juicy yet not too sweet, while those from neighboring Dongshan Island are sweeter. In June, Chinese bayberries come into season.
Mingyuewan Village (明月湾村)
Mingyuewan Village is the most famous tourist spot on Xishan Island and one of the oldest and best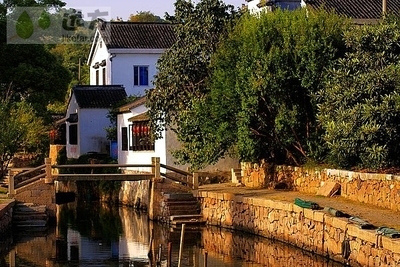 preserved of old villages in the greater Suzhou area. The 500-year-old village still looks pretty much like it did in ancient times, except perhaps for the advent of bikes and motorbikes.
The village's name, Mingyuewan, is best explained by the nearby creek, where the reflection of the moon is crystal clear at night. Local tales claim that Xi Shi, one of the earliest recorded female spies from more than 2,000 years ago, once stood here gazing at the full moon. She was said to be a favorite concubine of the king of Wu, whose kingdom was centered in Suzhou.
What's more, visitors will have a chance to see traditional architecture of centuries earlier in this village. Some houses have been turned into small museums, but most of houses are owner-occupied. Wooden or stone carvings of traditional Chinese stories or symbols can still be found in some of them.
Thousands of years Camphor Tree
Another highlight is a 1,200-year-old camphor tree, which greets visitors entering the village. Such ancient trees are revered as symbols of vitality and continuity. This particular tree has survived storms, fire, Japanese occupation and other travesties.
Family Ancestral Temple
A family ancestral temple has also been turned into a museum, offering a glimpse of the rites of ancestor worship. People believe that ancestors became the guardian gods of a family. Thus, it was important to pay respect to them on various occasions and to pray for their protection.
Such traditions were particularly prominent in this area, which was once a prosperous center of merchants sharing the same family names.
Piaomiao Feng (飘渺峰)
Piao Miao Feng, or "ethereal peak" on Xishan Island is considered one of the most picturesque. It sits in the middle of the Xishan National Forest Park and is covered with fruit and tea trees.
Though only 336.6 meters high, the peak is often swirled by mist and low clouds, creating an unearthly atmosphere reminiscent of the legendary mountains where gods lived. It takes about two to three hours to climb to the top, where one is rewarded with a panoramic view of the whole Taihu Lake region.
In ancient times, this place was a favorite getaway for royals, intellectuals, artists and even robbers. It's said that Xi Shi and the Wu king often escaped the summer heat in pavilions built on the mountaintop. The pavilions have since been destroyed, but several replicas have been re-created here.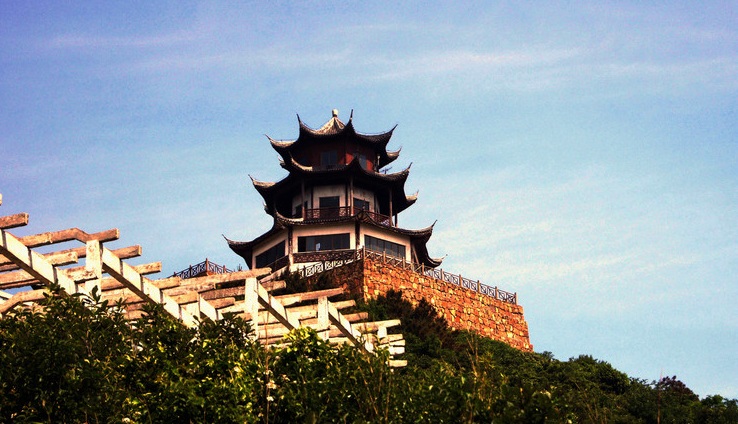 Another popular tale involves a famed robber who lived some 1,000 years ago. He is said to have built a tall tower on the mountaintop, from where he could watch richly loaded boats on Taihu Lake.
Legend has it that he hid all his stolen treasures in huge pots that were buried on the mountain. He was later captured and beheaded by the imperial army, and the location of his treasures died with him. Since then, many have gone on fruitless treasure hunts in the area.
Travel Guide
Entrance fee: Piaomiao Feng: CNY 80
Pingyuewan village: CNY 50
Piaomiao Feng + Mingyuewancun: CNY 130
Shigongshan Mountain: CNY 50
Opening Time:
Piaomiao Feng: 8:30-16:00 (Mon-Fri)
8:30-16:30 (Sat-Sun)
Mingyuewan village: 8:00-16:00
Shigongshan: 8:00-16:00
How to get there
From Suzhou train station to there: Take No. 69 bus
Address: South part of Lake Tai
Time for Visit: 1 Day