Xingchun Bridge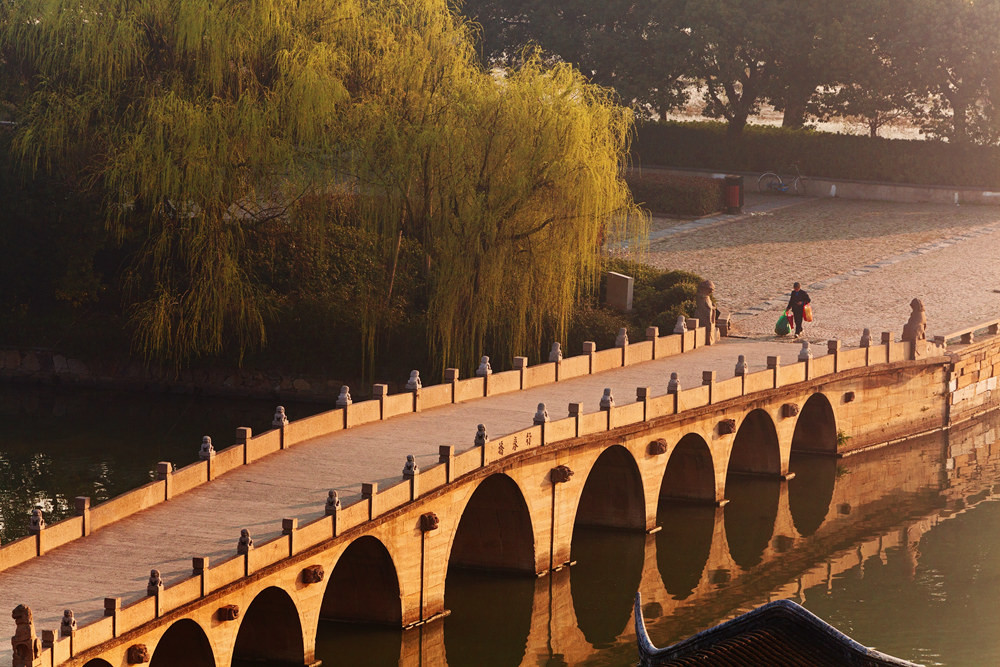 Xingchun Bridge (行春桥)
Xingchun Bridge
Xingchun Bridge is on Fangshan Road in Shihu Lake Scenic Resort of Suzhou. Xingchun Bridge was original built in the Song Dynasty, it was ruined because of the war and the Xingchun Bridge nowadays we see was rebuilt one. It crosses over the northern part of the lake. It has nine arch holes below to make ships can go through. It is said that on the eighteenth day of the eighth month of the Lunar Calendar, every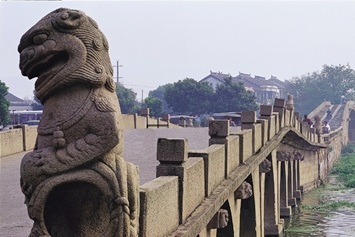 arch will have a full moon that is reflected on the water. The scene looks like a beautiful pearl chain that lies on the scenic river. This makes a festival of its own and people will be very cheerful.
The last refit of this great bridge was in 1957. It goes from east to west. The total length is 54 meters, the widest section of it about 5.3 meters and 2.6 meters above the water. Xingchun Bridge is of granite blocks with Song Dynasty's style beast carvings and lion sculptures. Recently, Xingchun Bridge is one of the most popular places for people to enjoy the moon in the Chinese moon festival
Features
Moon Festival
Moon-gazing on Moon Festival night at Shihu Lake has long been a symbol of Suzhou's Moon Festival culture.
With the moon shedding light across nine arches of Xingchun Bridge, people can see a string of nine reflections of the bright moon on the lake's surface. Many locals, as well as out-of-towners, swarm to Shihu Lake around the Moon Festival, waiting for the once-a-year miraculous view to unfold.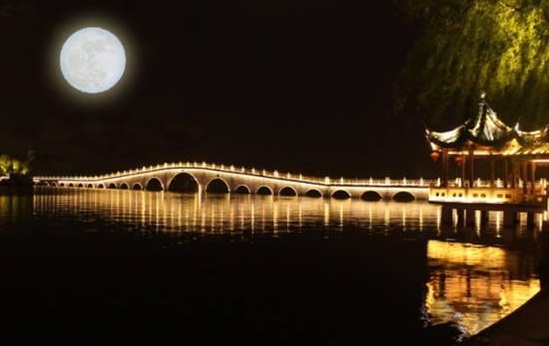 Transportation
How to get to Xingchun Bridge
Bus Routes: Take No. 415, 33 and get off "Xingchunqiao" stop (Xingchun Bridge)
Information
Admission Fee: Free
Opening Time: 8:00-20:00
Time for Visit: 1 Hour