Wuxi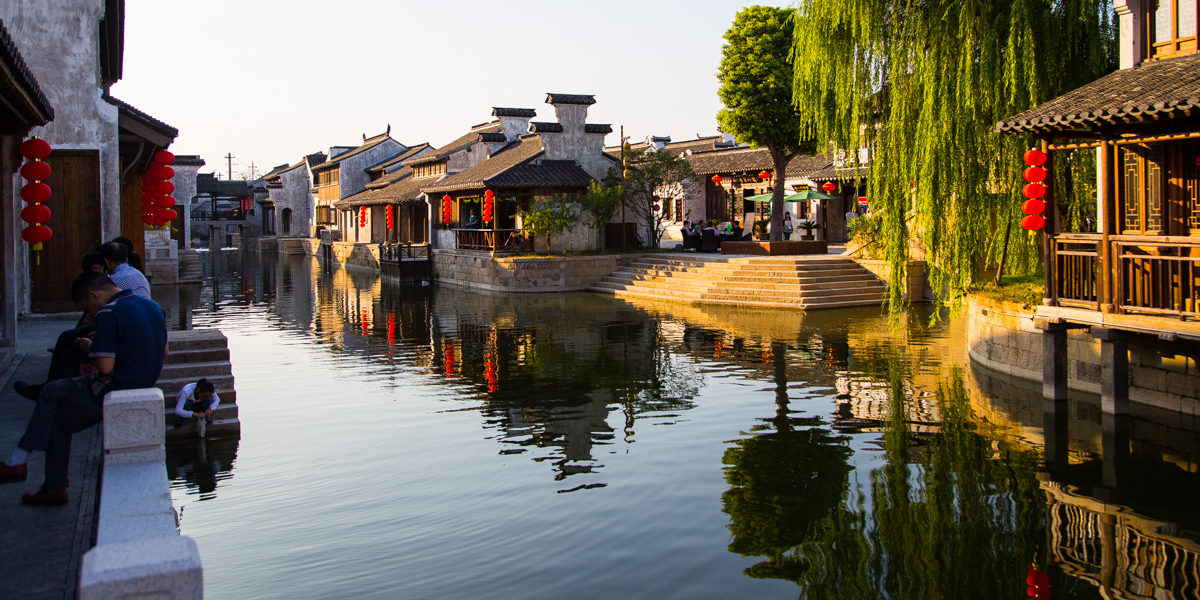 Wuxi (Chinese:无锡)
Brief Introduction of Wuxi city
Wuxi, is an old city in southern Jiangsu province. Wuxi borders two other large cities, Changzhou to the west and Suzhou to the east, situated along the Grand Canal at that waterway's junction with local rivers near the northeastern corner of Lake Tai. Wuxi is well known for being one of the birthplaces of China's modern industry and commerce, as well as the hometown of many important businessmen who have played essential roles in building commerce in Shanghai since the early 20th century. It is the principal route focus of the dense network of canals and waterways that provides the basic transport system of southern Jiangsu.
Wuxi is one of the older cities in the Yangtze River (Chang Jiang) delta area. It was originally known as a source of tin, but, by the time the county was founded in 202 bce under the Xi (Western) Han dynasty (206 bce–25 ce), the deposits had been exhausted, and the county was named Wuxi ("Without Tin"). From the end of the 3rd century the city was subordinated to the commandery (district under the control of a commander) of Biling (later Changzhou) and remained so except for a brief interval under the rule of the Yuan (Mongol) dynasty (1206–1368), when it was made an independent prefecture.
Since early times the area around Lake Tai has been extremely fertile. After the completion of the Grand Canal in 609, Wuxi became a transshipment centre for tax grain destined for the capital. It thus became one of the greatest grain markets in China, handling vast quantities of rice annually, and was the seat of a complex commercial organization of extremely wealthy merchants and middlemen. When the Grand Canal fell into decay after 1850, Wuxi retained its importance as a rice market, exporting grain to Shanghai, 80 miles (130 km) to the southeast, for shipment by sea to Tianjin to the north. The trade in grain increased still further after the completion of a railway link to Shanghai and to Zhenjiang and Nanjing to the northwest, in 1908.
Geography
The city plan, as is typical of many older Chinese cities, is of a central city with a roughly circular plan, crisscrossed with older canals, the main canal still seeing heavy barge traffic. Wuxi itself is on an alluvial plain of deep sedimentary deposits cut between limestone foothills, making it one of the sources for "scholar's rocks", the intricately weathered stones which were used as devices for contemplation.
Climate
Wuxi is hot and humid in summer and chilly and damp in winter, with an average annual temperature of 18 °C (64 °F) and very occasional snow. Because of its proximity to the East China Sea, it has a monsoon season and receives 100 centimetres (39 inches) of rain annually.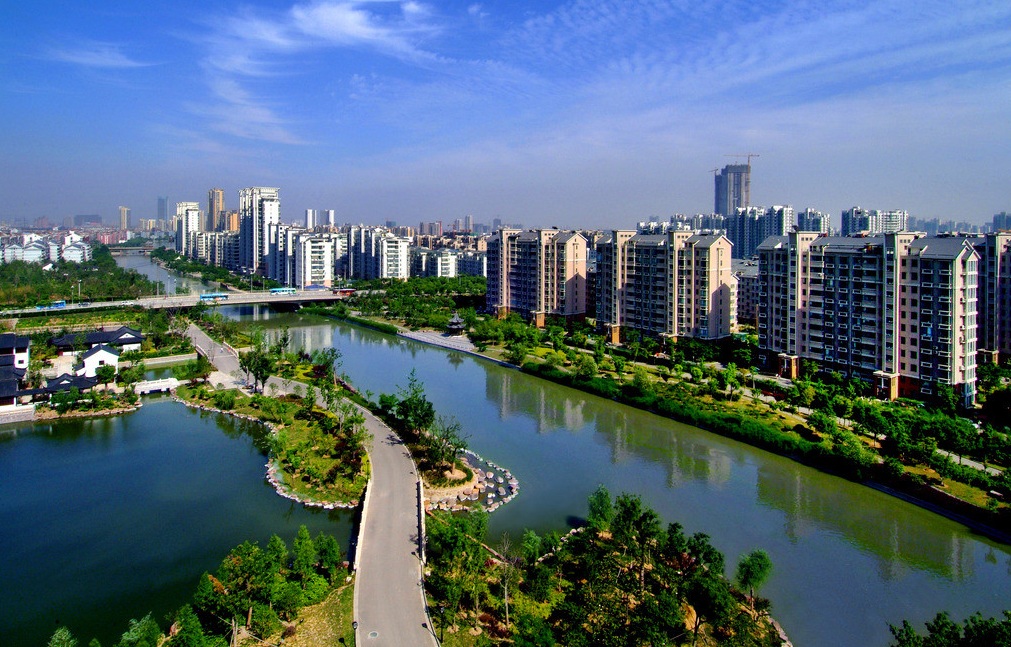 Transportation
By Air
Sunan Shuofang International Airport (IATA: WUX) opened in 2004 and serves the cities of Wuxi and Suzhou. It is situated 14 kilometres (8.7 mi) from the city centre and has direct flights to Beijing, Guangzhou, Shenzhen, Hong Kong, Taipei, Singapore, and Osaka.
By Railways
Wuxi is situated on the Shanghai–Nanjing Intercity High-Speed Railway, linking it directly with the provincial capital of Nanjing (1.5 hours), China's economic hub, Shanghai (45 minutes) and major economic hub and tourist destination Suzhou (24 minutes).
By Metro
Main article: Wuxi Metro
The Wuxi government has planned a network of 8 metro lines. Line 1 and line 2 of the Wuxi Metro began operation in 2014, on July 1 and December 28 respectively.
Industry
Wuxi has traditionally been a centre of the textile industry, being engaged in both cotton textiles and silk reeling. Textile mills were established there as long ago as 1894 and silk filatures (establishments for reeling silk) in 1904. This development was largely the work of Shanghai industrialists, many of whom were originally from Wuxi merchant families. The two cities have had unusually close links, and Wuxi was known colloquially before World War II as "Little Shanghai." The cotton yarn produced was woven not only in the city itself but also in such nearby canal cities as Changzhou (northwest) and Suzhou (southeast), whereas the silk reeled in the city was mostly woven into cloth in Suzhou and (more recently) in Shanghai. Present-day Wuxi is the one of the greatest silk-reeling centres in China. Cotton textile production is also important and is the city's largest single industry.
Other long-established industries include flour milling, rice polishing, and oil extraction. Industrial development has accelerated since the 1950s. The textile and food-processing industries have been modernized and expanded, and the city has become a centre for the engineering industry, particularly for the manufacture of machine tools and diesel engines. Wuxi also manufactures electrical equipment and cables and boiler-plant and textile machinery of various types; more recently, manufacture of chemicals and pharmaceuticals has become important.
Since 1949 the city's importance as a national commercial centre has declined, although its role as a distribution and collection hub for the Lake Tai area has continued. An expressway between Shanghai and Nanjing passes through the city area, with two branch roads in the province stretching from the city north to Jiangyin and southwest to Yixing. The local airport provides flight service to several major cities in the country.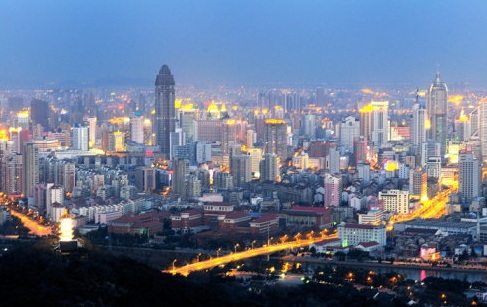 Tourism
Tourism has become increasingly important. Wuxi's surroundings include many well-known scenic spots that have been carefully preserved, together with city parks and historic sites, and the national government has designated it as one of China's historical and cultural cities. Industrial development has been closely restricted near the lake, the major scenic attraction, although an industrial park focused on science and technology was established there in 2006. Jiangnan University (founded 1902; reconstituted 2001) is the best-known institution of higher learning in the city. Pop. city, 1,318,726; (2007 est.) urban agglom., 1,749,000.