Suzhou Stone Inscriptions Museum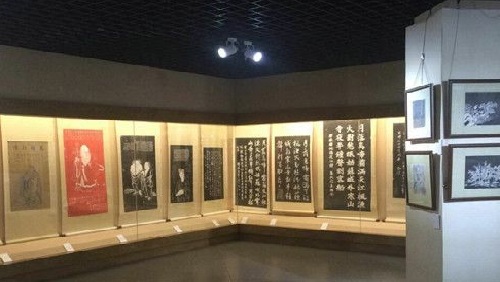 Suzhou Inscriptions Museum (苏州碑刻博物馆)
Suzhou Inscriptions Museum
Suzhou Stone Inscription Museum featuring collections, research and displays of stone inscriptions and rubbings. It located at the south end of the People's Road in Suzhou City. The wall of the museum are yellow and the tiles are high, the ancients trees are reaching the sky, the tablet groups in this museum are like the forest and the scenery is pretty. This museum is inside the Confucian Temple built in the Northern Song Dynasty with the history of about 1,000 years.
The Suzhou Stone Inscription is a world of inscriptions, specially engaged in the collection, study, exhibition and reproduction of the ancient tablet inscriptions. There are over 1,000 pieces stone inscriptions of all kinds in the museum, among which you can see precious collections like time-honored steles from the Song Dynasty, steles about the commerce and economy of Suzhou in the Ming and Qing Dynasties.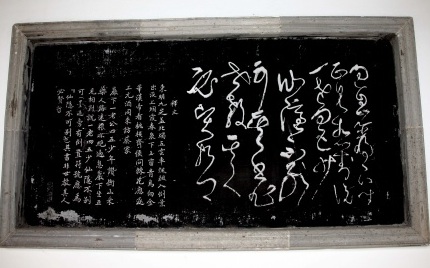 What's more, you can find the most famous Four Representative Steles from the Song Dynasty (960-1279) in the museum: the Pingjiang Tu that shows the plan of ancient Suzhou city; the Astronomy Tu that is acclaimed as the oldest extant diagram of its kind in the world; the Geography Tu (a geopolitical map in the Song Dynasty) that is the oldest national map in existence; as well as Emperor Lineage Tu, which is the only stone inscription on royal descent. From all of Stone Inscriptions, you may know more about the long history and profound culture of Suzhou and Chinese unique calligraphy.
Pijing Tu
Pingjiang Tu is 2.76m high and 1.48m wide. The wired shade is engraved in second year in Shaoding reign of Southern Song Dynasty. This inscription delicately describes the layout situation of the prefectural city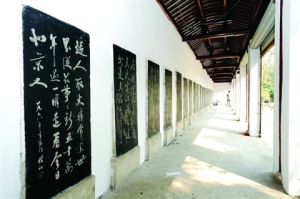 of Pingjiang (namely Suzhou today) in that time. It labels 613 places, including defensive wall, officials, temples, business houses, academies, warehouses, barracks, gardens, rivers, bridges, roads and such kinds of architectures and places of interest. Dozens of rivers with a total length of about 82 km and 359 bridges are painted on it. These fully reflect the feature of cities in the Yangtze River Delta. It also records more than 50 temples, 12 ancient towers and 65 cross street arches, lots of which remain today. Since the inscription is of considerable antiquity, some obscure points were carved again in 1917. This stone inscription, Pingjiang Tu, is the oldest and kept the most entirely city plan left in China. It has an extremely high historical value.
Now the Suzhou Stone Inscription Museum has been a key historical site under state protection since 2001.
Transportation
How to gets to Suzhou Inscriptions Museum
Bus Routes:
1. Take the bus of No. 4, 7, 44, 49, 62, 304, 2 and get off at Confucius Temple.
2. Tourist 4 and get off at Confucius Temple.
Information
Admission Fee: Free
Openging Time: 9:00-17:00pm (Close on Monday)
Time for visit: 1.5 hour
Address: No. 204 Dongbei St, Gusu Qu, Suzhou
Tel: 0512 6757 5666