Suzhou Silk Museum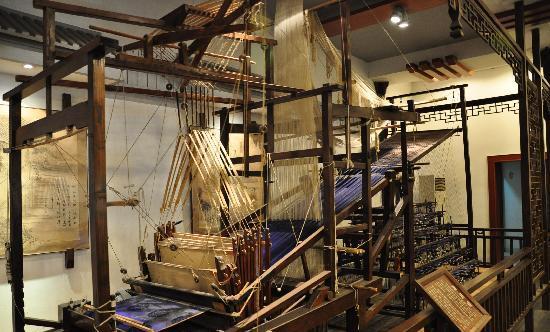 Suzhou Silk Museum, Suzhou attraction (Chinese: 苏州丝绸博物馆)
Brief Introduction of Suzhou Silk Museum
Suzhou is not only famous for Chinese classic garden, also reknowned as the home of silk. Suzhou has been the centre of silk products in China in Ming and Qing dynasties. Suzhou silk museum is the first museum that specializes in silk in China, which can give you an excellent overview of silk culture in China, it documents the history of silk production and Suzhou embroidery from around 2000BC.
Located in No.2001, Renmin Road, Suzhou, Suzhou silk museum first built in 1991 and restored in 2016. It covers an area of 9,410 square meters. There are many Exhibits include old looms with demonstrations, ancient silk patterns and an explanation of sericulture. Now the Suzhou silk museum become one of the most popular sceneries.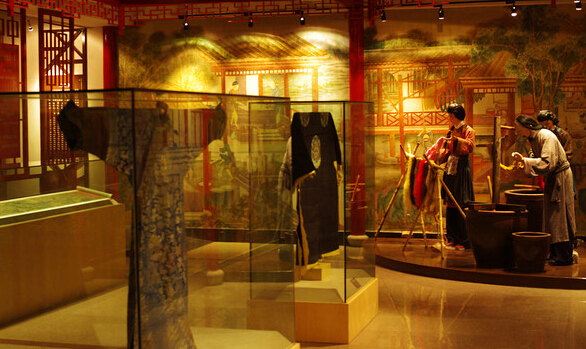 History of Suzhou Silk
The history of silk can be dated back to 6,000 years when the people who live in the region started to make silk fabric. Luozu was the inventor whose husband is the Yellow Emperor Huangdi. Suzhou has been associated with royalty and wealth. And Suzhou has played an important role in China silk trade. Silk garments were worn by emperors and royalty, and it was a status symbol, and silk cultivation became an integral part of Suzhou's commerce, during Ming and Qing dynasties, suzhou silk industry got its heyday.
What to see
The outside of the Suzhou Silk Museum is elgant, which is a perfect combination of ancient and modern style with the area of 9,460 square meters. This museum can be divided in to several parts to let you know the details of Silk history, Silk products and how the silkworm make silk, etc.
Ancient Exhibit Hall
In this hall, it presents the 7,000 years' history of silk in China through silk relics, pictures and models from its origin in the late period of the Neolithic Age to its production in the Ming and Qing Dynasties. Here, it's very easy for you to understand the silk development in China since inside puts many English signage.
Silkworm-Rearing Room
In this room, you will have a chance to see the real scenes of peasants breeding silkworms and mulberry threes. Silkworm farmers collect eggs from adult silk moths and once they hatch, the larvae will be feed mulberry leaves for around six weeks, then they will secrete stands of silk for around three to eight days as they wrap themselves in cocoons. You will enjoy the progress in this room.
Transportation
Bus Routes:
1). Take tourist bus no. 4, bus no. 1, 5, 8, 38, 54, 101, 102 or 602 and get off at Pingmen Station.
2). Or Take bus no. 313 and get off at Beisita Station.
Information
Admission Fee: Free
Opening Time: 9:00-17:00 (closed on Monday)
Location: No. 2001, Renmin Road, Gusu District, Suzhou
Recommended Time for Visit: 2 hours