Suzhou Industrial Park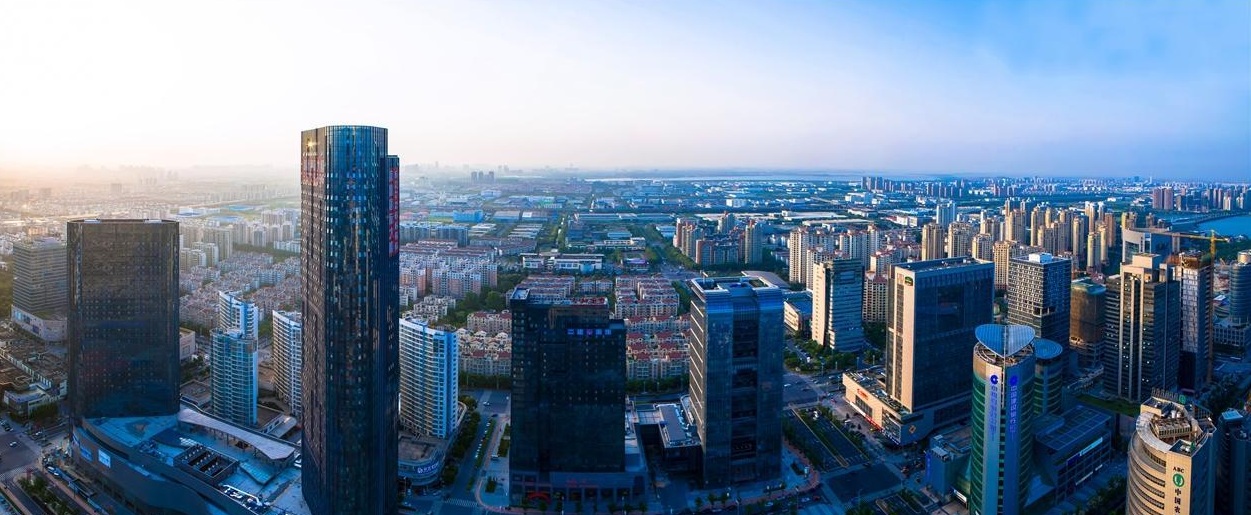 Suzhou Industrial Park (Chinese: 苏州工业园区)
Brief Introduction
Suzhou Industrial Park (SIP), also named China-Singapore Suzhou Industrial Park, is a county-level administrative area located in Suzhou, China with significant Singaporean influence. It was launched in 1994 with an area of 288 square km, of which, the China-Singapore cooperation area covers 80 square km with a planned residential population of 1.2 million. SIP will be built into a modern new township and CBD of Suzhou. It has three Districts: Jin Ji Lake - rim CBD, Du Shu Lake Innovation District of Science and Technology, and Yang Cheng Lake Tourism Resort; Two Gateways: SIP Integrated Bonded Zone, Donghuan Road Area and One Base: Chinese Service Outsourcing Model Base.
Why choose built SIP in Suzhou
1. Its market was not yet saturated, there was not much industrial activity, and for the city's advantageous geographical location.
2. Jiangsu's governor had expressed keen interest towards having Suzhou collaborate with Singapore. Suzhou's mayor also reported that Deng Pufang, Deng Xiaoping's son, supported the project, which implied endorsement from the Chinese central government.
Geographic Location
It's one hour's ride to Shanghai via Shanghai - Nanjing Expressway and two hours' ride to Nanjing, the provincial capital of Jiangsu.
The SIP Exit at the Shanghai - Nanjing Expressway leads directly to the Park. Airports in Shanghai (Hongqiao and Pudong) are about one hour's drive from SIP. State Highways 204, 312 and 318, as well as Suzhou-Jiaxing-Hangzhou Express Way, link major cities such as Shanghai, Hangzhou and Nanjing.
The national Beijing - Shanghai Railway serving both passengers and freight passes through Suzhou, an ancient city with 2,500 years' history and splendid culture.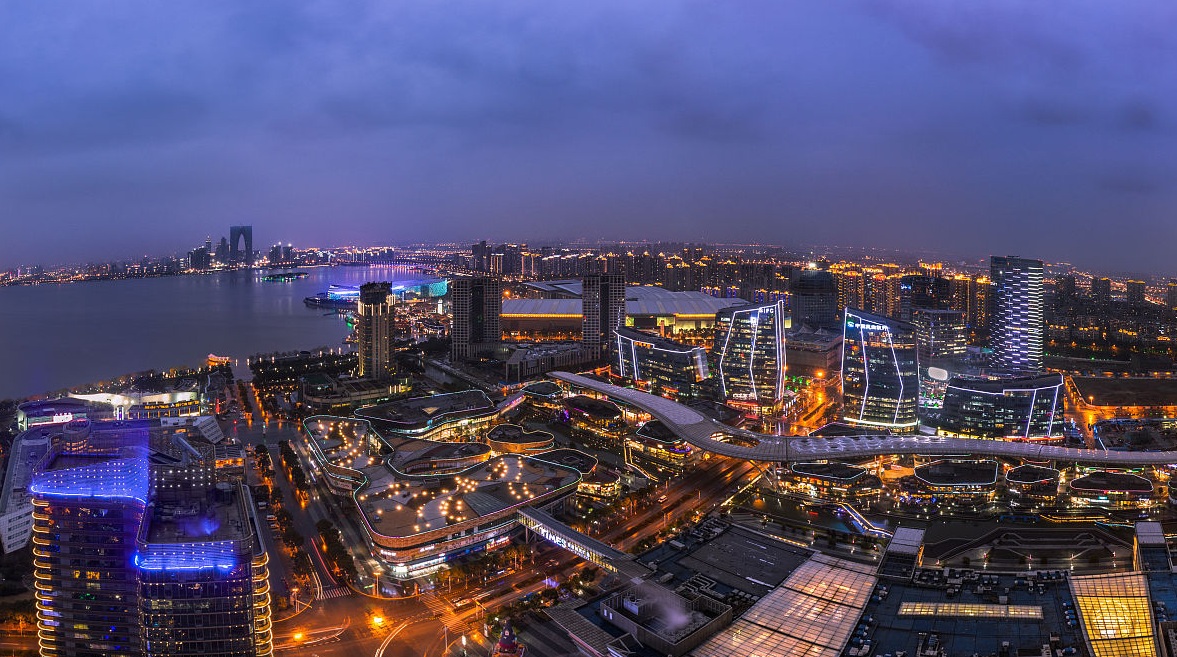 Background
In the late 1980s, as China's modernisation drive gained momentum, a lot of Chinese delegations visited Singapore, a southern Asian nation that achieved notable economic success within 30 years of independence. The Chinese visitors were eager to learn modern management methods, while Singapore was also planning Economic Regionalisation, which focused on overseas investment. Deng Xiaoping said "Singapore enjoys good social order and is well managed. We should tap on their experience, and learn how to manage better than them." during his trip of southern China in 1992. This fresh idea was interested by Lee Kuan Yew, who was the Senior Minister in Singapore since he thought it could be benefit both countries. Then After Lee had a visit to China, he expressed intent for a bilateral project through which Singapore would share its experience.
On 18 December 1992, an agreement to confirm the mutual interest to develop an industry township in Suzhou was signed between the Singapore Labour Foundation (SLF) International and the Suzhou government. Thereafter, Lee sent a proposal for cooperation to China's then vice-premier Zhu Rongji, which entailed a government-to-government transfer of Singapore's knowhow in the development of an industrial township in Suzhou. Specifically, a 70-square-kilometre parcel of land in the east of Suzhou was selected for the proposed project.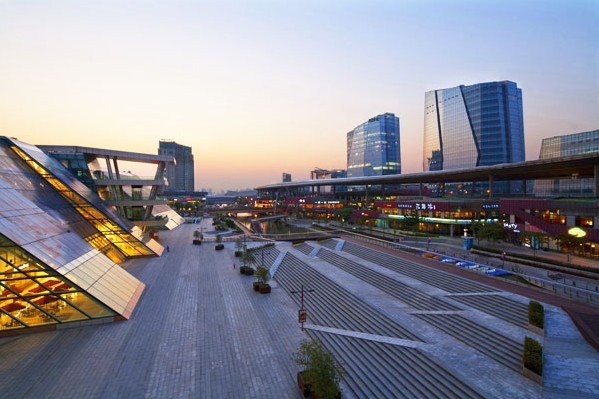 Later, after the discussion, both countries made a decision to join hands in developing a model industrial township within the city of Suzhou in China's Jiangsu province since they thought it would benefit both countries.
On 26 February 1994, Lee and then Chinese vice-premier Li Lanqing signed the government-to-government agreement on software transfer and joint development of a special economic zone in Suzhou to better attract foreign investors. Also inked on the same day was the commercial agreement on the formation of the joint venture, with 65 percent of its shares owned by SSTD and 35 percent by a Chinese consortium, the Suzhou United Development Company (SUDC).
Jinji Lake (Golden Chicken Lake) is a small fresh water lake located in the central part of Suzhou Industrial Park. It occupies an area of 7.18 square kilometres and its average depth is about 2.5 to 3 metres. There are two man-made islands in the lake.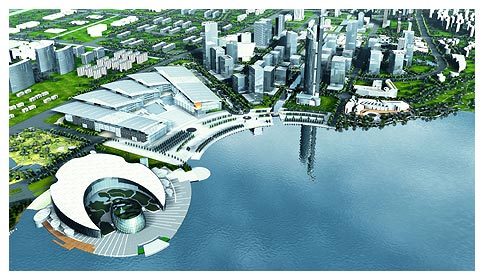 Achivement
As an integrated township, the SIP has residential, commercial and recreational facilities as well as educational institutions, in addition to industrial developments. Since SIP was created two decades ago as a joint-venture project between the Chinese and Singapore governments, the park has attracted world-class universities that have opened campuses and research facilities that are conducting basic research and creating cutting edge R&D, often in joint ventures with local companies. In addition, of the 3,000 industrial parks in China, SIP is home to the highest number of returnees (118) under the country's Thousand Talent Program, which was designed to attract China's smartest scholars and scientists to return to China after pursuing graduate degrees and careers outside of their homeland.
Xi'an Jiaotong-Liverpool University
In May 2006, Suzhou Industrial Park's Higher Education Town became the location for the first Sino-British University to be approved by the Chinese Ministry of Education when, in partnership with Xi'an Jiaotong University, the University of Liverpool opened a joint University known as the Xi'an Jiaotong-Liverpool University (XJTLU). This is an independent University, offering degree courses in Biosciences, Chemistry, Public Health, Architecture, Urban Planning and Design, Electronics, Mathematics, Engineering, Communications, Computer Science, Business and Management, Public Health, and China Studies. When fully operational, this independent university will have a student population of up to fourteen thousand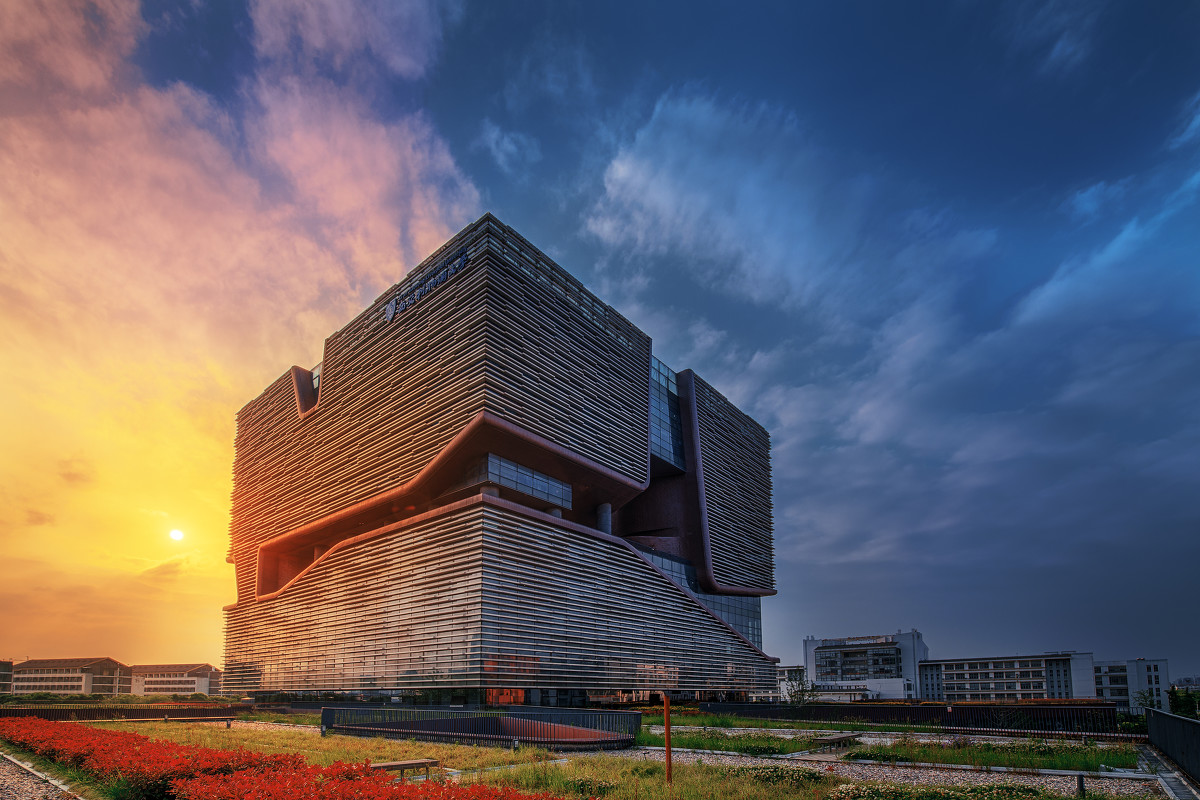 Dushu Lake Higher Education Town
For education in SIP there is Suzhou Dushu Lake Higher Education Town, one of the government's key projects. Located east of Dushu Lake, it has a total area of 25 sq km, and expects to have around 400,000 people by 2016, 100,000 of whom will be students. Its goal is to offer good education, advanced technology, and a pleasant living environment. The area is home to many universities (undergraduate as well as graduate schools) including local Chinese universities and universities from other countries. This community focuses on producing educated and creative people.[4] The area offers facilities including libraries, entertainment venues, parks, a sports centre and accommodation. Wenxing Plaza and Hanlin Plaza are popular locations of many small restaurants and shops. Dushu Lake Library is an experimental library of the National Digital Library.
Information
Address: Xiandai Building, 999 Xiandai Avenue, Suzhou Industrial Park, Jiangsu Province, P.R. China 215028
Tel: 86-512-66681522