Shilu Pedestrianized Shopping Street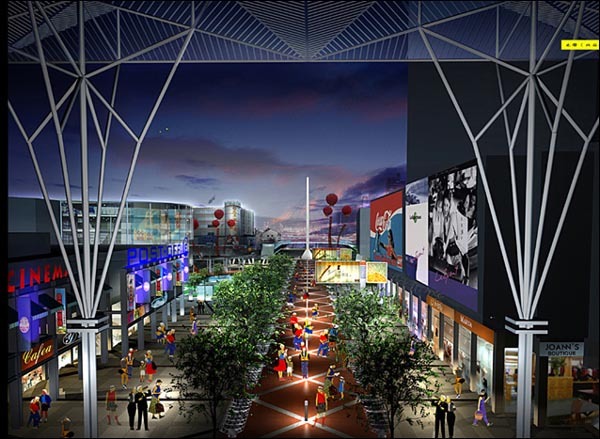 Shilu Pedestrianized Shopping Street
Shilu Pedestrianized Shopping Street is located in Jinchang District, named after "Stone Road" in English as it was paved with stones in late Qing Dynasty. Shilu Street is one of the major shopping street in Suzhou City, it gains the reputation as the shopping street that has the most beautiful scenery.
The renewed Shilu Pedestrianized Street has attractive scenery, which is sprinkled with large-sized musical fountains, towering trees, and clean Huaiyang River, especially the night scene that is charming and romantic under the colorful lights. The commercial arrangement of Shilu pedestrianized shopping street has a new adjustment as well. Xinfeng Lane is to be restored and become a special street with cafes and pubs. The music fountain at the north Shilu plaza has added more romance to the street. Stores in the street are busy with decoration now. People can enjoy the leisure life there after doing shopping. The formal opening of Shilu pedestrianized shopping street also stimulate consumers' popular enthusiasm on the market at night in the Shilu commercial area.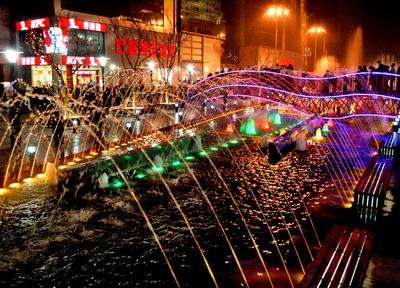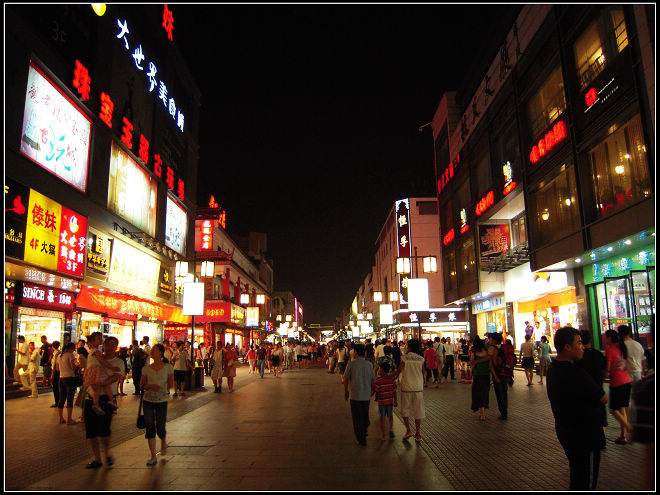 Stores in Shily Street that sell items from the head to the feet we need of international brands and national high class brands can be found here. Hair accessories, clothes, shoes, handbags, beauty products, cosmetics of high quality are to be shopped here. As for the relaxation and entertainment aspects, there are many restaurants, cafes and bars located at the street. After the shopping, customers can have taste some delicious food and have some relaxed entertainment at the street.
Now, Shilu Pedestrianized Shopping Street is one of the best shopping centers in Suzhou and top-ranking in China annd integrating its modern image with ancient culture of Suzhou. it is becoming a beautiful scenery for home and foreign travelers at the time of acting as a shopping center.
Travel Guide
address: Jinchangshi Road, Gusu District, Suzhou
Admisstion fee: Free
Opening Time: 10:00-22:30
Time for Vistit: 2 hours