Shangfangshan National Forest Park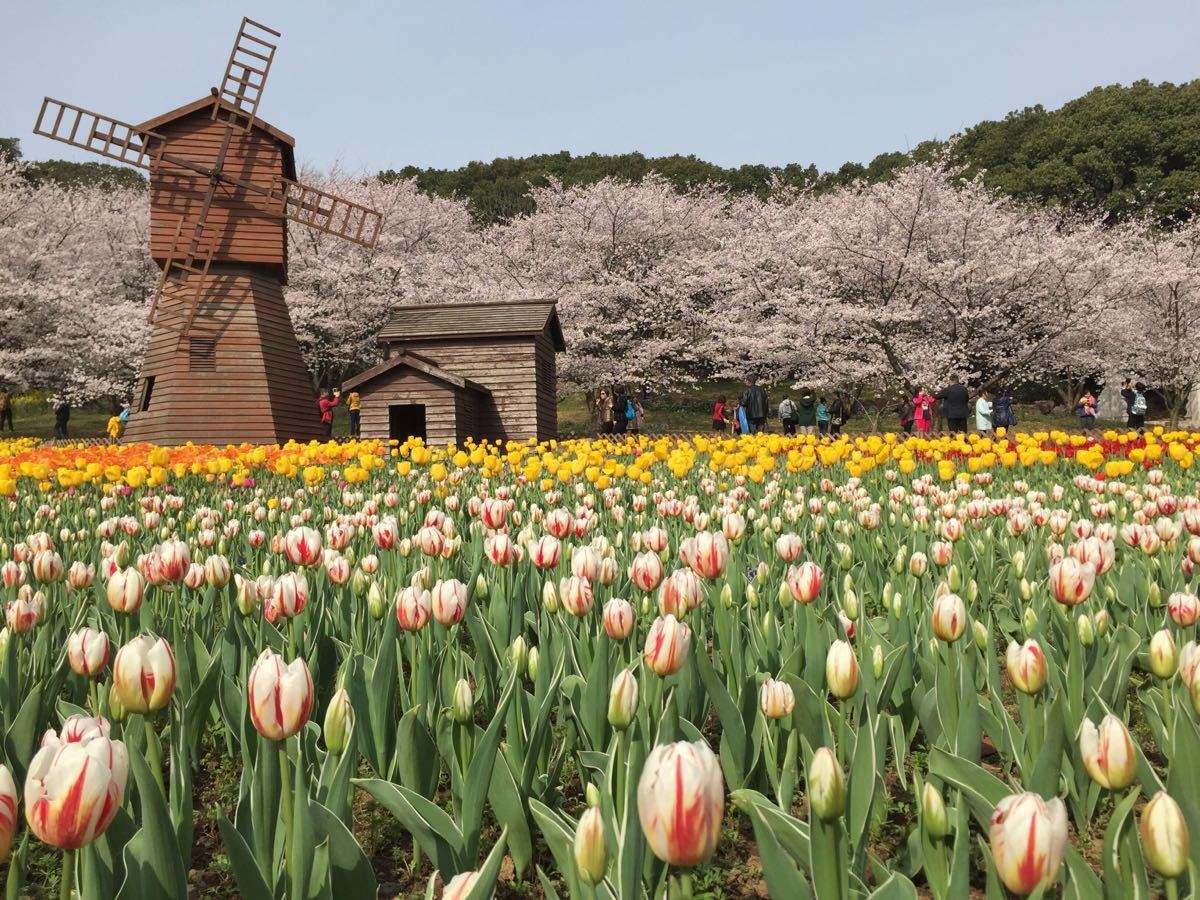 Shangfangshan Hill National Forest Park
Brief Introduction
Shangfangshan Hill National Forest Park (Stone Lake) lies in the Shihu Lake Scenic Zone and is 4 kilometers from downtown of Suzhou. The park was approved as a national forest conservation park by the State Ministry of Forest in 1992. The park covers a land of 500 hectares and the forest-covering rate is higher than 95%. Its eco-system is well protected.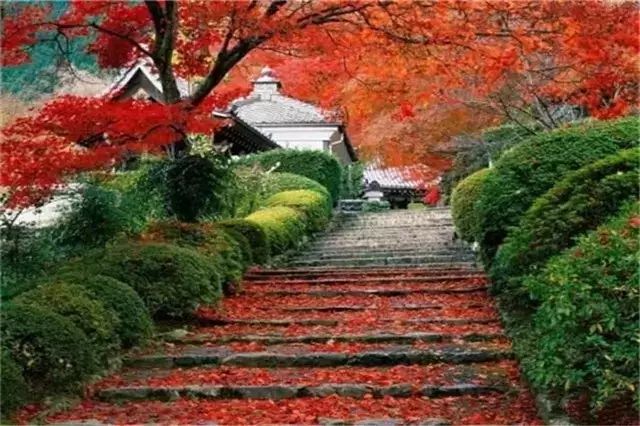 Thousands of pots of colour, from two-toned tulips to vibrantly pink petunia, covered the expansive (and well-manicured) lawn. After what seemed like an absurdly long and dismally grey winter in China, this was a feast for the eyes and soul. The park's recreational features included: bumper boats, paddle boats, a children's play area (complete with a smattering of sand in a sandpit), an obstacle course, laser tag and an impressive barbeque area.The park covers 500 hectares, with about 95 percent in forestland. Its eco-system is well protected. Different kinds of plants, picturesque rocks and waterfalls constitute a unique natural picture.
What to See in the Park
1). A impressive school of carp, gorging themselves fat on the fish food being hurled by eager tourists into the oily green water;
2). Stands of forest where the trees are free-standing and with not a lick of white paint or rope-bound trunk in sight and a peach tree grove;
3). Wild Rhesus Macaques just going about their business (which happens to include taking proffered food from their upright distant cousins);
4). Most impressively, were the views from the top of the hill. Given the smog in China we were lucky to get a relatively clear day in which you could see past at least one row of high rise buildings towards the city center.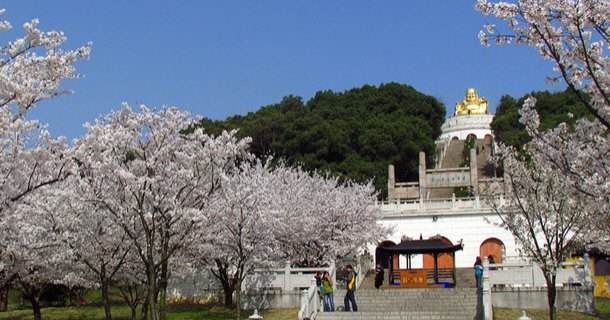 Lanka Tower
Well there is the obvious giant golden Buddha, looking like he has had a pint or two in his time, and the cliché pagoda atop the highest hill. In actuality, it was quite a neat experience. There were worshipping locals burning incense and joss paper, you may see a group of women singing what sounded like traditional Buddhist songs, and a giant bell that tourists can toll with a lump of wood (was surprisingly fun to do).
A short walk away from the spiritual goings on at the pagoda we stumbled upon something a little more ghostly. Several completely derelict buildings that at some point functioned as a chair lift facility for those who couldn't face the 15-minute walk up the hill. Whether it was ever up and running is a mystery and all that remains is a few empty buildings, a lonely seat and several Chinese characters saying "Entry" and "Exit".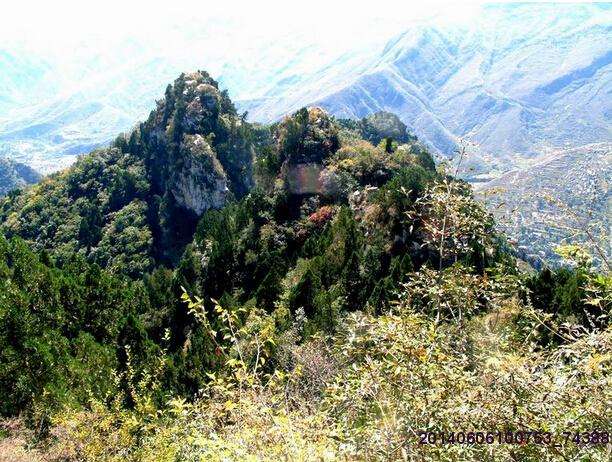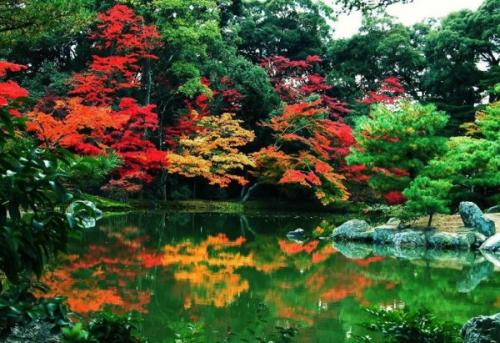 Scientific Studies
First there were some interesting displays of territorial behaviour in the peacock enclosure. Given the fact that male peacocks tend to hold harems of several peahens and will fight for mating rights (in addition to fighting to gain rank), it wasn't surprising to witness a territorial outburst in a cage of at least 15 peacocks. After some careful eyeing-up and a few rounds circling each other, two staunch peacocks leapt into the air feet first and wings held high. Two short rounds and it was all over with the victor strutting along the concrete looking proud as punch. No doubt he would have to do it all again before days end.
Transportation:
How to get there:
Bus Route:
take bus No. 15 to the national forest park
Travel Guide
Address: Shangfangshan Hill, Suzhou, Jiangsu 215009, China
Admission Fee: CNY 40
Opening Tie: 8:15am – 16:15pm
Best Season for Visit: Spring and Autumn
Tel: 86-512-6564 1338