Shajiabang Scenic Area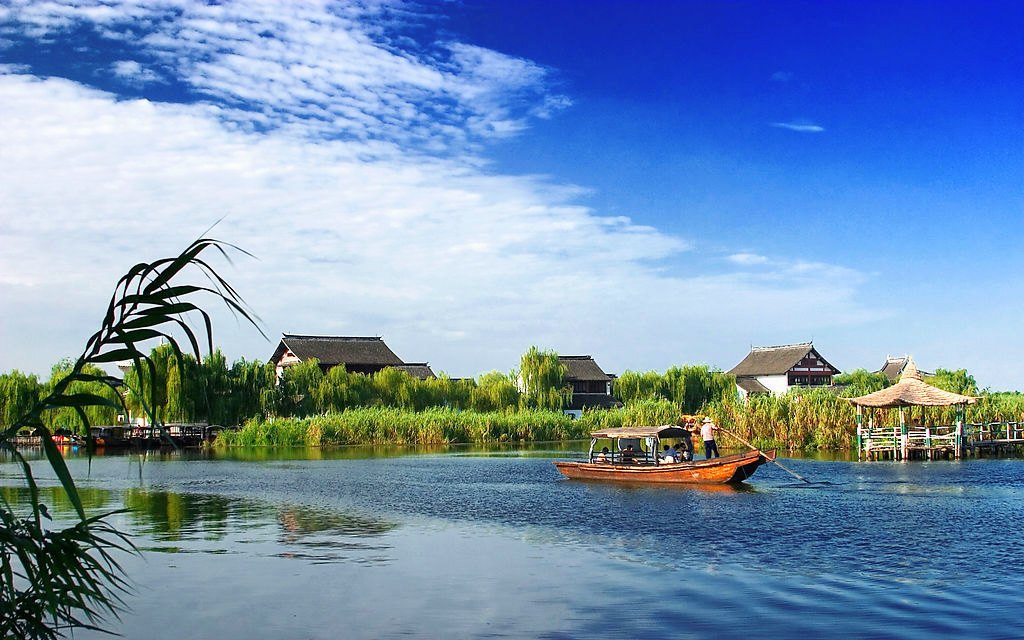 Shajiabang Scenic Area (沙家浜风景区)
Brief Introduction of Shajiaang Scenic Area
Shajiabang Scenic Area is located beside Yangcheng Lake, around 10 kilomweters from Changshu downtown on the north, bordering Shanghai-Nanjing expressway on the south with 40 and 50 kms respectively away from Suzhou and Wuxi. Shajiabang Scenic Area is one of national hundred red revolution tourist attractions, national scenic spot of 5A, national wetland park, national demonstration base for patriotic education, and national demonstration base for national defense education.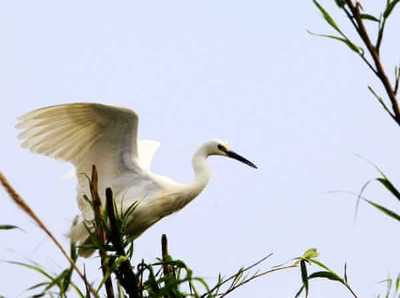 In District One of 1,000 hectares, functional areas including Revolutionary Tradition Education Area, Aquatic Plants District, Red Rock Village of Local Customs, Reed Marshes Labyrinths, Recreational Center, etc and sightseeing spots including Bamboo Groves, Fragrant Reed Marshes, Lake Viewing on the Levee, Fishing in the Lake, and Twin Lotuses have been well established for visiting. Occupying a land of 13.3 thousand square meters, the Reverence Square is built with an assortment of statues depicting the classic images of Guo Jianguang, Aunt A-qing in the center. The erect sculptured pillar signifying the 18 soldiers recovering their health in Shajiabang apply styles and textures of various sorts and vividly demonstrate the unyielding revolutionary spirit of the soldiers. The theme of mutual support between the New Fourth Army and the villagers is also intensified by relief sculptures with delicate composition and full blown appearances.
Now, there have been built revolution tradition educational section, green ecological leisure section, redstone folk cultural village, Hengjing old streets, national defense educational park, Shajiabang Ludang wetland park, and business trade section and so on.
What to See in Shajiabang Scenic Area
The eastward expansion covering a land of 1,200 mu broadens the view with full application of resources from original waters and natural terrains of Jiangnan style. Wherever they are in the park, visitors observe the perfect merge of land and water from different impressive perspectives.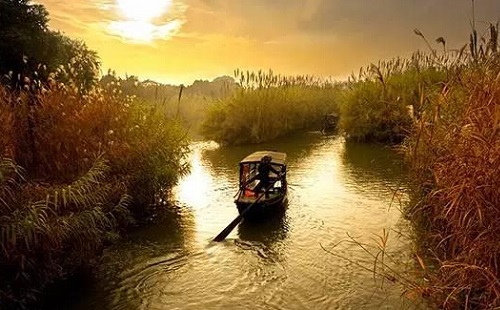 The water town Forrest Park is in the pursuit of nature and wildness embedded in different scenes of four seasons. Together with the bamboo groves island, the poetic scenery of reeds in full blossom, rice in ripe season, and willows in alignment is well formulated with the red peaches and green willows in spring, lotuses in summer, apricot trees in autumn and reed catkins in winter. Among the waters and reed marshes, scenic spots such as Reed Catkins Village, Chun Lai Teahouse, Literary Splendors, Boat Bridges, Print House, and Lake Fishing bring visitors into a land of profound culture. Cormorants fishing, net fishing, spinning and weaving, primitive rice washing and other custom performance cast them in a dreamland of genuine idyllic life.
Visitors are entitled to angling by the lake, picking vegetables with their own hands, cooking in the kitchen, or making a fire in a stove and other living interests. They linger also for the fun wandering in the bamboo pavilions and corridors, cleaving the lake in galloping yachts, and listening to local ballads in gaily-painted pleasure boats in the complex of blue sky, fresh water and green reed plants.
Transportation
How to get to Shajiabang Scenic Area from Suzhou
1. Bus route: take bus No. 111 and get off Shajiabang Scenic Area
From Shanghai to Suzhou Shajiabang takes aroun 1.5 hours by driving
Travel Guide
Opening hours: 08:00-17:00
Entrance Fee: CNY 110 (June-Nov)
CNY 80 (Dec-May)
Address: Shajiabang Town of Changshu
Tel: 0512-52252000/52500000