Longevity Palace (Wanshou Palace)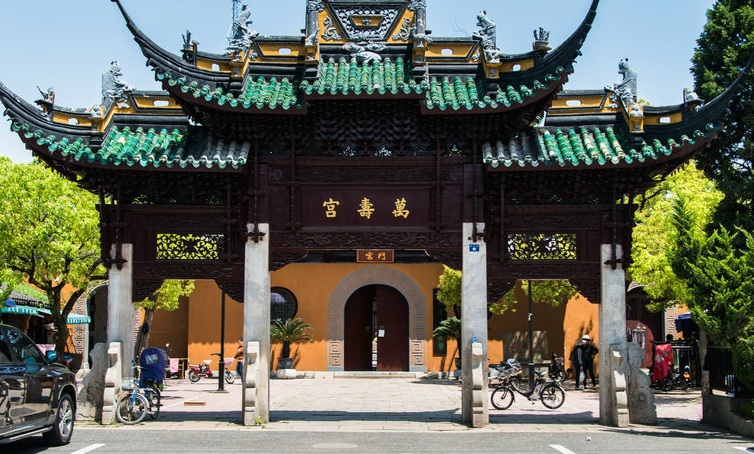 Longevity Palace in Suzhou (Chinese:万寿宫)
Longevity Palace
There is an old saying in Suzhou goes that "three palaces, nine Taoist temples and twenty-four lanes", in which one of the palaces is Longevity Palace.
Suzhou Longevity Palace also refer to Wanshou Palace, is located at No. 15 Minzhi Road, which is listed as
a cultural relic protection unit in 1963 by local government. Suzhou Longevity Palace was originally built under the order of a procurator in 1717 and it was surrounded by a stream called Yudai (The Bell of Jade). Inside, there is an oblation stele for blessing longevity of China's emperor. On the day of the emperor's birthday, all the officials in Suzhou would gather to attend the solemn celebration ceremony. When the emperor died, a sorrowful memorial ritual would be held and officials would wear the willow to mourn.
The daily use of the palace premises was an office for accepting royal rescripts. It was totally destroyed in a big fire in 1860 and entirely rebuilt by a local officer ten years later. The locals called it the Old Royal Palace after the Xinhai Democratic Revolution in 1911 and they applied it n be a gathering venue for folk organizations. After a series of repair and renovation in 1951, Longevity Palace had again been a people's cultural activities.
Nowadays it has become the old cadres' leisure activity center and college for senior citizens.
Tips
Admission Fee: CNY 50
Time for Visit: 1 Hour