Five Peaks Garden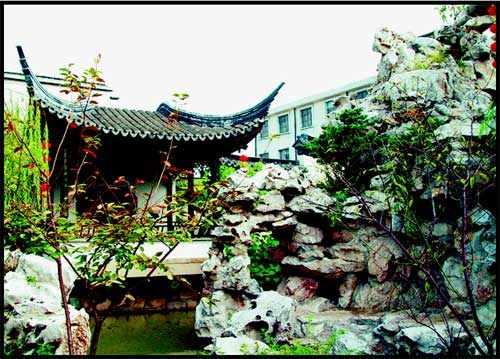 Five Peaks Garden (五峰园)
Wufeng Peaks Garden is one of the best gardens built in the Ming Dynasty in Suzhou, it located at No. 47 west street changmen gate.
History & Background
Wufeng Park was originaly built in the Ming Dynasty Jiajing years, built for the Changzhou Shangshu Yang Cheng, commonly known as "Yang Garden". It's also said that the garden was built by Wen Boren, who is the nephew of painter Wen Zhengming, Wen Peren called himself Wufeng elderly, means "Elderly in Five Peaks". This garden stands five Taihu Lake Peaks, 7m high, features wrinkle and exquisite with oddly shaped, so named "Wu Lao Feng". The five peaks are "Husband Peak", "Guanyin Feng", "San Lao Peak ", "Qing Yun Feng " and " Qing Yunfeng". With five delicate and beautiful peaks, this garden supplemented by pools, cliffs, valleys, caves, stone bridges, ancient trees, dry boats, garden pavilion, cave and other King. They resemble the famous Guanyun Peak and Ruiyun Peak in Lingering Garden.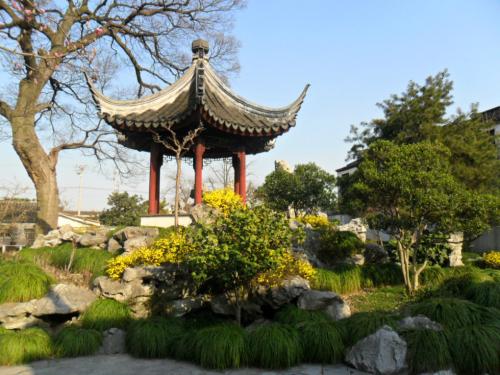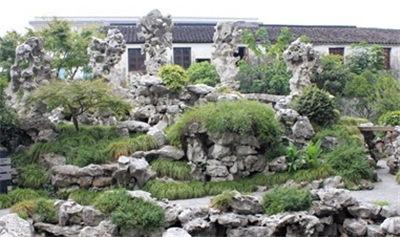 Architecture & Garden Design
Landscape of Five Peaks Garden is unique,entering from the main entrance, walk along corridors to the northwest, you can see a boat, named "Zhushi Xuan". This exquisite design of the room is in unique style, it stands on the ground shaped like a boat Fang Xuan House, commonly known as dry boat. At the east part, there is the main hall of the whole garden, named Wufeng Shan room with spacious area and fine and elegant layout. South part of the hall, this is a pool, which opened people's horizons. In front of the hall, you will see mountainous rockery designed by Wen boren, there are cliffs, canyons, canyons, stone bridges, stone beams, towering old trees, flowers and trees, Wufeng sporadic. Southeast corner of seemingly hidden, but down there is hidden a curved stone cave. After the hole suddenly, which can climb the peak, overview of the whole garden. With the old statue of Liu Yi worship in the pavilion, formed a unique style of Chinese culture and the arts.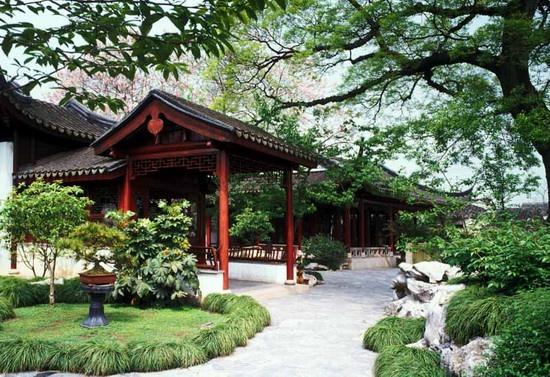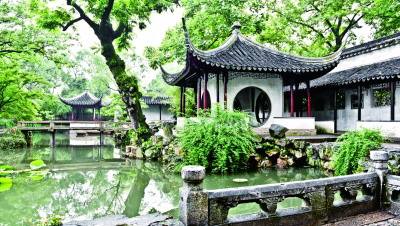 Transportation
How to get to Five Peaks Garden
Take bus No. 7, 35, 45 and get off Shilu station
Travel Guide
Admission Fee: CNY 2
Time for Visit: 2 hours
Address: No. 15 Wufengyuan Lane,Suzhou
Tel: 0512-6727 5866