Deyuelou Restaurant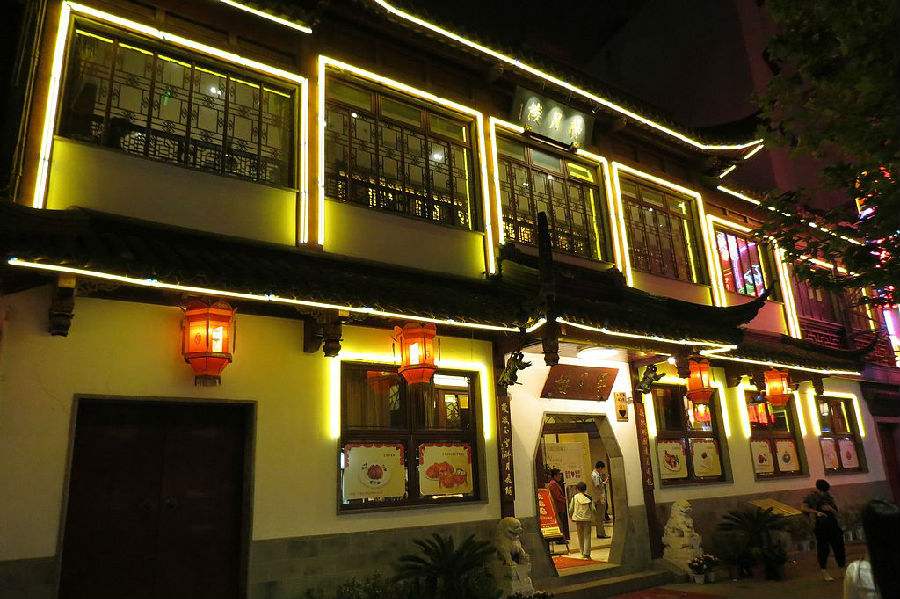 Deyuelou Restaurant (得月楼,苏州)

Suzhou Cuisine
Suzhou food is sweet. Even regular dishes like eggs and tomatoes and twice-cooked pork have a hint of sugar in them. The more refined dishes are respected for their subtle flavor, which can come off as bland to the uninitiated. Black chicken soup with goji berries seems indistinguishable from much less expensive regular chicken soup, but connoisseurs detect a slight difference in flavor that, to them, justifies the cost. The combination of sweetness or blandness can lead some people to conclude that the cuisine is not very sophisticated, but a well-rounded sampling of a few different restaurants can give great insight into the centuries-old tradition of Suzhou cuisine.

Brief Introduction of Deyuelou Restaurant
Deyuelou restaurant possibly is the most famous restaurant in Suzhou city with a history of several centuries. It located in the busiest dowotown of the delicacy Street of Taijian Lane, which is a Chinese catering store renowed both inside and outside the county and one of national ten-excellence restaurant. It said that during Qianlong emperor's inspection tour in southeast China regions, he was so impressed with the dishes served at Deyuelou that he awarded the city of Suzhou the title of "the NO. 1 Dining City".
Deyuelou's building ,of primitive simplicity and with a view in every step,is of the quintessence of Suzhou garden architecture being one of the ten major building in Suzhou.

Now Deyuelou restaurant offers all of Suzhou authentic dishes, which is a popular restaurant for visitors go.

History
Deyuelou can be dated back to the Ming Dynasty, founded in the years under Emperor Jiajing of the Ming Dynasty (1521-1566) has been mainly engaged in Suzhou cuisine dishes,with "beauty Xi Shi enjoying looking at the moon","honey flavored braised ham",etc. being among its well-known dishes. Deyuelou was relocated to its present location in 1982. The building was designed to a typical Suzhou classical garden architectural style that features white wall and black roof tiles, presenting a quiet elegance. It was listed among the Top Ten Architectures of Suzhou in 1986. It also manages to pop up in many Chinese TV dramas and films themed on Suzhou – something like a landmark.
Special Dishes
Squirrel-shaped Mandarin Fish
Squirrel-shaped Mandarin Fish, also named Song Shu Gui Yu, it's a sweet and sour mandarin fish, a signature of Suzhou cuisine. Its name from its resemblance to a squirrel as well as the funny noise that sounds like the chirps of a squirrel when drizzled with steaming sauce. It is basically a whole mandarin fish adorably cut and fried in the shape of a forest squirrel. Covered in a tasty sweet and sour sauce, the steamy, fleshy chunks fish meat remains tender within the lightly breaded crust. The dish looks red color and taste crispy.
Sweetmeat, Suzhou style (苏式蜜饯)
Sweetmeats, Suzhou style can date back to the Three Kingdoms (220-280) and had its heyday in Qing Dynasty (1636-1911). The most famous one is "Zhang Fengxiang" brand, which had always been popular in the court. Now, there are 160 varieties in total.
Xiang You Shan Hu
There are different dishes in different seasons in Suzhou. Xiang You Shan Hu (stir-fried eels) is a seasonable dish too. The eels are fat and tender during summer. At this time, this dish is very popular in Suzhou. It is so named as it crackles when the hot oil is poured onto eels. When the Xiang You Shan Hu is taken on table, you can still hear it crackles and smell the mouthwatering aroma.
Steamed Crab
The fat Yangcheng Lake hairy crab is a can't-missed Suzhou delicacy from September to October. It is usually steamed to retain the original flavor, and enjoyed with dipping sauce made of ginger, green onions and garlic. Steamed Bun Stuffed with Crab is also a popular snack.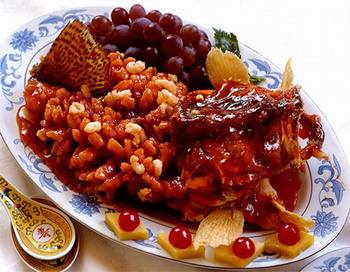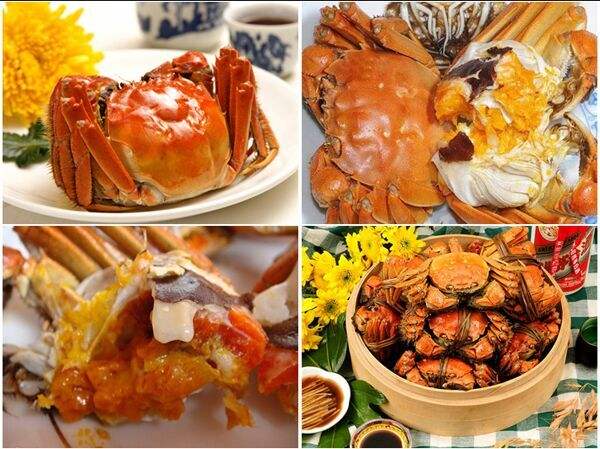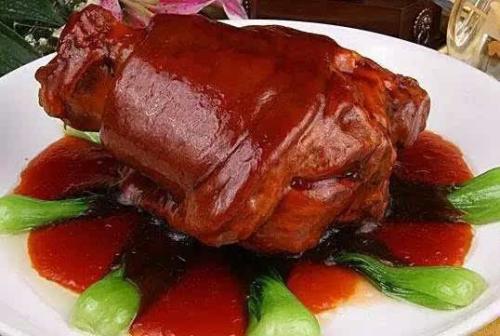 How to get there
Take bus No. 2 to go there.

Information
Address: 43 Taijian Long, TaiJianLong, 平江区 Suzhou Shi,
Tel: +86 512 6522 2230
Opening Time: 10:00–21:30
Price: 90RMB p.p