Tour Itinerary
Place&Transport: Suzhou
Today's Activities: Kunqu Opera & Pingtan Show, Kunqu Opera Class ( wear opera costume & opera), Pingjiang Historical Street
Accommondation: N/A
Meal: N/A
In the morning/afternoon, our local Suzhou tour guide will pick you up at your hotel lobby in Suzhou or Suzhou train station, you will find a welcome signage "Suzhou Private Tour". And your Suzhou Pingtan & Kunqu Opera Experience Class start as below: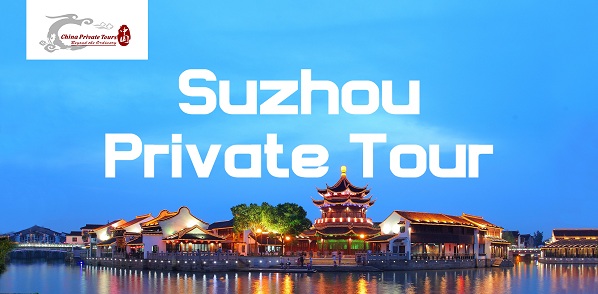 Our Suzhou Pick Up Sign "Suzhou Private Tour"
Firstly drive you to the Opera house, you will enjoy the Show of Pingtan & Kunqu Opera which are regarded as the treasure of Chinese traditional culture and art, it has a series of very excellent plays from the ancient.
Suzhou Pingtan, also named Story Telling and Ballad Singing, has the history of over 400 years, it is originated in Suzhou and flourishing in the Wu dialect of Suzhou. Wu dialect is reputed the sweetest tone in China. It profound in artistic tradition and developed in techniques. It can be concluded into "storytelling, joke cracking, music playing and aria singing". "Story telling" means narrating. "Joke cracking" means to make people laugh. "Music playing" is to play with a three-stringed plucked instrument and Pipa (Chinese lute), namely, singing and playing. "Aria singing" means performing and singing. Among the four types, "story telling" is more captivating because it involves narrating, endorsement, illustration and comment. Rhythmic cadence, gently slow and melodic pipa playing make Pingtan good to listen.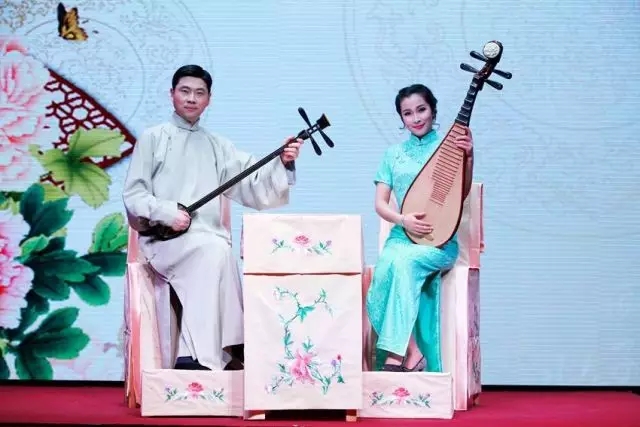 Kunqu Opera or Kun opera, is one of the oldest extant forms of Chinese opera. The style originated in the Wu cultural area. It is listed as one of the Masterpieces of the Oral and Intangible Heritage of Humanity by UNESCO since 2001. Kunqu Opera is acknowledged as an elegant opera in terms of music, recitation, and the performers' movement. It is foremost acclaimed as "watermill song" because of its soft arias and the graceful movement of its performers. Carrying forward the tradition of ancient poetry and common speech, the art is also of very high literary value.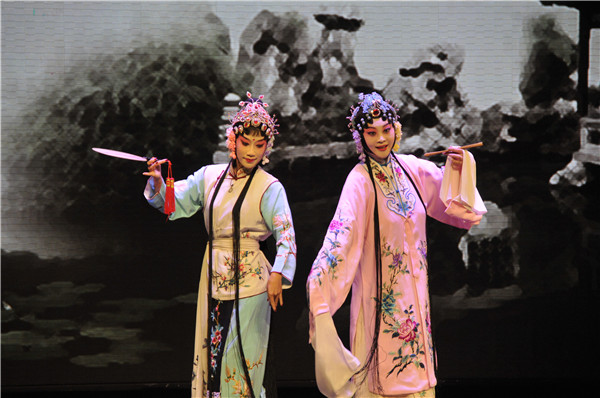 After enjoyed the show, your personal Kunqu Opera teacher will help you wear the Kunqu Costume, and you will have chance to learn a part of Kunqu Opera. What's more, if you prefer, your teacher will also teach you how to draw Kunqu Opera. How exciting experience!
Then walk to Pingjiang Historical Street. For an authentic taste of city life in old Suzhou, a stroll down Pingjiang Historic Street, which is a great way to get acquainted with the local vibe. Quiet, leafy and slow-paced, the street is lined with old Chinese houses as well as restaurants and teahouses serving traditional foods and drinks. What's more, there are a variety of upscale cafes catering to the chic crowd at each corner. You can taste a few traditional Chinese snacks while your guide tells you more about the history of the street.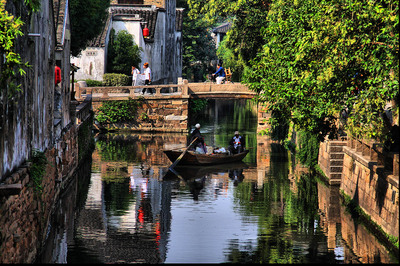 After the tour of Pingjiang Historic Street, drive you to your hotel in Suzhou or Suzhou train station and your tour in Suzhou come to the ends. Hope you have a pleasant trip!
If you visit Suzhou from Shanghai, there are some useful Tips for you to puchase train ticket:
From Shanghai to Suzhou:
Option 1: G7104 Shanghai Hongqiao Station to Suzhou Station: Depart at 08:54AM and arrive at 09:30AM
Option 2: G7006 Shanghai Station to Suzhou Station: Depart at 09:00AM and arrive at 09:25AM
Please choose one of the above options according to your hotel location
From Suzhou to Shanghai
Option 1: G7119 Depart at 17:56 from Suzhou Station and arrive at Shanghai Hongqiao Station at 18:32
Option 2: G7243 Depart at 18:02 from Suzhou Station and arrive at Shanghai Station at 18:27
Note: Plz book the train ticket in advance in case sold out, especially on weekend or public holiday
Price Per Person in US Dollars