Day 1
Place&Transport: Wuxi
Today's Activities: Jichang Garden, Huishan Ancient Town
Accommondation: N/A
Meal: N/A
In the morning, our local Wuxi tour guide will pick you up at your hotel lobby in Wuxi or Wuxi train station, you will find a welcome signage "Wuxi Private Tour". And you tour in Wuxi start.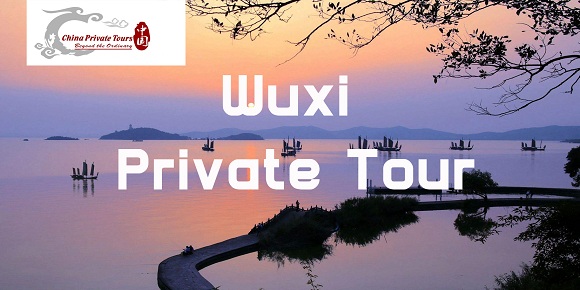 Our Wuxi Pick Up Sign "Wuxi Private Tour"
Firstly, drive you to Jichang Garden. Jichang Garden, located on the east foot of Huishan Mountain, within Xihui Park area in Wuxi. It used "borrow scenery", "piling up rocks", "managing waters" such skills masterfully fully and set the garden apart from most other gardens in eastern China. It is regarded as one of representative classical Chinese gardens in the southern China because of the simple and serene mountainous atmosphere created with ingenious gardening techniques of rockery and water layout and the superb design of view borrowing. And the reflections of hills and pagodas can be clearly seen in the pool with glistening light of waves. It is a classic example of view-borrowing gardening design.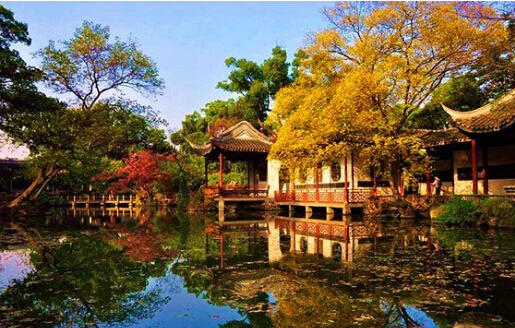 Lunch will be arranged at a local Chinese restaurant, our tour guide will give you good recommendations on spot, feel free to tell your requirement.
In the afternoon, head for Huishan Ancient Town. Huishan Ancient town's rich cultural heritage, a tributary of the the Grande Canale Huishan direct hinterland town creek. On both sides of historic buildings, gathering of talents. Its unique geographical location, beautiful natural environment, ancient ancestral temple dense group distribution features, Wuxi old neighborhood style preserve intact only blocks. Beijing Hangzhou the Grande Canale close to its north flow through. Huishan ancient town, the club industry accounted for a certain number, the sundries hall, play goods hall, stone hall, salt hall, the building industry guild, Wuyuan hall which are the highlights of Huishan ancient town.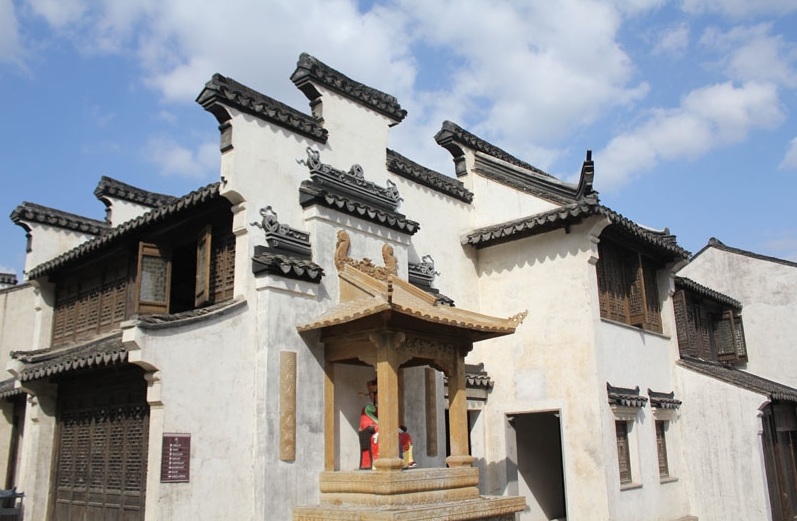 After the tour of Huishan Ancient Town, drive you back to your hotel in Wuxi downtown.
Day 2
Place&Transport: Wuxi
Today's Activities: Lingshan Buddha, Turtle Head Island
Accommondation: N/A
Meal: N/A
In the morning, after breakfast in your hotel, our tour guide will meet you at your hotel lobby on time and you will be transferred to Lingshan Buddha (around 1 hour driving for one way).
Lingshan Buddha, is the famous site features one of the largest and most representative collections of Buddhism architecture and art in China. To demonstrate the profoundness of the Buddhist culture and its ever-lasting charm, stone and other solid materials were the mainly building material; large stela, long-span beam-column and high vault were widely utilized. At the same time, traditional Chinese handcrafts like stone carving and painting were successfully merged into and showed in details.
Highlights: the Lingshan Grand Buddha, an 88-meter-high bronze statue of Sakyamuni in the open air, 17 meters higher than the Grand Buddha at Leshan. Moreover, walking into the palace, Dongyang woodcarving, Dunhuang murals, Yangzhou lacquer wares, cloisonne Sumeru lamps, Shoushan stone carvings, Jingdezhen blue and white color bucket cylinder and other traditional art treasures make you dizzying. The entire art work is quite amazing, at the feet of the Grand Buddha, you can feel the loftiness and solemnity of Buddhism.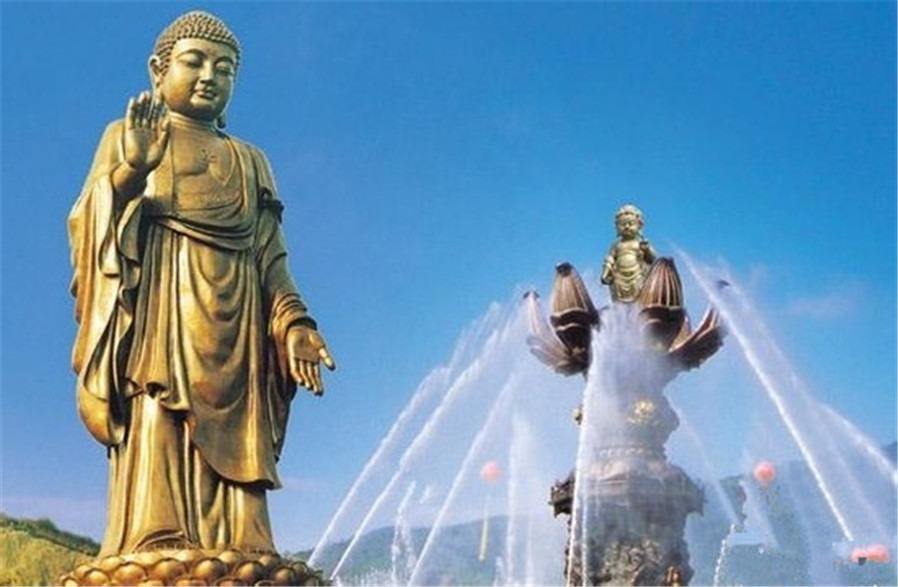 Then move on to Turtle Head Park. The Turtle Head Park is a peninsula, of which Taiho Lake surrounds three parts. The style of the park is as the head of a turtle, hence the name. The Turtle's Park is located in the most beautiful area of Taihu Lake, it is the top scene of Taihu Lake. Green hills and clean water blending into the perfect natural appearance like a picture.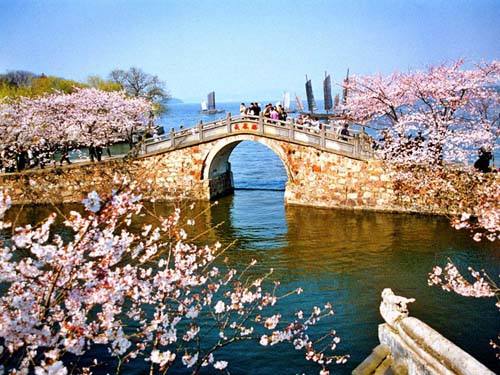 After sightseeing, drive you back to your hotel in Wuxi downtown or Wuxi train station and your tour in Wuxi come to the ends. Wish you enjoy your trip with us!
Price Per Person in US Dollars