Summary
China Culinary Culture
Chinese culinary culture is an indispensable aspect of Chinese life. As Confucius said: "food is the very first necessity of man". Not to mention that, in China, it's around the lunch table that business takes place. Chinese cuisine is an important part of Chinese culture, which includes cuisine originating from the diverse regions of China, as well as from Chinese people in other parts of the world. Because of the Chinese diaspora and historical power of the country, Chinese cuisine has influenced many other cuisines in Asia, with modifications made to cater to local palates. Chinese food staples such as rice, soy sauce, noodles, tea and tofu; and utensils such as chopstickes and the wok can now be found in all over the world.
Chinese people pay great attention to the color, smell, taste and the shape of food, and taste is regarded as the soul of Chinese food. Chinese people use many seasonings to give a richer taste experience. The 5 key flaors of Chinese food are salty, spicy, sour, sweet and bitter, which emphasize "he" harmony of five flavors in Chinese. According to traditional Chinese medicine, the harmony of the five flavors can not only improve taste enjoyment, but also have the function of achieving balance to promote health, as well as treating diseases and aiding recovery from injury.
Chinese Culinary Culture---Chopsticks
Have you ever wondered why the Chinese use chopsticks to eat? Probably yes, since not all Westerners are able to easily handle chopsticks. Wouldn't it be better to use silverware? Although the Chinese now use silverware at times, it's unthinkable that they'd abandon using chopsticks.
Chopsticks in China has very long history. In times of famine, the Chinese usually shared food by using large bowls and thanks to the chopsticks, no one could be a glutton and take bigger portions than the others. Chopsticks were also easily replaced, since all you had to do was break off a few twigs from a tree and it was done. Lastly, it is said that Confucius was a vegetarian and that knives reminded him of the slaughter of animals, so he preferred the use of chopsticks.
Tour Itinerary
Place&Transport: Suzhou
Today's Activities: Home Cooking Class
Accommondation: N/A
Meal: L/D
In the morning/afternoon, our tour guide will pick you up at Suzhou train station or your hotel in Suzhou downtown, you will find a welcome signage "Suzhou Private Tour". And your Suzhou tour start as below: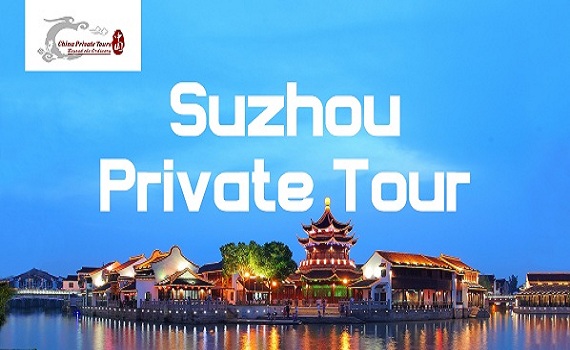 Our Suzhou Pick Up Sign "Suzhou Private Tour"
Your first destination is wonderful Manic Wet Market in Suzhou, Loumen Market or Xi Er Lu Market. The best markets in Suzhou are still near the corners of the wall where the customs gates continue to guard the entrances. As you approach the Wet Market you will begin to see farmers who came in from the outlying areas on their three wheelers loaded with the long beans, yams or cabbage, depending on the season, spilling our of boxes on the back. All kinds of food are showed here. The market is two blockes big with huge quantities of every product, here you can find ceramics, pots and pans, all types of kitchen tools and machines as well as the food to be put into them.
They sell 'em by the box but are happy to accept your retail business also.
Later, drive you to the local family where you can learn how to cook Chinese dishes. With the guidance of hostess, you begin preparing freshly, locally sourced ingredients for Chinese dishes. You can prepare ingredients according to ancient recipes passed down through generations; possible dishes include sweet and sour spareribs; aromatic Yangzhou fried rice with barbecue pork; Sweet and Sour pork, steamed fish and some home-style soup, like tomato and egg soup. If you are a Vegan, no need worry, the hostess can teach you cook vegetables or other vegetarian dishes. (If you prefer make Chinese Dim Sum or noodles, please feel free to let your tour guide know it, the tour can be customized based on your requirement)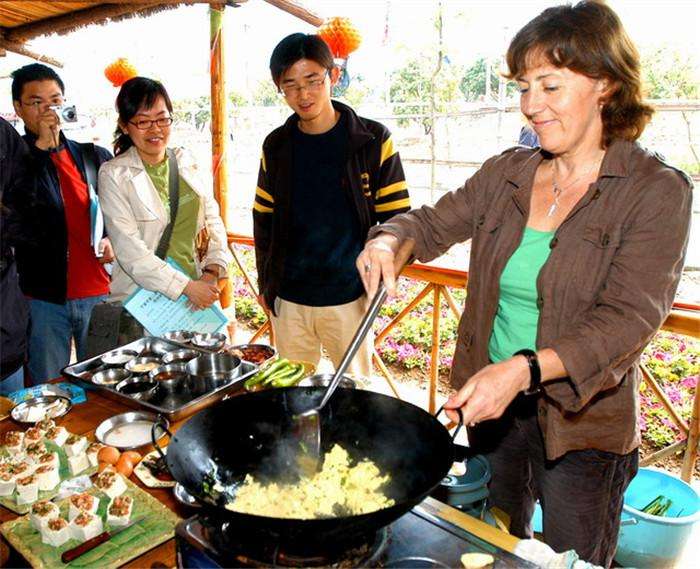 Then you can enjoy your delicious dishes for your lunch/dinner with Chopsticks after finished cook, our tour guide will teach you how to use it.
After lunch/dinner, visit the local family's house and have a nice talk with them to get insight to the local culture and lifestyle of Suzhou. Then your Suzhou tour ends, drive you back to your hotel or Suzhou train station.
Price Per Person in US Dollars