Tour Itinerary
Place&Transport: Suzhou
Today's Activities:
Accommondation: N/A
Meal: N/A
In the morning, our local Suzhou tour guide will pick you up at your hotel lobby in Suzhou downtown or Suzhou train station, you will find a welcome signage "Suzhou Private Tour". And drive you to Guangfu ancient town directly (around 40 minutes for one way).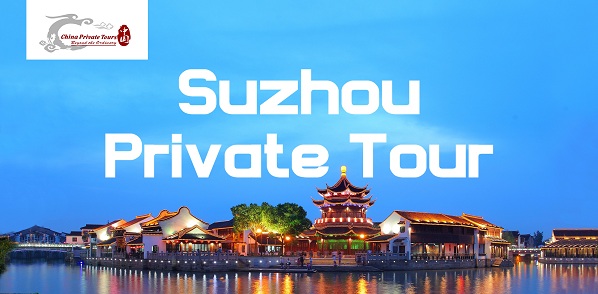 Our Pick Up Sign "Suzhou Private Tour"
First, you will visit Guangfu Ancient Town. Guangfu is a famous historical and cultural ancient town with a history of over 2,500 years. Most of its famous tourist destinations are with long history and are famous resorts in the ancient time. It is a peninsular located on the bank of Taihu Lake and there are ranges of verdant hills surrounding the town. Guangfu Temple and Guangfu Pagoda are the highlights of the town. Known as "the land of plenty", Guangfu Ancient Town is also a traditional craft township and one of the birthplaces of the Suzhou embroidery.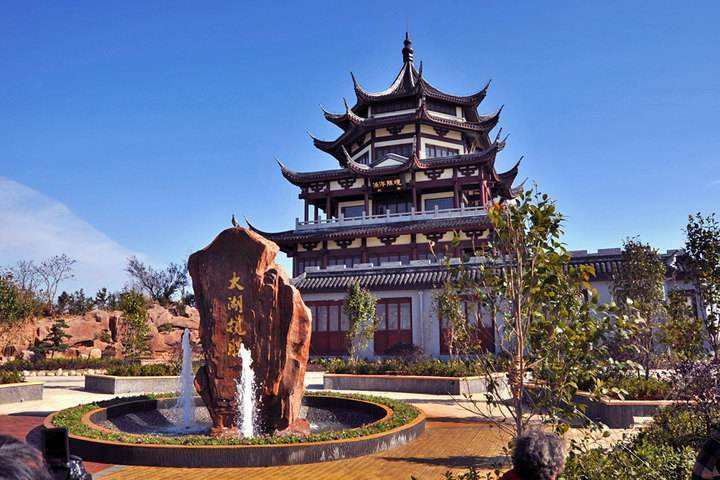 Highlights
Guangfu Temple is located on top of Guishan Hill behind the temple. This pavilion style pagoda is constructed of bricks and timber. It was first built in 503, the palaces in the temple are splendid, there are moreover, tower, and pond integrating with the strangely shaped stone, which make the temple attractive and wonderful. It is pleasurable to view the surrounding charming scenery from the top.
Guangfu Pagoda: Guangfu Pagoda is also called as Buddhist shrine. Locate on the top of Guifengshan Mountain; it has a history of more than 1,400 years. It is alongside with the lake and mountain, just like a traditional Chinese painting. Climbing the Pagoda, you will see the green mountains beyond mountains, embodying the view of lake, like in the heaven.
Then you will take a boat in the town. The boat is as huge as a four or five storied building. When eating in the boat, you can enjoy a beautiful view as the boat floats on the lake and taste flavored "boat dishes", the delight from which is hard to get from restaurants in the city.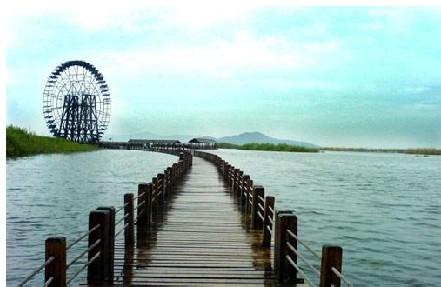 Taihu Lake Boat Dishes are so popular especially the fresh. Therefore, eating fresh fishes and shrimps is absolutely a must-do. The dishes on the boat are cooked in a traditional way, which has the history of over thousands of years. The way of cook can keep authentic sauce and taste of dishes, which are fresh and delicious, bringing an opportunity for you to feast on delicacies.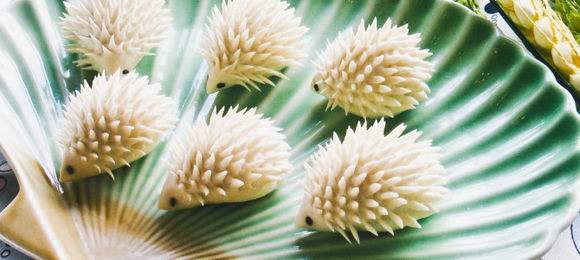 After the boat ride, free on your own to walk around the Taihu Lake for a while until our tour guide and driver take you back to your hotel in Suzhou or Suzhou train station and your tour ends.
Price Per Person in US Dollars