Tour Itinerary
Place&Transport: Suzhou
Today's Activities: Loumen Wet Market, Shantang Street, Pishi Street Bird and Flower Market, Suzhou No.1 Silk Mill
Accommondation: N/A
Meal: N/A
In addition to its natural beauty, Suzhou boasts a number of excellent local products, ranging from snacks to exquisite handcrafts. A fan, a piece of embroidery or a box of local snacks will be not only an excellent souvenir of your journey but the best gift to take home to your friends and relatives.
Shopping at Suzhou is not only enjoy the materials, but also to receive a kind of taste and culture. The rivers and lakes at the south of the Yangtze River bring intelligence to the Suzhou people, which make them produce particularly delicate goods.
There is no need to visit a large number of shops in search of the best local products, because most of the larger shops have been in business for many years and offer high quality goods. Just follow your tour guide, enjoy your shopping day tour in Suzhou, will give you a feeling of leisure.
In the morning, our Suzhou local tour guide will pick you up at your hotel lobby in Suzhou downtown or Suzhou train station, you will find a welcome signage "Suzhou Private Tour". And your Suzhou shopping and market tour start.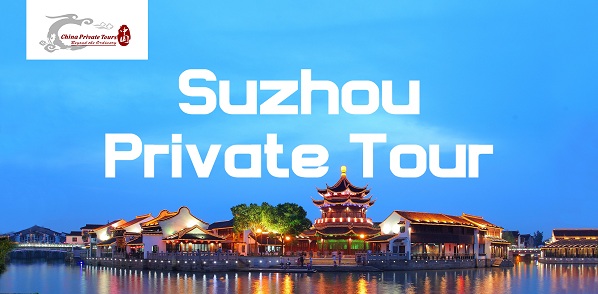 Our Suzhou Pick Up Sign "Suzhou Private Tour"
Your first destination is Loumen Wet Market. As you approach the area you will begin to see farmers who came in from the outlying areas on their three wheelers loaded with the long beans, yams or cabbage, depending on the season, spilling out of boxes on the back. In the Loumen Wet Market, you can find ceramics, pots and pans, all types of kitchen tools and machines as well as the food to be put into them. The market is two blocks big with huge quantities of every product. They sell 'em by the box but are happy to accept your retail business also. There is a hundred types of pickle vegetables, dripping golden brown duck hanging by their neck freshly extracted from the cookers. For the time being the Wet Market scene in Suzhou is all still very much "old China"and is very much alive.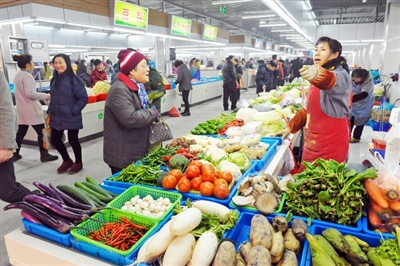 Next visit Shantang Street. Shantang Street, is very popular place with tourists. From Changmen Gate in the downtown, ends at scenic Tiger Hill. It extends about 2.2 miles (seven li), hence the name "Seven-Li Shantang". The east part of Shantang Street is built up with houses and shops; while the west part, from the Tiger Hill, is natural landscape. There are many specialty shops selling featured souvenirs like wood engravings, stones carvings and embroideries.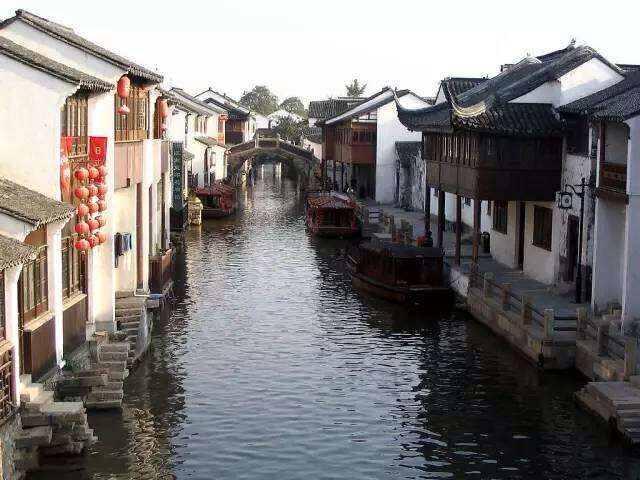 After lunch, you head to Pishi Street Bird and Flower Market. The Pishi Jie bird and flower market is the largest and best-known open-air market of its kind in the greater Suzhou area. It is the place to go to buy potted plants, seeds, flowers and also has a wide range of other types of vendors, like those selling.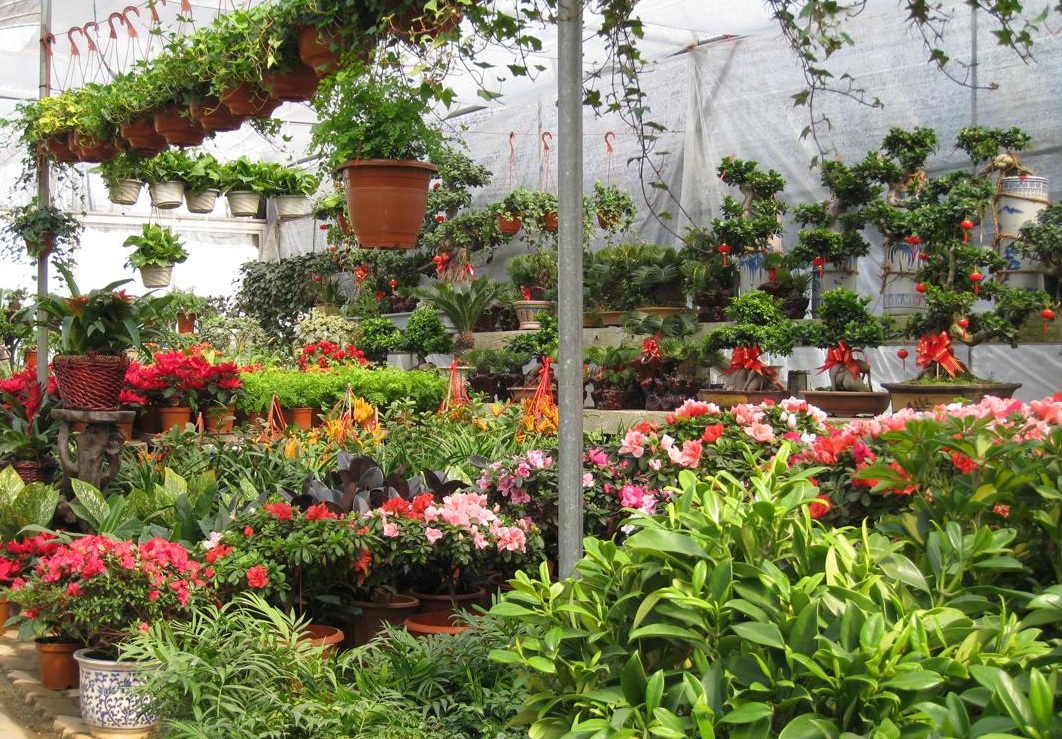 Your final stop is Suzhou No.1 Silk Mill. Suzhou Silk Factory or Suzhou No. 1 Silk Mill is a near 100-year old state-owned factory in Suzhou, the city of silk in China. Visit this ancient plan to see closely the real tiny silkworms & silk cocoons, the process of silkworm breeding, cocoon selecting, silk reeling, silk weaving, etc. and appreciate abundant types of silk scarves, garments, quilts and other items to know deeper about silk history and culture in Suzhou, China. You can testify that these quilts are light as a feather and very warm and buy one if you like it.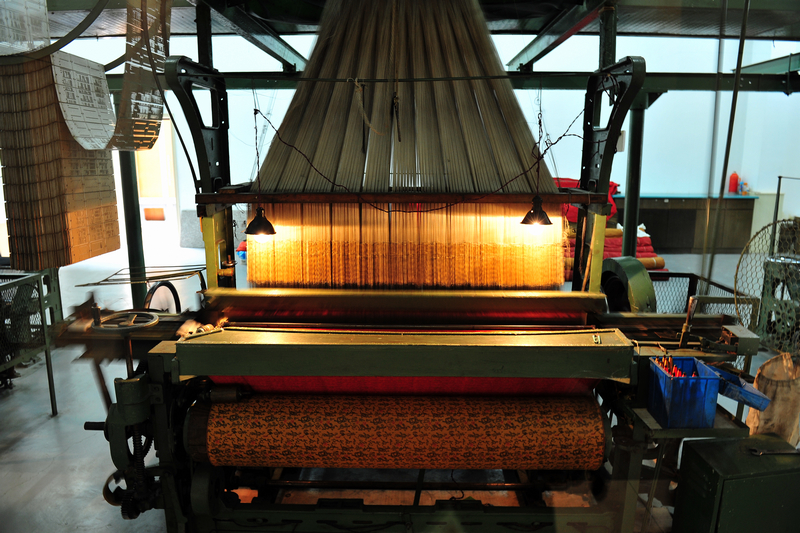 After the tour ends, your guide will take you back to your hotel in Suzhou or Suzhou train station.
There are some useful tips for you to puchase train ticket between Suzhou and Shanghai:
From Shanghai to Suzhou:
Option 1: G7104 Shanghai Hongqiao Station to Suzhou Station: Depart at 08:54AM and arrive at 09:30AM
Option 2: G7006 Shanghai Station to Suzhou Station: Depart at 09:00AM and arrive at 09:25AM
Please choose one of the above options according to your hotel location
From Suzhou to Shanghai
Option 1: G7119 Depart at 17:56 from Suzhou Station and arrive at Shanghai Hongqiao Station at 18:32
Option 2: G7243 Depart at 18:02 from Suzhou Station and arrive at Shanghai Station at 18:27
Price Per Person in US Dollars