Day 1 Suzhou
Place&Transport: Suzhou
Today's Activities: The Master of Nest Garden, Tiger Hill, Panmen Garde, Pingjiang Historic Street, Suzhou No.1 Silk Factory
Accommondation: N/A
Meal: N/A
In the morning, our local Suzhou tour guide will pick you up at your hotel in Suzhou or Suzhou train station, you will find a welcome signage "Suzhou Private Tour". And you tour start.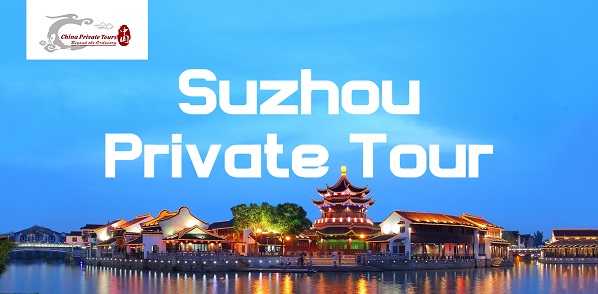 Our Suzhou Pick Up Sign "Suzhou Private Tour"
Your first destination is The Master of Nets Garden, which is the smallest of the Suzhou residential gardens, yet it is the most impressive because of its use of space which creates the illusion of an area that is much greater than its actual size. The garden is divided into three sections: a residential section, the central main garden and an inner garden. This12th century gem (later refurbished in the 18th century) and UNESCO World Heritage Site boasts an impressive garden and nightly Kunqu opera performances, but it's best known for its architectural splendor. The garden is especially fancied by overseas visitors and is praised as the most ornate and intact private gardens in Suzhou.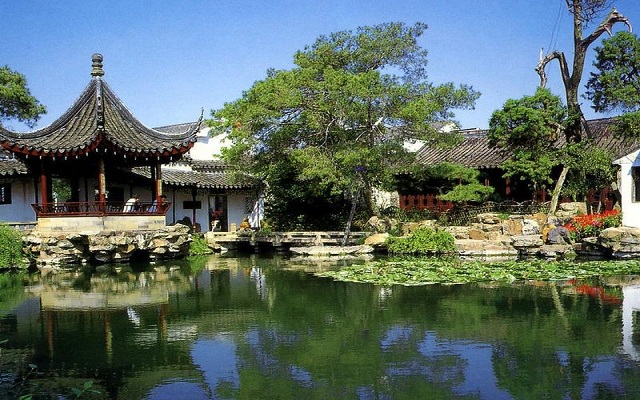 Next to Tiger Hill is also famous as Surging Sea Hill because of its natural beauty. The hill extends over an area of 1.4 hectares (3.5 acres) and is 36 meters (118 feet) in height. Though small in size, Tiger Hill is provided with a great many gorgeous scenes, historical sites, numerous towering ancient trees, and a Tiger Hill Pagoda on the top of the hill. You will find lots of historical sites some of which can be traced back over 2500 years to the founding of Suzhou. The Tiger Hill has been known as No. 1 Sight of Suzhou. It is a must for tourists. The great Song literary man Su Dongpo said, "It would be a pity if you had been to Suzhou but didn't get to visit the Tiger Hill." As a showcase of Suzhou and one of the first ten exemplary civilized tourist attractions of China.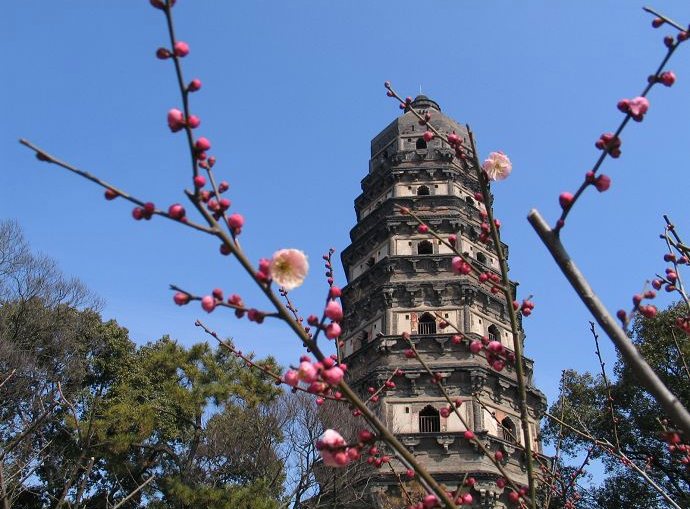 Then move on to Panmen Gate. Panmen Gate stands at the southwestern corner of the ancient city of Suzhou. With a history of 2,500 years, this city gate is the most completely preserved part of the ruins of the ancient city of Suzhou. Panmen Gate is part of the ancient city wall built in 514 BCE that surrounded and protected Suzhou. Panmen Gate was the only entrance to the wall that surrounded ancient Suzhou. Panmen Gate is also known in China for its architecture and famous for its complex of both land and water city gates that many times, people directly refer to it as the "Land and Water Gate".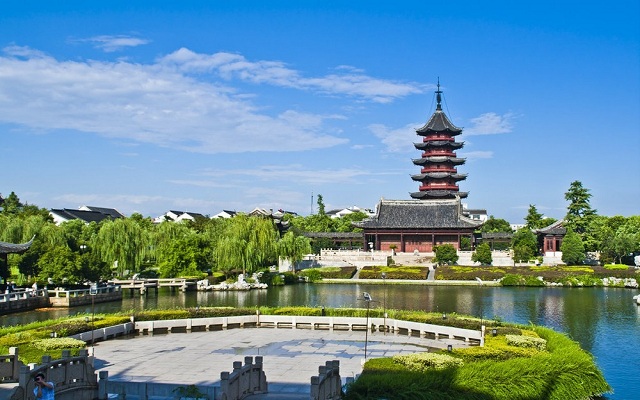 For an authentic taste of city life in old Suzhou, a stroll down Pingjiang Historic Street, which is a great way to get acquainted with the local vibe. Quiet, leafy and slow-paced, the street is lined with old Chinese houses as well as restaurants and teahouses serving traditional foods and drinks. What's more, there are a variety of upscale cafes catering to the chic crowd at each corner. You can taste a few traditional Chinese snacks while your guide tells you more about the history of the street.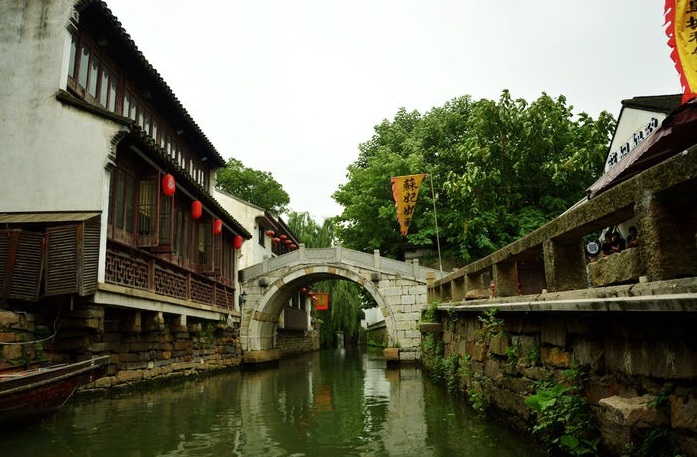 The last stop is Suzhou No. 1 Silk Mill, it has a long and rich history of silk culture, including mulberry tree and silk worm cultivation and turning raw silk into beautiful fabric. Suzhou's climate and soil are perfect for silk production, and the city has been a center of China's silk trade for many centuries. The Suzhou No. 1 Silk Mill has been a proud steward of this heritage for over 80 years. It's more like a museum which shows you how the silk is made from cocoons from the beginning and the whole silk process. Not to be missed.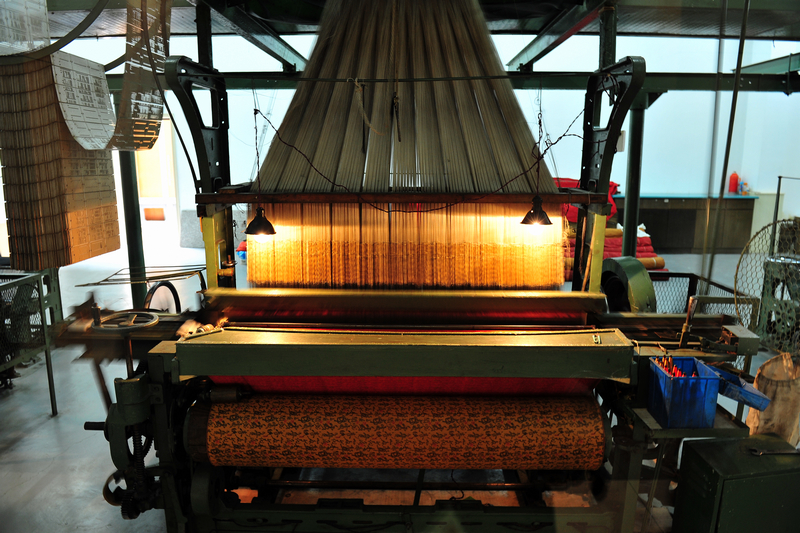 Drive you to your hotel in Suzhou and the rest of the day is free your own.
Day 2 Suzhou to Hangzhou by High Speed Train
Place&Transport: Suzhou to Hangzhou by train
Today's Activities: Boat Cruise on West Lake, Fish Viewing at Flower Park, Lingyin Temple, Meijiawu Tea Plantation, Hangzhou Qianjiang CBD
Accommondation: N/A
Meal: N/A
Upon arrival in Hangzhou, our local Hangzhou tour guide will pick you up at the exit of train station with a welcome signage "Hangzhou Private Tour". And your Hangzhou tour start. (By the way, we also provide private transfer service from your hotel in Suzhou to Suzhou train station, if you need, we can arrange it for you as well.)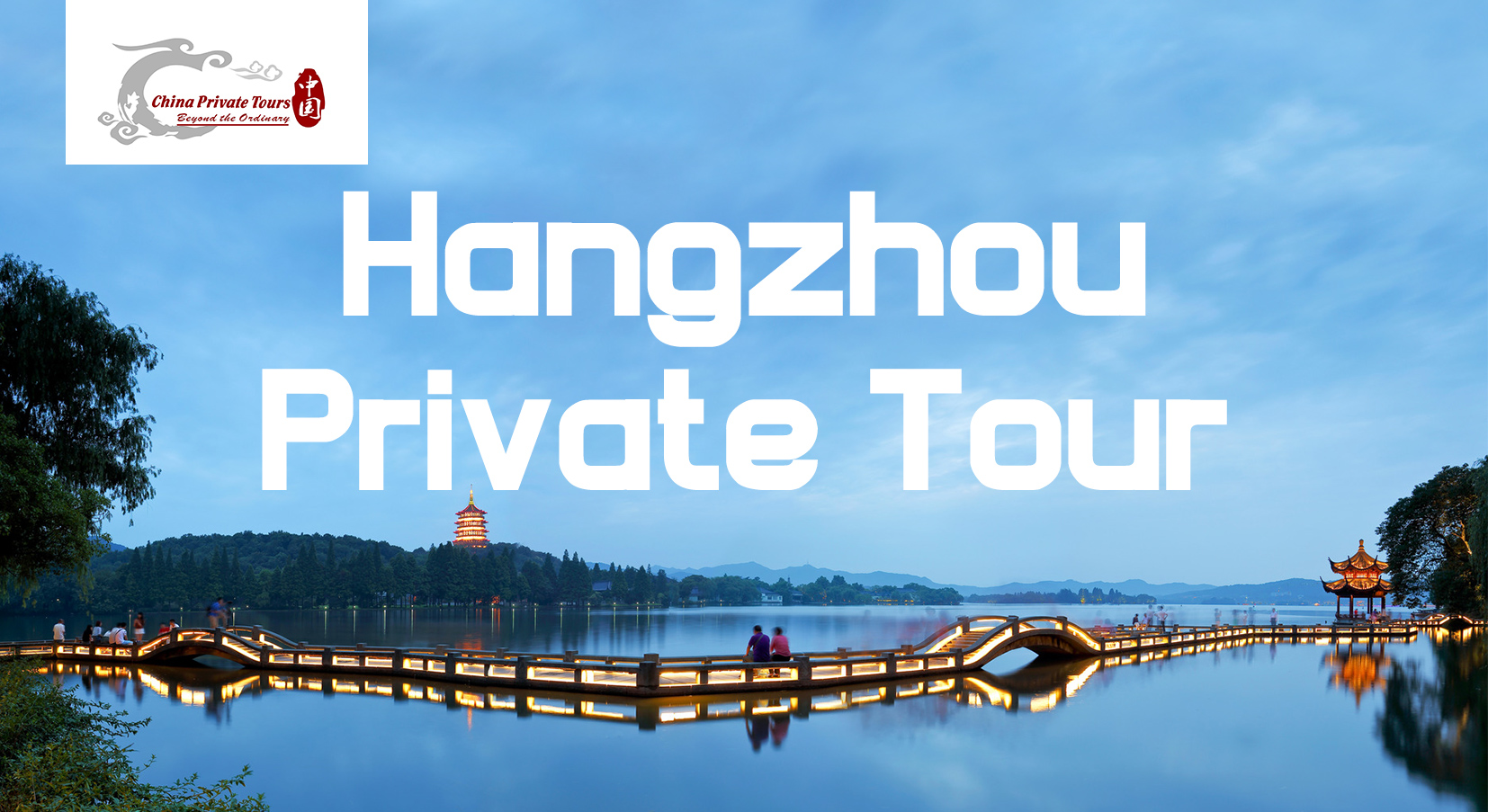 Our Hangzhou Pick Up Sign" Hangzhou Private Tour"
First, take a Boat Cruise on the Westlake. West Lake has an area of 5.6 square kilometers (2.2 square miles) and is the symbol of Hangzhou which lies on its banks and is a place of tranquility. On the boat you can see one of the Ten Best Views of West Lake--Three Pools Mirroring the Moon. The occasional pagoda and Chinese-style arched bridges add atmosphere to the tree-lined walkways, verdant islands and hills make West Lake a very special part of any China experience.
After that, visit the Fish Viewing at the Flower Park (Huagang Park). This spot is located at the southern end of Su Causeway. A clean stream flows from Huajia Hill to join West Lake here, and many flowers grow where the fresh water flows in, so it called "Flowery Harbor". This area now has been made into a 22 hectare (54 acre) park with many varieties of trees and flowers, featuring a peony garden which blooms in April and a goldfish pond which is the famous site for viewing fish.
Later, drive to Lingyin Temple, it is one of the ten most famous ancientBuddhist temples in China. It also houses various Buddhist literature and treasures situated in front of the Temple, and is famous for its more than 470 stone carvings of Buddhist figures, which dated from the 10th to 14th centuries.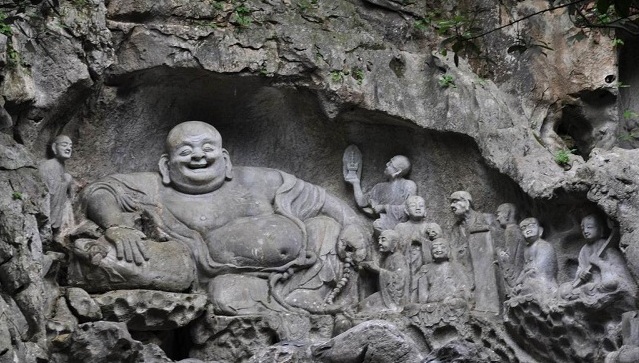 After lunch, move to the Meijiawu Tea Plantation: Drogon Well Tea, also known as Longjing tea, is a variety of roasted green tea from Hangzhou, Zhejiang Province, China where it is produced mostly by hand and has been renowned for its high quality, earning the China Famous Tea title. Meijiawu Tea village is seated at the hinterland of West Lake Park and it boasts the most important Dragon tea production basis. Here you are in an original natural environment, just relax your feelings and enjoy the special tea culture, taste the fragrant tea while appreciating the beautiful village scenery. And our guide or Tea Farmer will show you how to pick the leaves, how to fry the leaves and how to drink the best tea in China.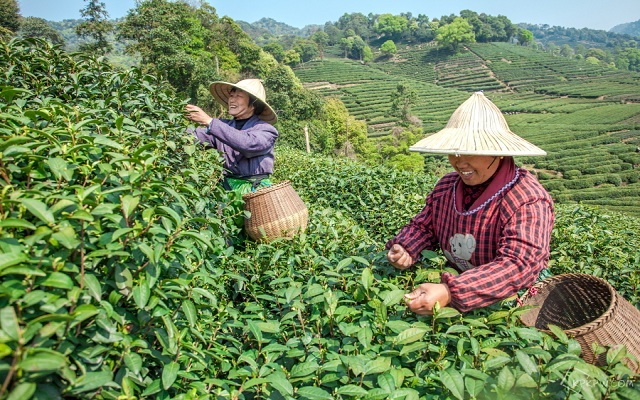 After tea testing, move to Hangzhou Qianjiang CBD, located in the southeast side of downtown Hangzhou, next to the Qiantang River. It is 4.5 km away from the West Lake Scenic Spot. The central area of the Hangzhou CBD (total area 3.29 km2) will serve as Hangzhou's future business, political and cultural center. Overall development plans include 650m2 of Grade-A offices, hotels, shopping malls and luxury residences. This place will give you a different impression about Hangzhou and show you the future of Hangzhou.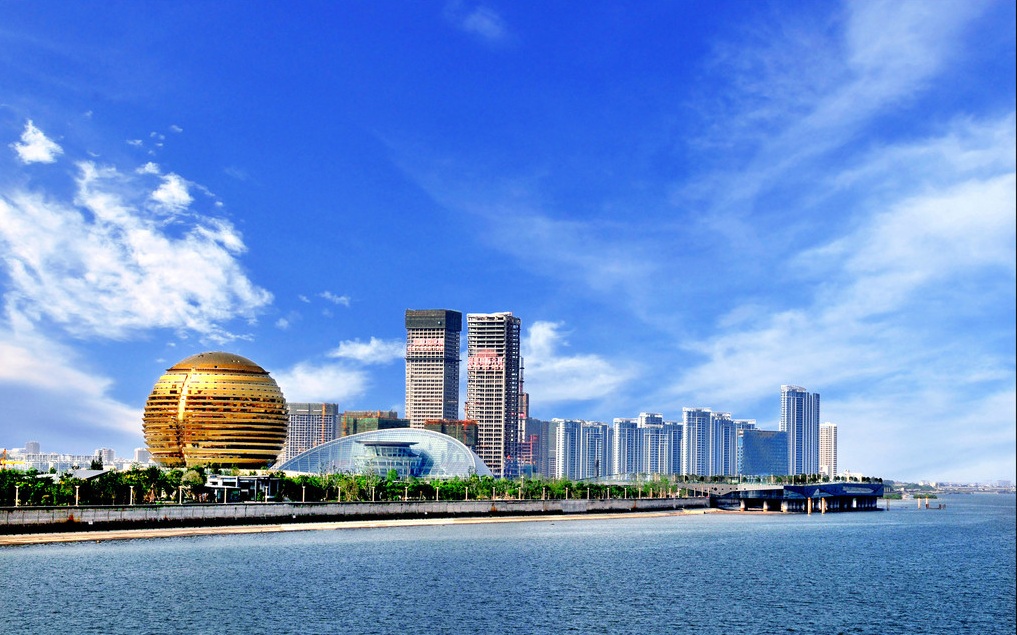 After the tour, our tour guide and driver will drive you back to your hotel in Hangzhou or the Hangzhou train station and your tour ends.
There are some useful tips for you to puchase train ticket:
From Suzhou to Hangzhou
Optional: G7581 Suzhou Station to Hangzhou East Station: Depart at 08:25AM and arrive at 09:54AM
From Suzhou to Hangzhou
Optional: G7584 Depart at 17:55 from Hangzhou East Station and arrive at Suzhou Station at 19:53
Price Per Person in US Dollars