Tour Itinerary
Place&Transport: Suzhou
Today's Activities: Lingering Garden, Suzhou No.1 Silk Factory, Pingjiang Road, Tiger Hill, Master of Nets Garden & Music Show
Accommondation: N/A
Meal: N/A
In the morning, you will be picked up by your tour guide at your Suzhou hotel or Suzhou train station with a welcome signage "Suzhou Private Tour". And your Suzhou day trip start as below: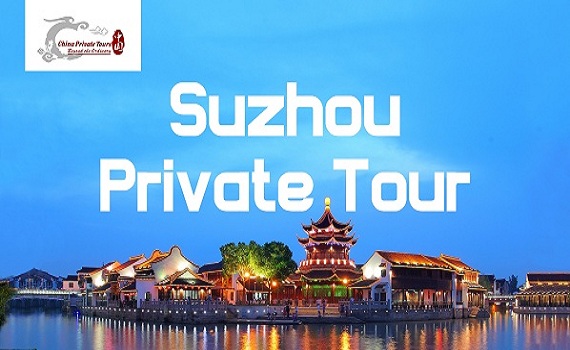 Our Suzhou Pick Up Sign "Suzhou Private Tour"
Your first destination is Lingerng Garden. Lingering Garden is located the southern city of Suzhou Chang outside. It is a famous tourist scenic spot, is the world cultural heritage. It is with the humble administrator's garden, the Summer Summer Resort Palace, Chengde summer Resort are called China's four big gardens. Landscape architectural space processing is very exquisite, using a variety of artistic techniques, built a unique space system, becoming one of the world civilization examples of architectural space art processing.The garden of the space 23300 square meters, the main style of Qing dynasty style. Lingering Garden looks concise and rich forest of. Building looks a lot, but does not lose the feeling of quiet.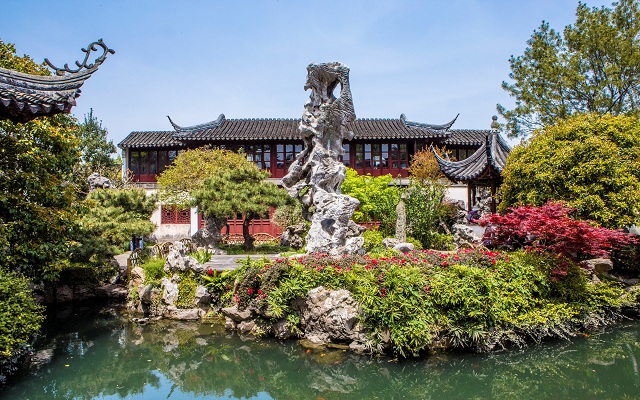 Later, you'll visit Suzhou No.1 Silk Factory. Suzhou has a long and rich history of silk culture, including mulberry tree and silk worm cultivation and turing raw silk into beautiful fabric. Suzhou'climate and soil are perfect for silk production, and the city has been a center of China's silk trade for many centuries. The Suzhou No.1 Silk Mill has been a proud steward of this heritage for more than 800 years. It's more like a museum which shows you how the silk is made from the beginning and the whole silk process. Not to be missed.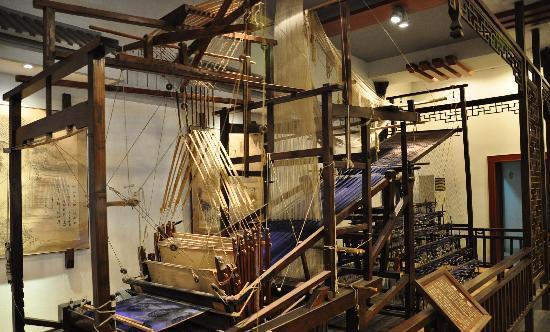 For an authentic taste of city life in old Suzhou, a troll down Pingjiang Historic Street, which is a great way to get acquainted with the local vibe. Quiet, leafy and slow-paced. Pingjiang Rode is lined with old Chinese houses as well as restaurants and teahouses serving traditional foods and drinks. What's more, there are a variety of upscale cafes catering to the chic crowd at each corner. You can taste a few traditional Chinese snacks while your guide tells you more about the history of this street.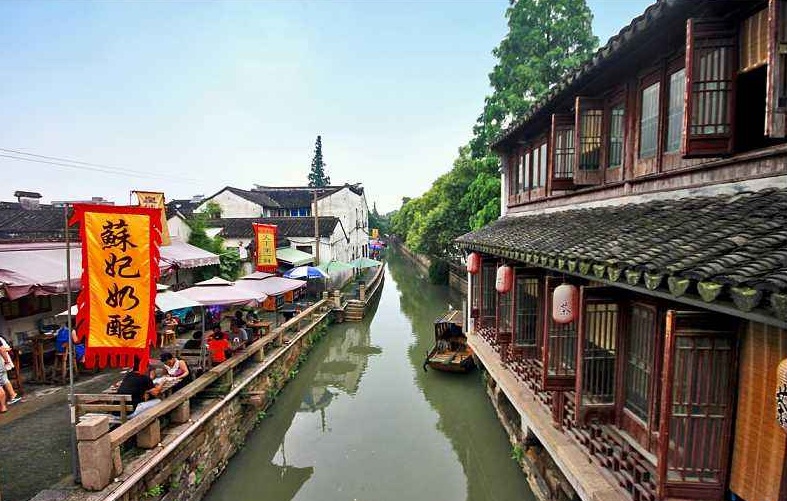 Your next stop is Tiger Hill. Tiger Hill has been known as No.1 sight of Suzhou, it's one of the first ten exemplary civilized tourist attractions of China. Tiger Hill is provided with many gorgeous scenes, historical sites, numerous towering ancient trees. Tiger Hill is also famous as Suring Sea Hill because of its natural beauty. The great Song literary man Su Dongpo saide, "It would be a pity if you had been to Suzhou but didn't get to visiti the Tiger Hill."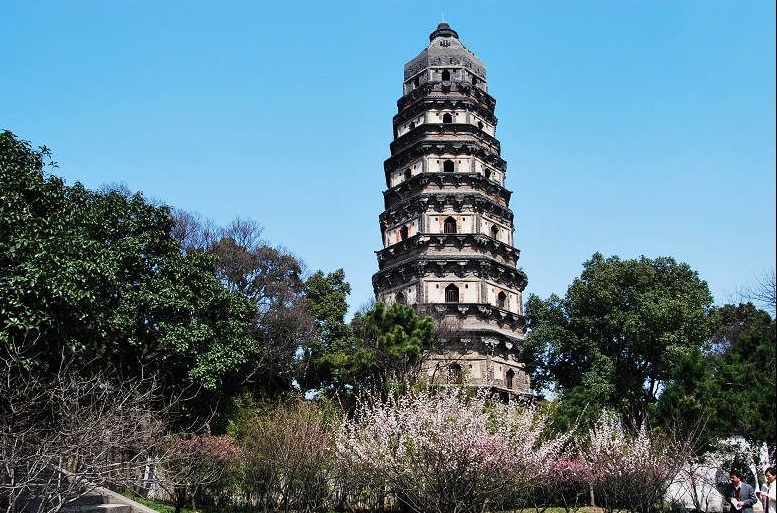 After dinner, you'll visit Master of Nets Garden that has stuning night view. This Master of Nets Garden demonstrates Chinese garden designers' adept skills for synthesizing art, nature, and architecture to create unique metaphysical masterpieces. The garden is divided into three sections: a residential section, the central main garden and an inner garden, it's especially fancied by overseas visitors and is praised as the most ornate and intact private gardens in Suzhou.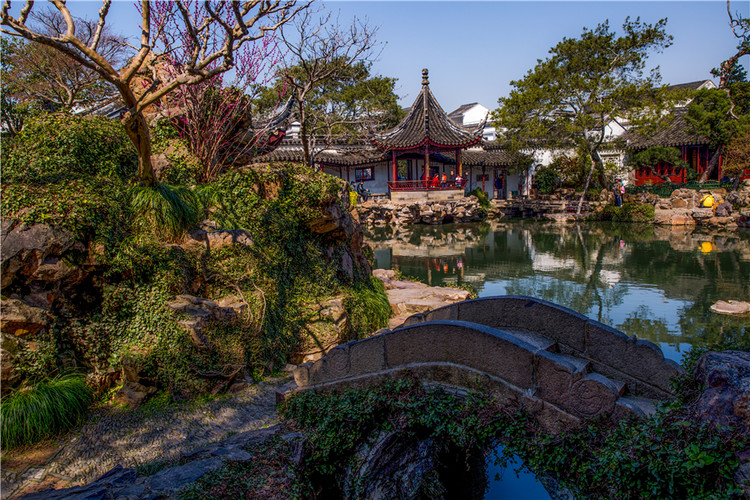 You'll also enjoy the Folk dance & Music show in this classic garden. The traditional music show is divided into eight parts: Pingtan, Kunqu Opera, Suzhou opera, Guqian, Flute Music, Zither, Jiangnan Sizhu Music From Sout, Classic Dance.. The traditional music lasts around 1 hour, here you will be greeted as the actors explain the music of the opera, the use of costumes and the classic makeup...all the essential elements will let you be amazed by Chinese opera and Suzhou unique culture.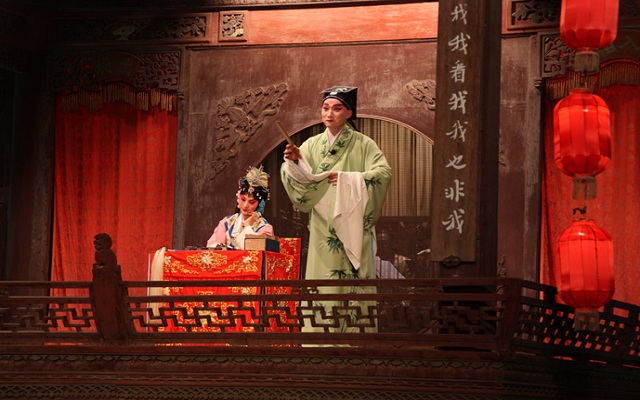 After finished the show, you will be taken back to your Suzhou hotel or Suzhou train station.
Price Per Person in US Dollars