Wuxi Transportation

Air
Wuxi has 1 airport, called Wuxi Shuofang Airport, which is an internal civil airport. Wuxi has regular flights to other
major Chinese cities. Wuxi has international flights to Hong Kong, Macao, Osaka, Taipei, and Bangkok. Wuxi has domestic flights to Beijing, Guangzhou, Shenzhen, Chengdu, Kunming, Chongqing, Dalian, Wuhan, Tianjin, Xian, Lanzhou, Changsha, Guiyang, Zhangjiajie, and Foshan.
You can take shulttle buses from Wuxi city to the Shuofang airport. The bus pick-up spot is at the Wuxi United Airliners located near the Hangyun Mansion, No.5 Yunhe West Road. The passenger transport service center of Wuxi City, located on the east side of the Wuxi railway station square, has hourly commuter buses heading for the Hongqiao airport and Pudong airport of Shanghai City every day from 6:30am till 5:30pm. The international aviation service of Yixing City, located at No. 55 Tongzhenguan Road of Yixing.
Railway
There are two main train stations, Wuxi station and Wuxi New District Station. Train become more and more popular transportation in China now, fast and clean. Chinese train numbers will give you an idea about how fast they are. The slowest trains have only numbers (like 1034), then N trains (like N342), then K trains (like K4820), then T trains (like T71), and then D trains (like D3008). G trains are the fastest. D trains and G trains (Bullet Train) are the most popular and best choices for most inter-city travel. Wuxi Central Station (Long distance bus/Train)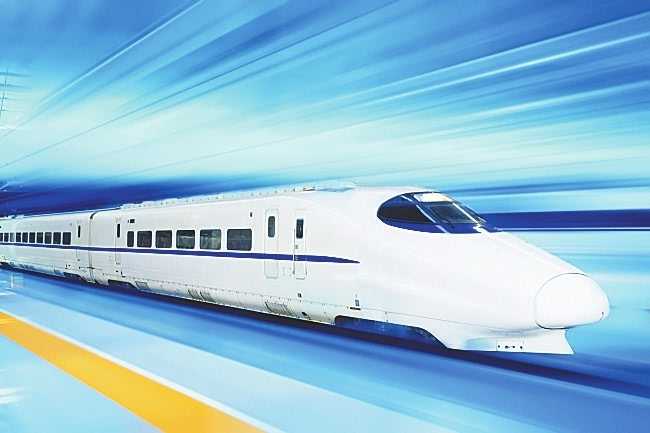 Wuxi Central Station is a large expansion of the old Wuxi train station. This one complex houses the old Wuxi train station, the Wuxi High-Speed Train Station, and most of Wuxi' s long-distance buses, which connect Wuxi City with cities and counties inside and outside the Jiangsu Province, making the traffic between Wuxi and other provinces of the country extremely smooth. The passenger transport service center of Wuxi City, located on the east side of the Wuxi railway station square, has commuter buses heading for the Hongqiao airport, Pudong airport, Changzhou City, Suzhou City, Changshu City, Zhangjiagang City, Yixing City, Huashi Town, and Zhouzhuang Town, etc. Slower long distance trains run through the Wuxi Train Station, the southernmost building. Very fast trains (G and D trains) run through the Wuxi High-Speed Train Station, the middle building. Long-distance buses (coaches) run through Wuxi Central Station, the northernmost building.
Tel: 0510-82588188
Add: No. 222 W. Xihu Rd
City Bus
The buses through the city are also convenient. Buses cost 2 RMB to ride if you pay in cash, and 1.2 RMB if you use a public transportation card. They are very safe and convenient. Howeber, these stop names in buses of Wuxi are all Chinese. Newer buses have a route map placed on the walls and ceiling which can help you determine where to get off the bus.
Taxi
The base taxi fare in Wuxi is CNY 10, and that's the price for a place within 3 km. If you need to call a taxi, dial 88008800 and tell them your location. They will send you a text message to confirm your reservation along with the taxis license plate and the taxi driver will call you up to confirm your location. Sometimes you should negotiate your price before you set off when you take taxi. Some taxis will also accept public transportation cards for payment.
Metro
The Wuxi government has planned a network of 8 metro lines. Line 1 and line 2 of the Wuxi Metro began operation in 2014, on July 1 and December 28 respectively.