Great Local Restaurants in Suzhou for food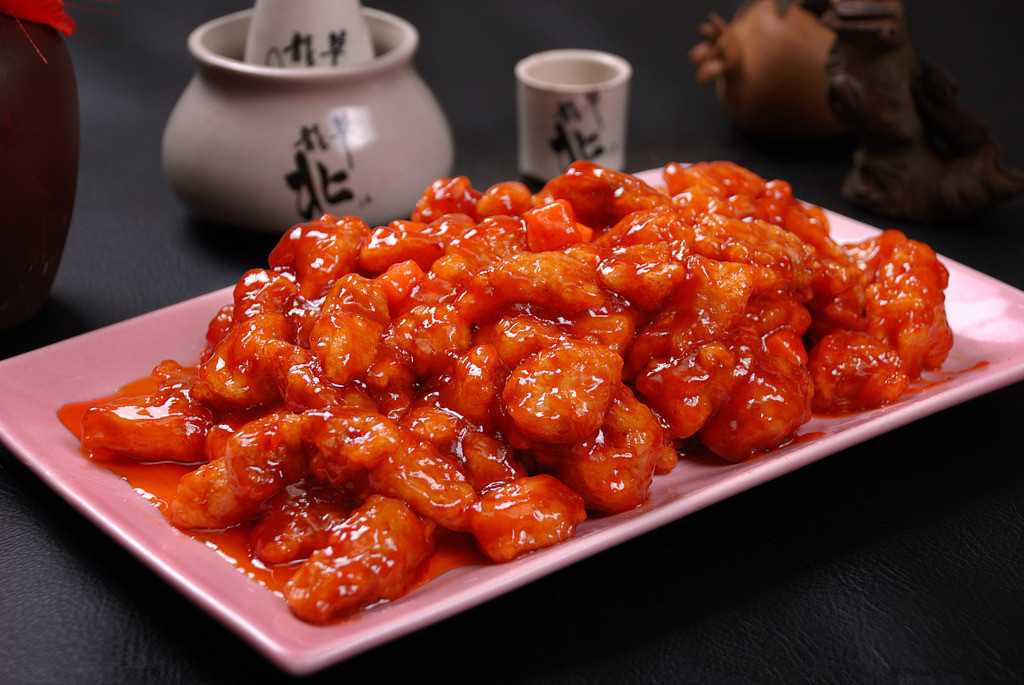 SU CUISINE, also know as Jiangsu Cuisine, is one of the subordinate of China's "Four Main Cuisines" as well as one of the eight culinary traditions of Chinese cuisine. It is derived from the native cooking styles of Jiangsu Province. Su Cuisine is famous for being sweet, soft and tasteful, as well as fine ingredients used. Suzhou cuisine involves stewing, simmering, stewing and frying, and pays special attention to the stock. It retains the original flavour of ingredients. There are 12 categories under Suzhou cuisine, including dishes, brine platters, noodles, pastries, candies, candied fruits, snacks, pastries, roasted seeds and nuts, signature dishes, pickles, and seasonings. Other characteristics include the strict selection of ingredients according to the seasons, with emphasis on the matching colour and shape of each dish and using soup to improve flavour.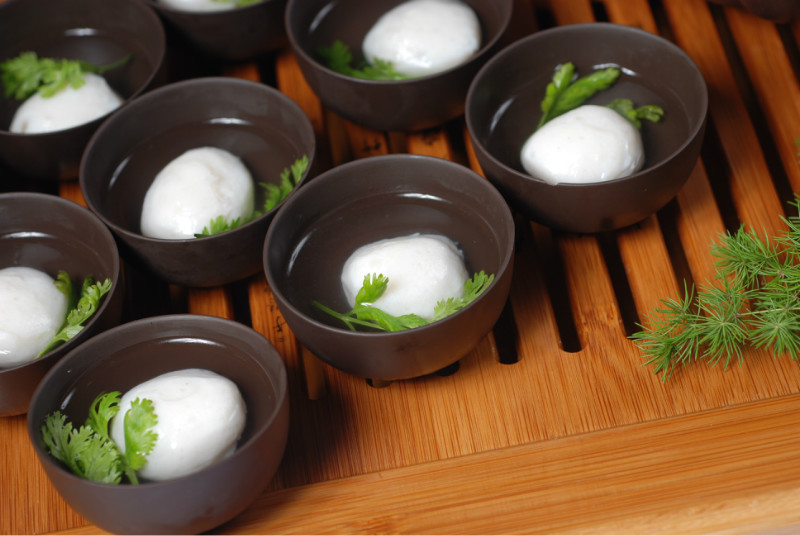 Below are some popular restaurants listed on eChinacities:
1) Deyue Lou / Songhe Lou
Two of Suzhou's oldest restaurants are really close to each other in the Guanqian walking street area and either of these 200 something year old restaurants should be the first stop in any tour of the local cuisine. Songhe Lou, the more famous of the two, is reputed to have the best Mandarin Squirrel Fish in the world. The marble and wood-paneled walls, flanked by crane statues greeting you at the door, are a good indication of the kind of meal that you're in for. It's pricey, opulent, and sure to make you feel like a real high ranking government cadre being treated during an official visit. Most of the other special dishes have enough shrimp and crab to satisfy any seafood lover.
Deyue Lou is just around the block and, unless you're well schooled in the intricacies of Chinese cuisine, virtually identical. The Mandarin Squirrel Fish is good here too, and may have a better Braised Tofu with Crab. They do have a seasonal menu that's worth asking about.
Both restaurants are only open for lunch and dinner and close in the afternoon. Reservations are a must for their Guanqian Street locations, so it might be worth trying their other locations around town if you want to avoid a crowd.
Songhe Lou Restaurant-Guanqian Branch
Add: 72 Taijian Lane, Pingjiang District, Suzhou
地址:苏州平江区太监弄72号, 松鹤楼(观前店)
Tel: 0512 67700688 / 67277006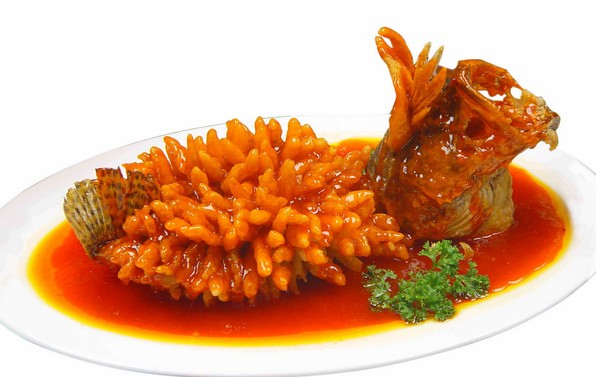 Deyue Lou (Old Branch)
Add: 43 Taijian Lane, Guanqian Walking Street, Suzhou
地址:苏州观前街, 太监弄43号, 得月楼(老楼店)
Tel: 0512 65238940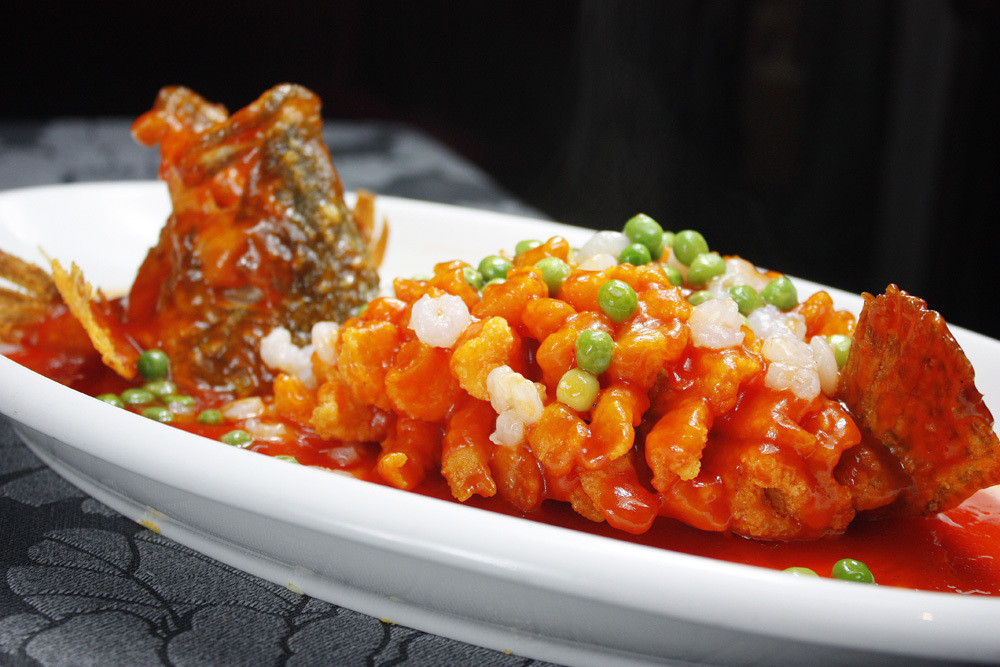 2) Zhuhongxing Noodle Shop
Just down the block from Songhe Lou is another ancient restaurant, this one catering more to the working class temple visitors of yesteryear. A simple noodle soup or a steamer full of dumplings should be ordered (and eaten) in about 15 minutes, for about 15 RMB each. Suzhounese prefer a thin, long noodle made of wheat in a pork broth, usually boiled in a massive pot. If you want to try something a little more substantial than just noodles and chives, give the Braised Rib Noodles a shot. It's a nice way to fill up quickly during a day of touring but still experience something uniquely local.
Add: 108 Gong Xiang, Pingjiang District, Suzhou (one block from the Guanqian Temple)
Tel: 0512 6770 4247
Opening hours: 6:00-22:00
3) Luzhenxing Noodle Shop
This tiny dumpling, wonton, and noodle shop is just at the corner of Shiquan St. not far from the famous Drunken Clam (look for the fake stone and wooden façade). It's right in front of a huge wet market and the meat and vegetables are as fresh as can be. The Wonton Soup is the best in town and the Xiaolongbao are one of their best sellers. The walls are adorned with black and white photos of old Suzhou and the tables are filled with the old Suzhounese who probably remember when they were taken. It's a little out of the way, but absolutely worth it.
Add: 484 Moye Lu, Canglang District, Suzhou (on the corner of Shiquan Street)
地址:苏州市沧浪区莫邪路484号(近葑门), 陆振兴
Opening hours: 5:30-19:00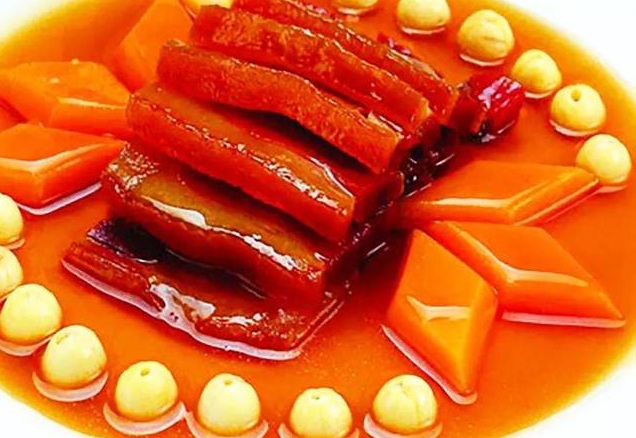 4) Hao Fu Ji View In Map
Finally, if you're looking for Suzhou food but not so interested in what was good 100 years ago, try Hao Fu Ji's Shiquan Street location. This is the most accessible and reasonably priced of the "modern" Suzhou restaurants (Fusion, the swanky Suzhou/French crossover on Pingjiang road is very expensive and not recommended by locals). According to the manager, the food uses local ingredients but brings together preparation techniques from around China as well as a few foreign seasonings, like mint and truffles. They have an interesting take on Imperial Stewed Fish Head, and the Stone-cooked Cowboy Ribs are tender and flavorful. Fans of Chinglish will also love their menu.
Add: 121 Shiquan Street, Canglang District, Suzhou
地址:苏州沧浪区十全街121号, 好福记土菜馆
Tel: 0512 65110677
Opening hours: 10:40-13:30; 17:00-21:00