Tianping Mountain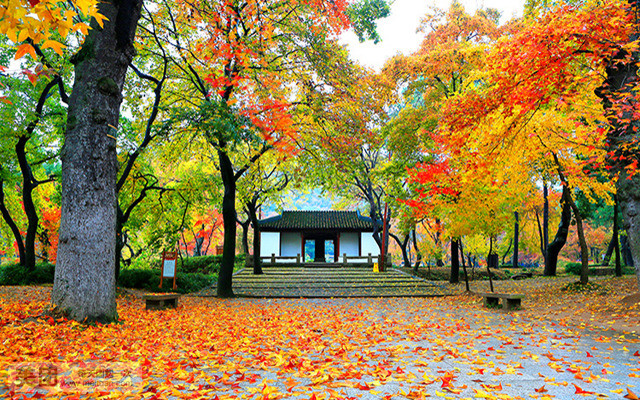 Tianping Mountain (天平山)
Brief Introduction of Tianping Mountain
Tianping Mountain, also called Baiyun Mountain, is a mountain located in south-west of Suzhou. Its elevation is about 201 meters. Tianping means "flat heaven", it gains the name because of the smooth top. The mountain is strongly related to Fan Zhongyan, who was a famous poet in Northern Song Dynasty. He is the local in Suzhou and his ancestors were buried there. And now, Fan Zhongyan Memorial was established near the mountain. Tianping Mountain is famous for its stone, spring and maple.
Main highlights of Tianping Mountain
Tianping Mountain is one of the most popurlar places to visit red maple in China, there are over 170 maple trees, some of which are over 28 meters high, they were planted during the Ming Dynasty, giving traveler an amazing charming scene in autumn. It said in the Qing Dynasty, emperpr Qianlong visited Tianping Mountain on the way of his trip to south China and made many poems praising the moutain's beauty.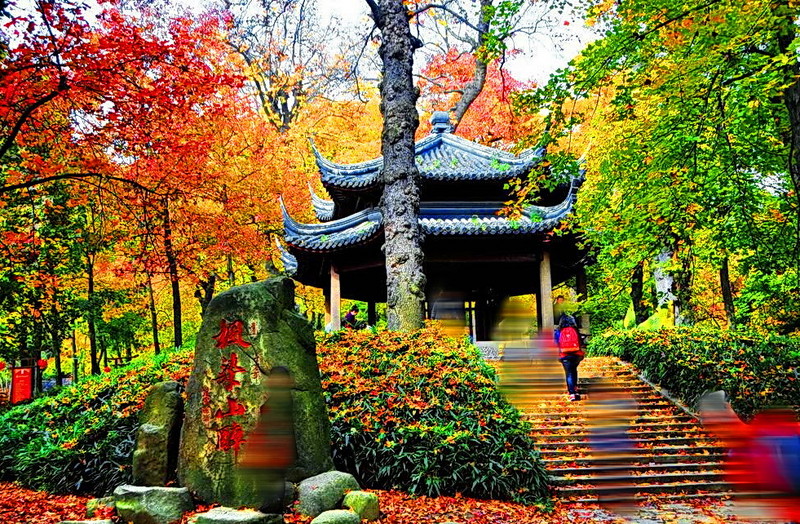 When is the best time to visit Tianping Mountain
Autumn
In Autumn, the maple leaves of Hundreds of maple trees start to turn red, offering a spectacular view of crimson, magenta maples, unusual rock formations and pure streams and springs. Have a leisure walk on Tiaiping Mountain with over 170 red maples trees. Xu Ping, an official of the Tianping Mountain Scenic Spot said that "The best period to enjoy the autumn colors is in the middle of November". It is ture, the scenery in autumn also attracts many locals in Suzhou visit here when they were free. The calm and mirror-like lake reflectes the vivid autumn colors, Colorful leaves fallen into the lake, children play on stones on the shore. How peaceful the world would be! Just come on time and enjoy the beautiful scenery.
Transportation
How to get to Tianping Moutain
Bus Routes:Take No.4 Bus
Information
Admission Fee: CNY 18 (Low season)
CNY 25 (Peak Season)
Opening Time: 08:00-17:00
Time for Visit: 4 hours