Lake Tai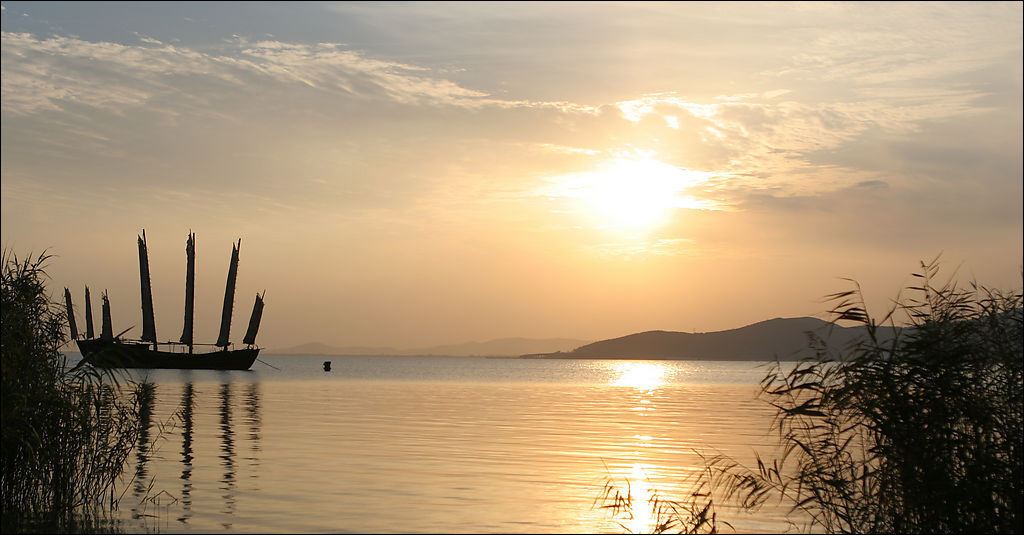 Lake Tai or Taihu Lake (Chinese: 苏州太湖)
Breif Introduction of LAKE TAI
Lake Tai or Lake Taihu located on the outskirts of Suzhou, which is a large freshwater lake in the Yangtze Delta plain in Wuxi and the third biggest freshwater lakes in all of China. The lake belongs to Jiangsu and the southern shore forms its border with Zhejiang. It covers an area of 2,250 square kilometers (869 sq mi) and an average depth of 2 meters (6.6 ft), after Poyang and Dongting. The lake houses about 90 islands, ranging in size from a few square meters to several square kilometers.
Lake Tai is linked to the renowned Grand Canal and is the origin of a number of rivers, including Suzhou Creek. TAI LAKE, modestly sequesters a selection of tiny villages, pagodas, shrines, monasteries and scenic mountains. All offer a great view which travelers, who've been herded in and out of the bustling and repetitive shopping centers, bars and gardens, often miss.
Main Highlights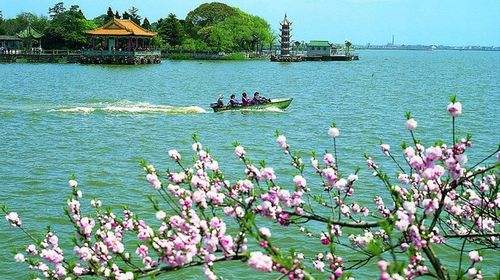 Lake Tai
Lake Tai itself
Taihu Lake is the result of a meteor impact based on the discovery of shatter cones, shock-metamorphosed quartz, microtektites, and shock-metamorphic unloading fractures. It sets in the outlying suburbs of Suzhou, loomed over by lofty mountains, encompassing an area of over 2,250 km, dotted with over 90 islands of various sizes. It abounds with tranquility, fresh fish cuisine, local orchards, picturesque villages and lovely areas to walk, bicycle or just sit in contemplation. In such a mountainous setting, sunrises and sunsets become attractions in themselves. Whenever you go, chances are one of Taihu's famous sunsets will complete the day—falling through the mist, easing in the twilight with vibrant coral hues.
Another highlights in Lake Tai is its hairy crab, best eaten in the autumn. White fish, tiny white shrimp and little sardine-like silver fish are also on menus in all local eateries. A variety of water grass found only in this area is a taste experience not to be missed. It's prepared by a quick boil in water.
How to get there:
Bus Routes: Take No.58, 62, 63, 64, 65, 69, 500, 502, 621, and 691 all go to various areas of the lake—see below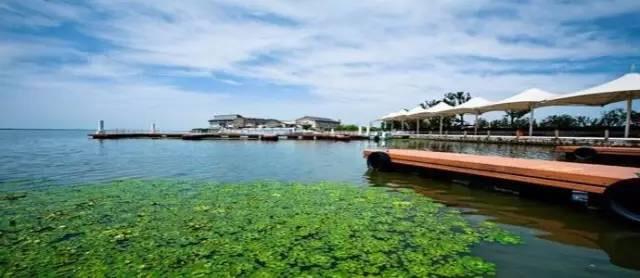 Sanshan Island
Sanshan Islands (Chinese:三山岛)
The Sanshan Islands are a group of three islands on Lake Tai in Wuxi, consisting of Bei Mountain, Xing Mountain and Xiaogu Mountain which are connected to each other – hence the name, Sanshan (meaning three mountains) Island. It boasts extraordinary rock-scapes including Banbi Peak, Chinese Zodiac Statues, the Paleolithic Site known as Sanshan Culture over 10,000 years ago, and even mammalian fossils.
Thanks to the advantageous geographical conditions of the island, it is warm in winter and cool in summer, which makes the Sanshan Island present a perfect escape from urbanity. It is nothing more than a traditional and serene Chinese fishing and agrarian township, containing about 200 households. Walk along the shores, watching the boatmen balance themselves while reaching into the silvery lake with their nets, searching for shrimp, crab and fish; browse through freshly picked fruits and vegetables; even stay for a night or two at one of the guest houses.
Admission Fee: CNY 78 for the entrance fee
CNY 20 for ferry
Add: Dongshan Town, Wuzhong District, Suzhou, Jiangsu province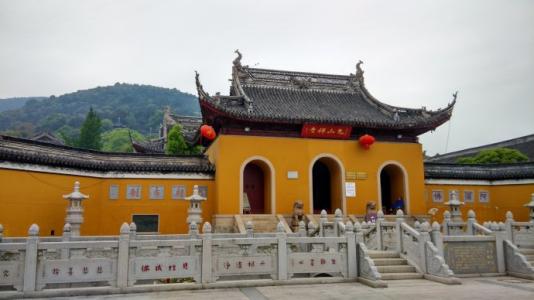 Xishan Island
Xishan Island (Chinese:西山岛)
Located on Lake Tai, Xishan Island is typical of the intricate and romantic traditional Chinese landscape so favored by painters. Mountain peaks rise above low mists, high clouds fleet overhead, tree leaves rustle in the breeze, streams splash over rocks and bird song wafts through the air.
What's more, Xishan has a fame of "the mountain of flowers and fruit" because of the orchards that fill the area and provide seasonal fruits all year round. We visited in May, in the loquat season. Long, shiny tapes attached to the trees fluttered in the breeze. They are fixed there to scare off the birds, who crave loquat as much as humans do.
Hoe to get there:
Bus routes: Take No. 58, 69, or 691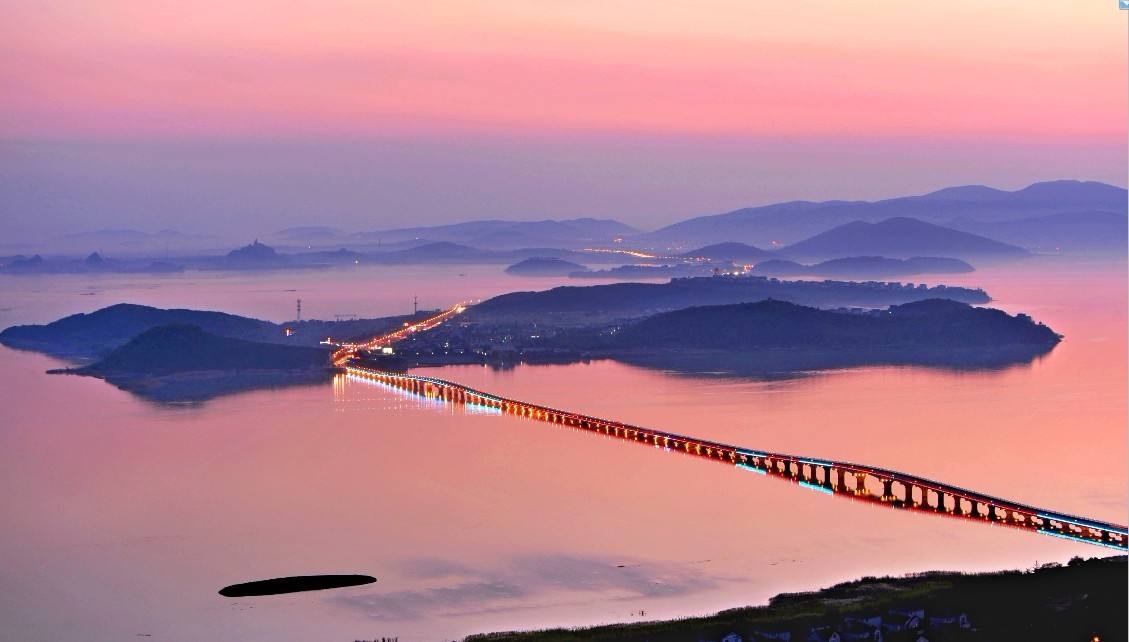 Dongshan Mountain
Dongshan Mountain (Chinese: 东山景区)
Dongshan Mountain, also refer to Dongting Dongshan, is a byland stretching into the Taihu Lake. It located 23.5 km away from Suzhou city to the southwest, Dongshan. Dongshan enjoys a vast stretch of lake view and spots of fishing boats and gulls.
The area boasts of beautiful natural views and rich products. In spring, flowers are blossoming, red and purple, with green tea buds; during the Dragon Boat Festival, loquat woods turn green and yellow and waxberry trees are thriving; in autumn, orange trees all over the mountain look like red spots in green from afar and reveal rich fruits from near.
Dongshan also has several blueberry farms. Pears and pomegranates are ready for picking in August. And in winter, Xishan's plum blossoms are a local attraction. Many orchards are open for visitors to pick their own fruit.
Besides, Dongshan has many famous special products, like Biluochun Tea, gingko and water shield etc, all of which have a history of hundreds or thousands of years and popular legends, adding to the historic and cultural heritage of Dongshan.
Qionglong Mountain Scenic Spot (Chinese: 穹窿踪迹)
Located in the west part of Suzhou, Qionglong Mountain Scenic Spot has 341.7 meter high mountains, covering an area of 12 square kilometers, by the Taihu Lake, forming a pleasant view. The over 2000-year-old historic heritage, 99% forest coverage and the content of over 50000 negative ions/m3make Qionglong Mountain a green paradise for citizens and tourists to build body and preserve health. It is one of China's first national forest parks and national 4A tourism areas. It is an ideal place where you can read history and reflect on today, and where you can enjoy leisure and natural beauty.
Guangfu Ancient Town (Plz refer to Suzhou Attractions to get more details)