Changmen Gate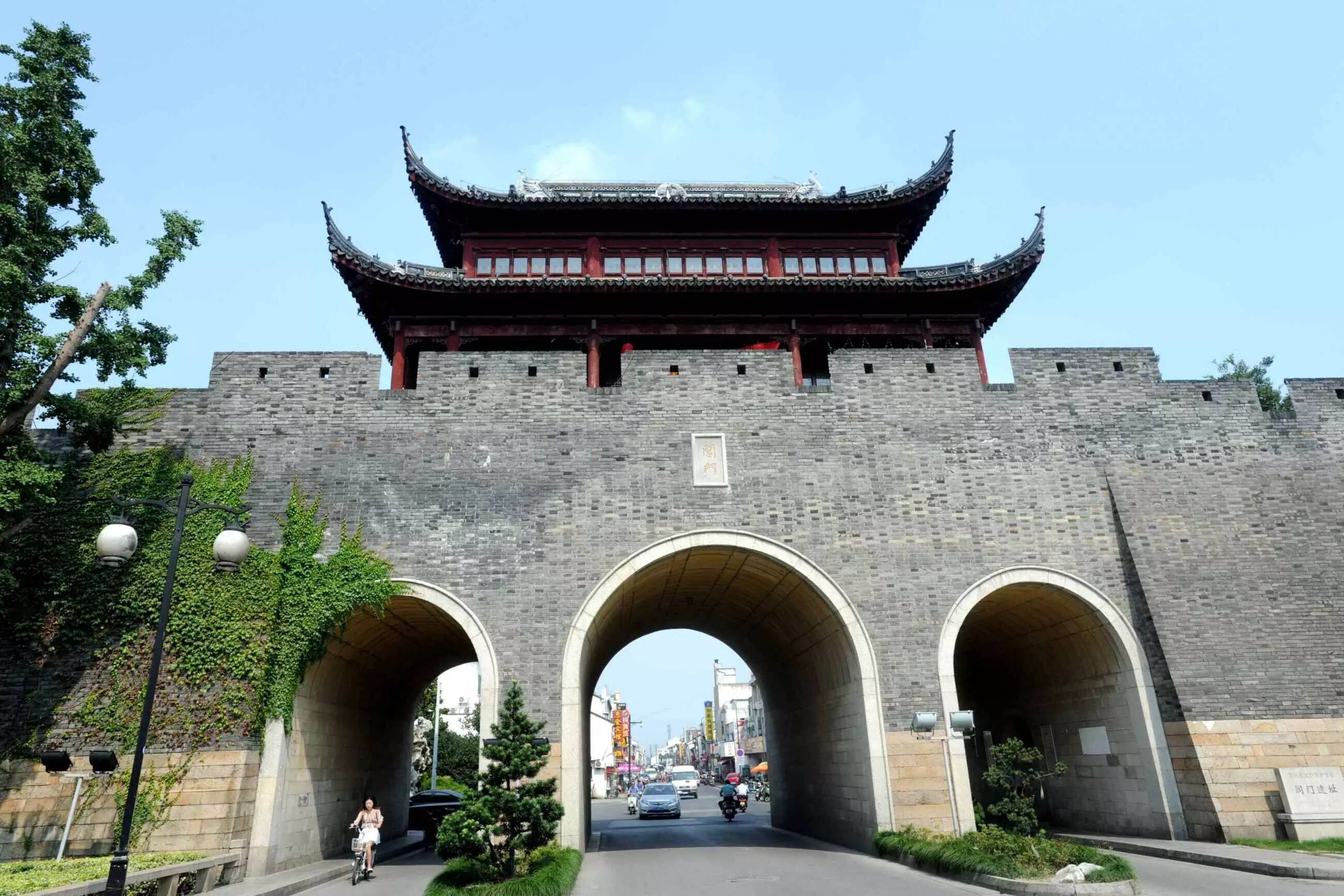 changmen Gate (阊门)
Changmen Gate
Changmen Gate, was the west gate of Suzhou Old Town, leading the way to Tiger Hill and nearby Lingering Garden. It was once called "Golden Changmen", was connected to Changmen Street (today's Xizhongshi), and is shown in the picture, Bustling Suzhou drawn during the reign of Emperor Qianlong of the Qing Dynasty. There was a tower over the gate, resembling that of Panmen Gate.
The outer gate of Changmen Gate was near to the suspension bridge. A rectangular enclosure for defense outside the gate kept another enclosure with a southern catalpa gate and a northern catalpa gate. The southern gate is joined to Nanxin Road, and the northern gate leads to the north wharf. During the Taiping Heavenly Kingdom (1851-1864) period, the enclosure of Changmen Gate was destroyed and only the inner city gate and supporting gate remained.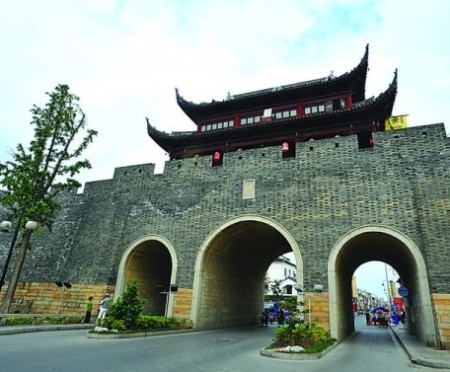 In 1927, the municipal government dismantled the supporting gate and the narrow old city gate and reconstructed a Roman style gate in 1934. The reconstructed Changmen Gate has three gateways with a central one for vehicles and the other two for sidewalks. The Changmen water gate, to the north of the inner city gate, is along the Xiatangjie River. It had wooden fences in 1949 but was dismantled in the 1950s.
Nowadays, only the base of the water gate remains. The stone bridge Julong Bridge outside the water gate was transformed into a mild dam in the 1970s.
Event
Ga Shenxian Festival
Date: 12th-14th Apr (Lunar Calendar)
It is initially derived from the birthday celebration for Lü Dongbin, who is one of the "Eight Immortals" in Chinese mythology. It's said on his birthday, this well-worshiped god will be embodied into different incarnations, such as a beggar or a vendor, to relieve the suffering of humans.
Folks usually wander back and forth among the crowd in hope of bumping into this disguised immortal. This tradition was registered as an intangible piece of national cultural heritage in 2014.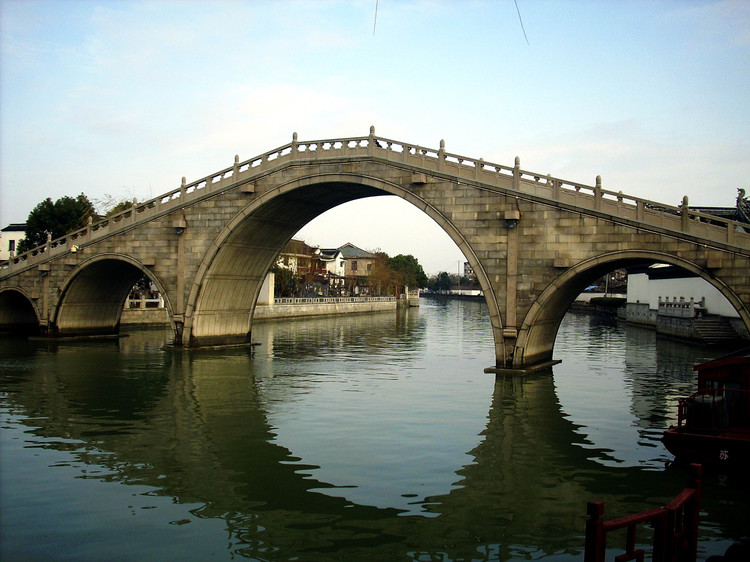 Transportation
How to get to Changmen Gate
Bus Routes: Take bus No.31, 54, 501 and get off "Changmenhengjie" stop
Information
Admission Fee: Free
Opening time: 6:00-22:00
Time for Visit: 1-2 Hours