Beisi Pagoda, North Temple Pagoda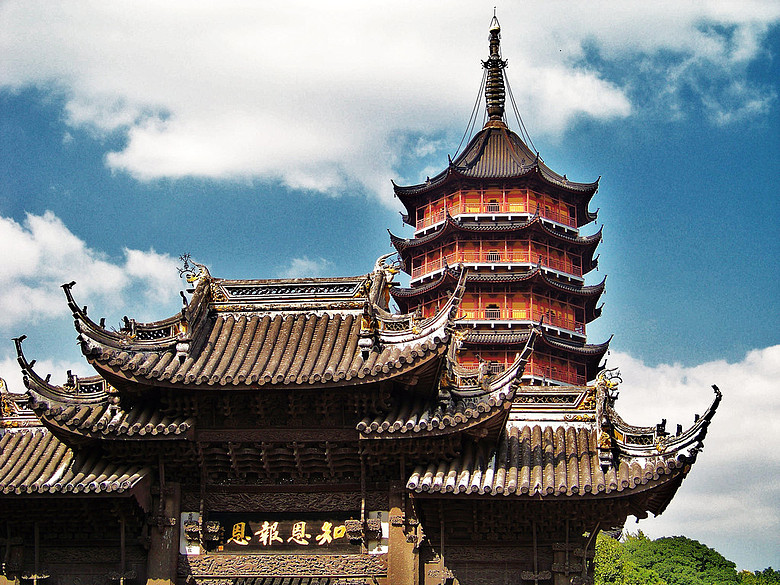 Beisi Pagoda (Chinese: 北寺塔; pinyin: Běisì Tǎ) North Temple Pagoda
The Brief Introduction
The Beisi Pagoda(North Temple Pagoda), is a Chinese classic pagoda. Located at Bao'en Temple in Suzhou, the North Temple Pagoda is a provincial preservation unit of historical and cultural relics and is popularly praised as the "Number One Pagoda in South of the Yangtse River". Standing far apart facing the Tiger Hill Pagoda, the North Temple Pagoda is also a famous old pagoda and an important symbol of Suzhou.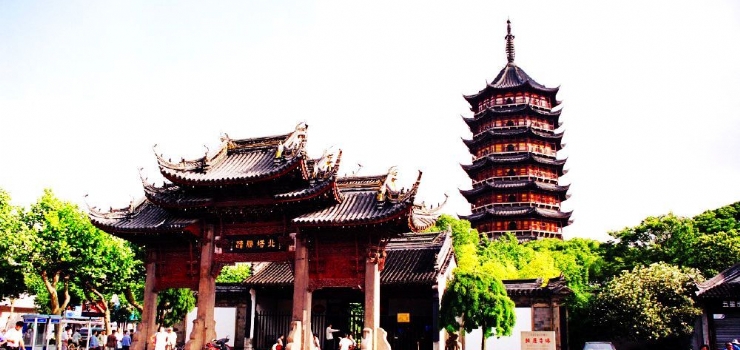 History
The historical site of construction for Beisi Temple Pagoda can be dated back to 1,700 years. It was originally built during the region of Sunquan in the Han Dynasty and named Tongxuan Temple. It was originally an eleven-storeyed pagoda built by Zhanghui, a monk in the Liang Dynasty. Then it was destroyed by the flames of war and the base of the North Temple Pagoda today was built by Dayuan, a monk in the Southern Song Dynasty.
In 2006, the pagoda was restored until now.
Main Highlights
Structures of The Pagoda
Beisi Pagoda is a Buddhist pagoda made of wood and bricks. The base of the pagoda has an octagonal frame, and the tower rises nine stories in a total height of 76 m, which is the tallest pagoda at the south of the Yangzi. This pagoda looks a little bit similar to Six Harmonies Pagoda since the double eaves. The base and outside of the pagoda are made of brick, the balustrades are made of stone. Its design make the pagoda look pretty, here you can climb the pogoda and get a good view of Suzhou city from the top.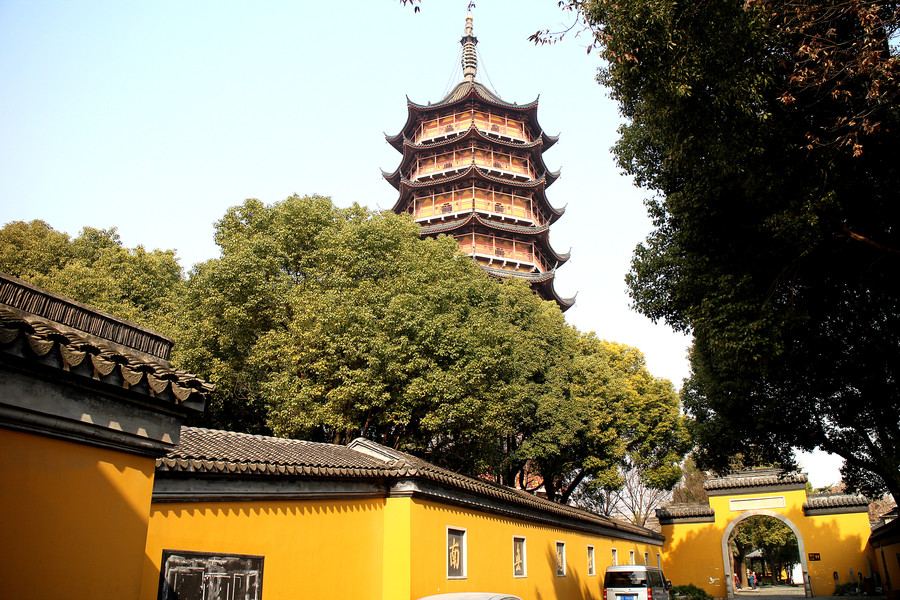 The Hall of the Goddess of Mercy (Guan Yin)
Nearby the pagoda, there is a hall named the Hall of the Goddess of Mercy, which was originally built in Southern Song Dynasty, It is the most intact architecture of Ming dynasty existing in Suzhou. There is a long corridor in the south of the hall, where displays the largest giant carved lacquer known as "Prosperous Suzhou". Buddhists would like to visit here and pray for their family members.
Transportation
How to get to Suzhou North Temple Pagoda
Bus Routes: Take No. 1, 2, 4, 313, 8, 502, 38, 101, 102, 103, 602 and get off Beisita(North Temple Pagoda) stop
Information
Admission Fee: CNY 25
Opening Time: 8:00am - 6:00pm
Address: No. 1918 Renmin Road, Pinjiang District, Suzhou
Time for Visit: 1 Hour