Qixia Temple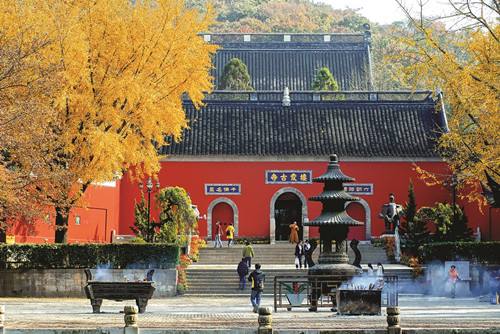 Qixia Temple, Nanjing Attraction
Introduction
Qixia Temple is a Buddhist temple located on Qixia Mountain in the suburban Qixia District of Nanjing. Qixia Temple is one of Nanjing's most imprtant Buddhist monasteries, around 22km from the Nanjing city, it's the cradle of East Asian Madhyamaka. In the later Song Dynasty, the monastery grouds were expanded and the temple complex benefited from opulent patronage through the donation and commissioning of friezes and sculptures illustrating the life of the Buddha. The Qixia Temple exist now date to the Qing Dynasty.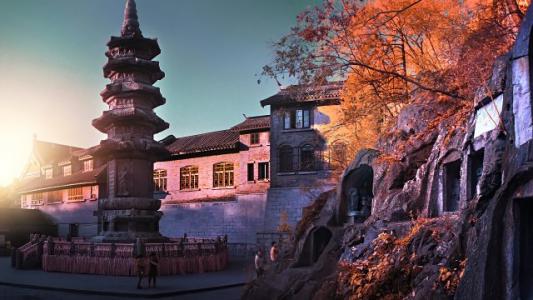 Sarira Pagoda
Located in Qixia Temple on Qixia Hill in Naniing, the pagoda is said to have been built originally in 602 during the Sui Dynasty, but it was destroyed later. During the Five Dynasties Gao Yue and Lin Ren of the Nantang regime (937-975) had the pagoda rebuilt. The existing pagoda is believed to be that building.
The octagonal pagoda of five storeys, about fifteen meters high, was built entirely of stone. The lower part is an exquisitely carved stone pedestal with lotus petals in three layers. The first storey is proportionally high, and the five levels of eaves extend far from the body of the pagoda.
The value of the Sarira Pagoda at Qixia Temple lies not only in that it is one of a few multi-eared pagodas from the Five Dynasties in south China, but also, and more important, in that it is covered with exquisite, beautiful carvings. It can be regarded as a gigantic work of art. All the carvings and ornamental patterns on it are extremely refined and charming, including sea waves, fish, crabs, shrimp and other things on the base, relief sculptures of the eight images of Buddha around the pedestal, guardian attendants, small Buddhas, eaves, roof tile ridges, and ornaments on the roof corners on the body, and ornamental patterns and sculptures on the steeple.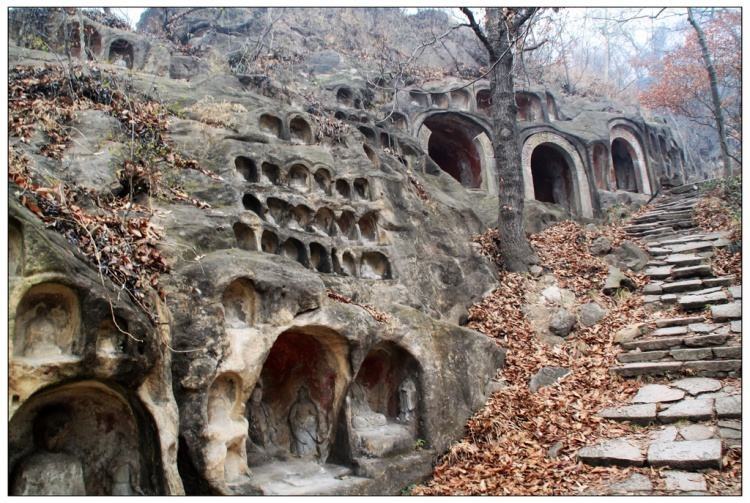 Thousand Buddha Rock
Located to the East part of Qixia Stupa on the slope of Qixia Hill, there is the "Thousand Buddha Grotto", a cave shows Buddhist sculputural works of art that were made in the Southern Dynasties. On the Grotto, there are 297 Buddhist niches and 515 statues in total, some of them were caved in Tang, Song, Yuan and Ming Dynasties. Most of the shrines house a Buddha with two disciples. Some sit while some stand, their sizes varying from several cun to several zhang. Among these, the statue of Amitabha is the biggest, at a height of 11 meters including its base.
Travel Guide
Admissio Fee: CNY 20
Opening Hours: 6:30-18:20
Address: No. 88 Qixia Street, Qixia Mountains, Nanjing
Tel: +86 25 8576 8152
How to get to Qixia Temple
Bust route: take bus No. 206, 207, 138, 197 and get off at Qixiasi (Qixia Temple) stop