Liyuan Garden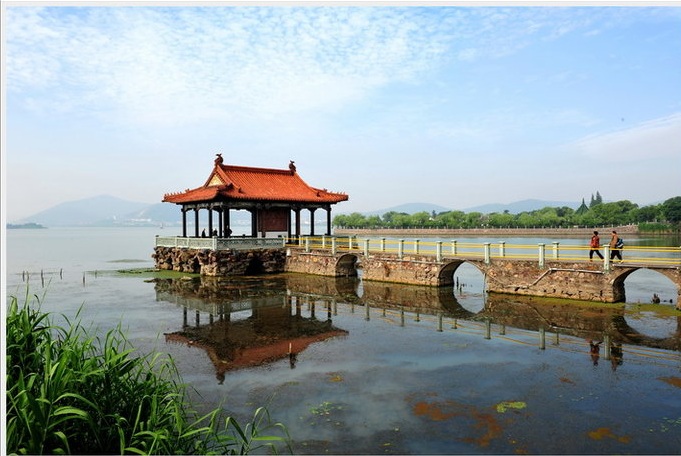 Liyuan Garden, Wuxi
Overview
Li Garden, which is one of the major scenic spots in China. It lies by Li Lake and covers an area of 8.2 hectares (approx. 98,071 square yards). It is said that Fan Li who was a prime minister of the Yue State in Spring and Autumn Period (770 BC - 476 BC) was very meritorious in helping the king to conquer another state. However, he has decided to live in privacy with Xi Shi (one of the Four Beauties in ancient China) after the big success was achieved. They lived in this area and boated in Li Lake. In order to commemorate Fan Li, the lake was named after his name. However, the garden was named after the lake.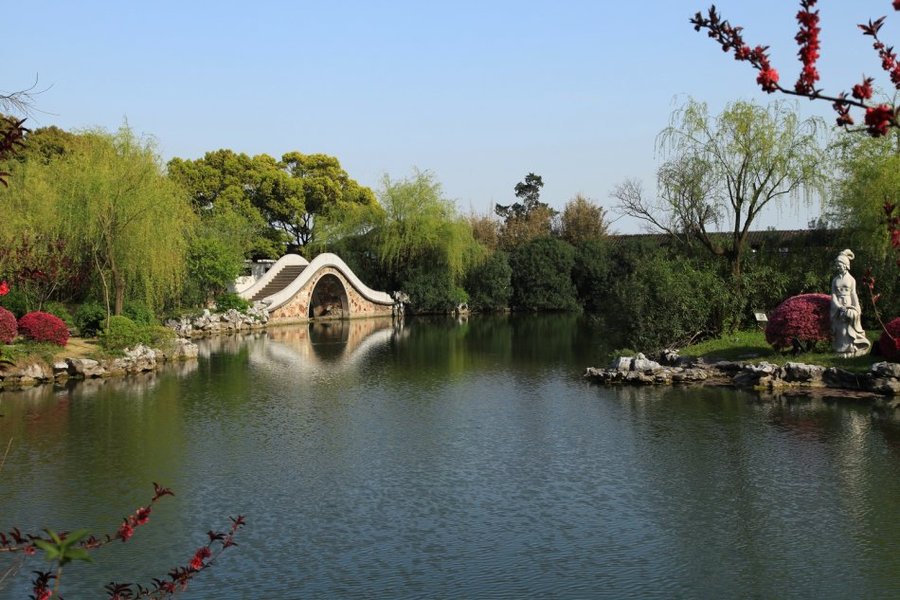 Layout & Function
Li Garden is surrounded by water on three sides. You can see green hills in the distance, and at close range the dike, long corridor, and rockery. The scenery in the garden can be divided into three sections: Man-made hills in the middle section, the scenic spots such as long dike and Four Seasons Pavilions in the west section and abundant spots including Spring and Autumn Pavilion and long corridor in the east section.
In the middle section, man-made hills were piled high in various shapes and styles. Some are sharp and angular, of which some are purely magnificent. There is a stone path which is wide in some sections but narrows in others, also are bright in some sections but obscure in others. Walking along the path can be just like being in a maze. The man-made hills are endowed with more vitality by the lake. The two seem to form a whole unit and bring us a great enjoyment of nature's beauty.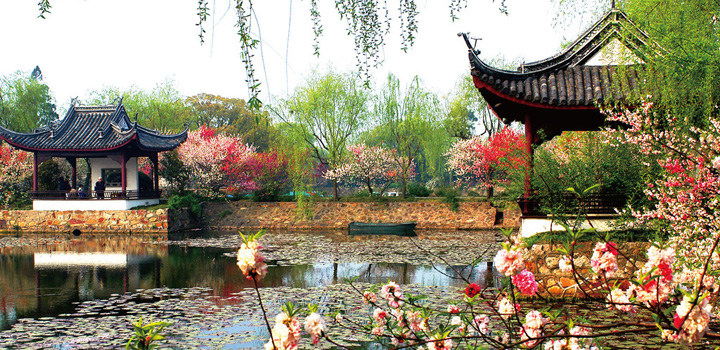 Four Seasons Pavilions are in fact four pavilions - Spring Pavilion, Summer Pavilion, Autumn Pavilion and Winter Pavilion. They were built all in the same style. The pictures of flowers in four seasons are painted on their pillars. Beside each pavilion, a special kind of flower was planted. Plum blossoms are planted beside the Spring Pavilion, and Oleanders are planted beside the Summer Pavilion. Sweet-scented osmanthus can be found by the Autumn Pavilion and Calyx canthus by the Winter Pavilion. Therefore, tourists can enjoy beautiful flowers here in any season.
Spring and Autumn Pavilions are three stories high, with the eaves cocked upwards. The pavilion gained its name for it is relation to Fan Li and Xi Shi who lived in the Spring and Autumn Periods. The name causes people to imagine something about the ancient time and the sweet love story between them. The pavilion is the highest architecture in the garden, thus providing people a good place to overlook the panoramic view around the garden.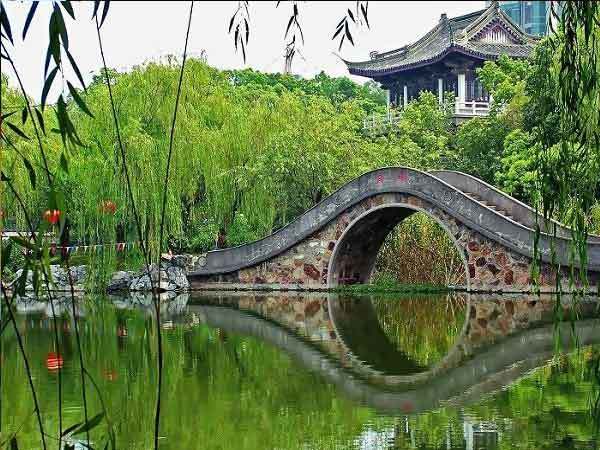 What to See in Lyuan Garden
From June to September, the exhibition of lotus is held in the garden, and night tours are also held here from July to September.
Travel Guide
Admission Fee: CNY 45 (Mar 17 to May 27, Jul 7 to Oct 22)
CNY 30 (May 28 to Jul 6, Oct 23 to Mar 16)
CNY 170 (Li Garden, Turtle Head Isle, Xihui Park and Plum Garden)
Opening Hours: 07:00 to 18:00
Recommended Time for a Visit: 1.5 hours
How to get to Liyuan Garden
Bus Route:
1. take K1 or K82 bus from Wuxi Railway Station to the garden directly.
2. take bus no. 9, 20, 211 or 315 and get off at Liyuan Station.