Hongshan Relic Museum and Wu Culture Museum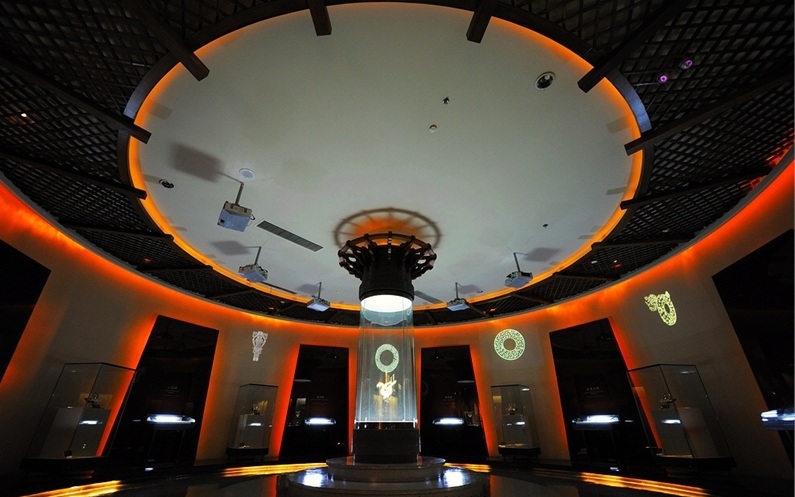 Hongshan Relic Museum & Wu Culute Museum, Wuxi Attractions
Overview
In April 2008, Hongshan Relic Museum & Wu Cultural Museum were both formally opened. Hongshan Relic Museum was China's only relic museum on Wu and Yue kingdoms in the period of Spring and Autumn time, meanwhile it is also the big relic protection research center of Nanjing Museum. It is also the large-scale domestic research base of big relic protection.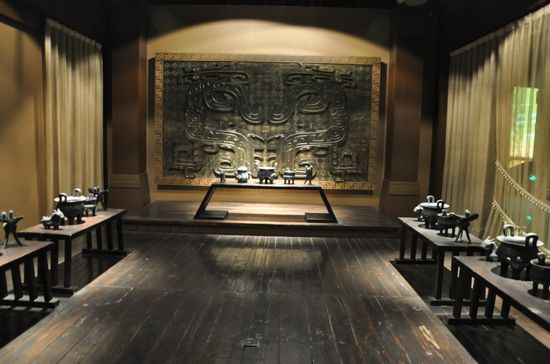 History
More than 3000 years ago, Taibo, the eldest son of Emperor Zhou Taiwang in Zhou Dynasty, gave place to his little brother and went to southern area of Yangtze River. He founded Wu Kingdom there, so he was respectfully crowned the forerunner of Wu culture. Taibo gave places to others for three times, which shows his greatness, and his contributions of exploiting southern area of Yangzte River. He was highly respected by later generation.
Taibo died and was buried in Meili of Wuxi. Later, Archaeologists founded the Hongshan relic site here. Wuxi was one of the cradles of Wu culture and one center of Wu culture. Wu Culture Museum collects a large number of relics and documents showing the important information in the aspects of politics, economy, culture, society and so on.
Hongshan Relic Museum altogether collected more than 2000 relics. The most attractive site is tomb relic sites. This relic site was selected to be the new nationwide discovery in 2004, and the sixth national key cultural relic protection unit. These two museums were both designed by Cui Cai, a domestic architect, and the deputy dean of China Architectural Design Research Institute. Many professors from Fudan University and Nanjing Museum also contributed a lot for it. These two museums highlighted the exhibitions of Hongshan Relic Site, Wu Culture and QiuChengdun Relic Site.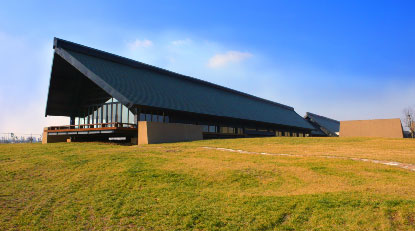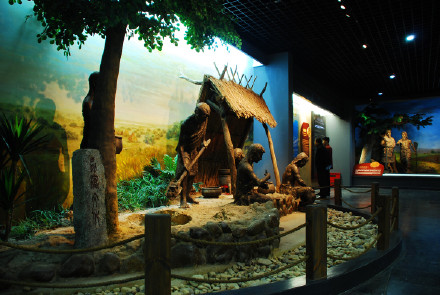 Feature
The Wu Culture Museum, on the other hand, is the first themed museum in China to study and showcase Wu culture in a comprehensive and systematic manner. It also provides a full range of historical and cultural background to the Hongshan Relic Museum. It includes the pre-Wu culture and Wu culture. Historical sites and relics demonstrate the pre-Wu culture part while the sculptures, oil paintings and models to restore the scene show the Wu culture.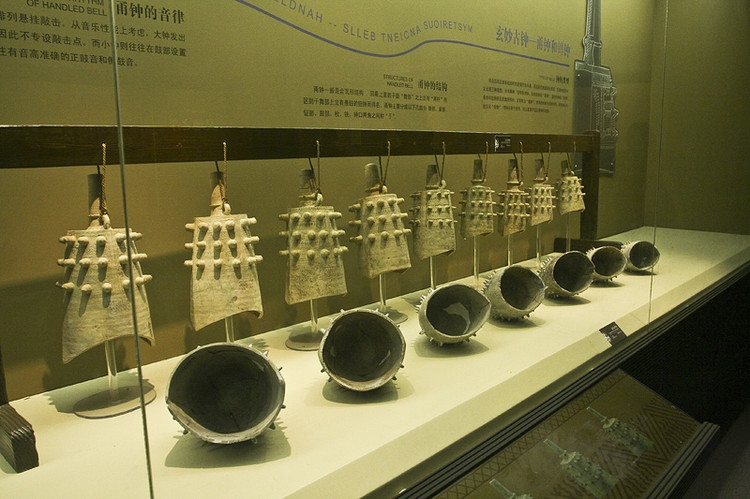 Information
Tel: 0510-88529586
Address: No. 200 Feifeng Road, Hongshan street, Hongshan town, New district
Opening Hours: 09: 00-16: 30; closed on Mondays
Admission Fee: CNY 50
Recommend Time for Visit: 2 hours