Wuxi Nianhua Bay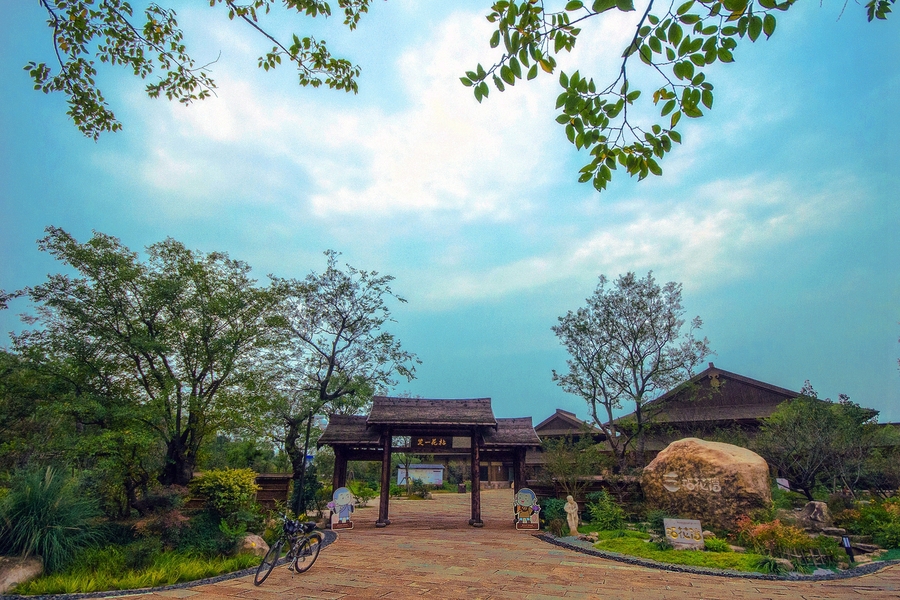 Nianhua Bay, Wuxi
Overview
Located at the Lingshan Buddhist scenic spot, Nianhua Bay presents visitors with a reason to get away from the hustle and bustle of busy city life and experience the slower pace of Zen – a Chinese strain of Buddhism.
Nianhua Bay, a modern Buddhist resort in Wuxi, east China's Jiangsu province, currently takes up an area of about 350,00 square meters, but have plans for expansion to develop into a 1,600 mu (264 acres) area establishment.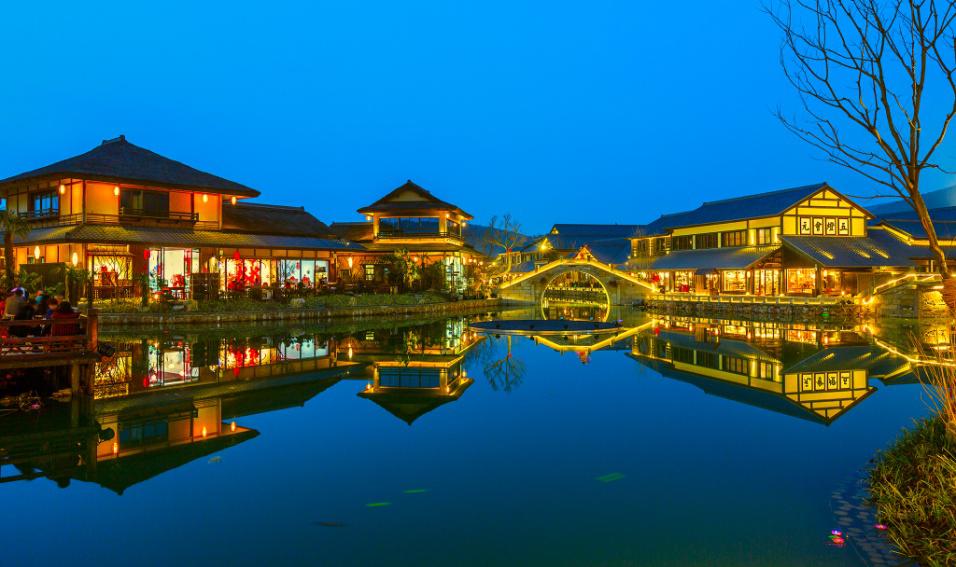 Structure
Xiangyue Flower Street is the only main street across from the town. Various types of stores can be found along the street, including traditional hand-made products, local foods and different Zen-themed inns.
The style of architecture is a combination between the ancient and elegant styles of the Tang and Song dynasty. Visitors can experience creative cuisine, tea ceremonies, ikebana (flower arrangement) and learn more about incense traditions.
Locals often have a simple bonsai or flower arrangement class in the area, before enjoying a rich afternoon tea.
Nianhua Tower is a wooden pagoda and the mortise and tendon joint structure gives it a very natural appearance.
Standing at the highest point of Xiangyue Flower Street, the tower's "blessing light" from the top of the tower shines from all sides and brings good fortune.
Wudeng Lake, literally translating to 'five lotus lantern lake', has lotuses in the water. When night falls, a huge lotus lantern show can be seen on the lake, with five petals blooming from the center of the colorful huge lotus.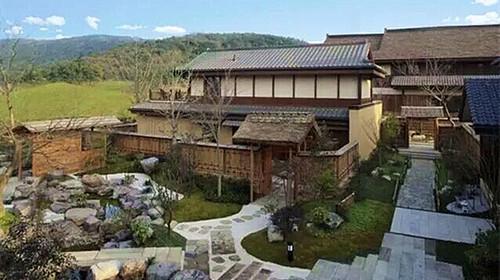 Highlight
The attraction, located within the renowned Lingshan Grand Buddha scenic area in Wuxi's Binhu district, opened in 2015 after five years'construction and has become the permanent home of the World Buddhism Forum.
Most of the buildings in the resort are done in the styles prevalent during the Tang and Song dynasties (618-907), including the hotels, boutiques, workshops, commercial streets and restaurants.
Another highlight is the beautiful fields of flowers surrounding the buildings. Its thousands of blooming chrysanthemums have become a symbol of the resort.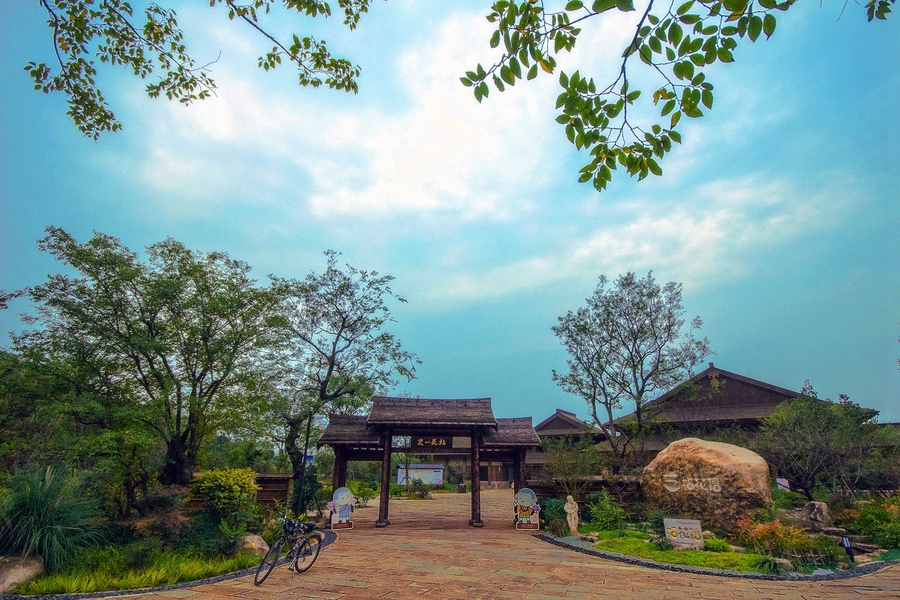 Information
Admission Fee: CNY 120
Time for Visit: Half Day