Plum Garden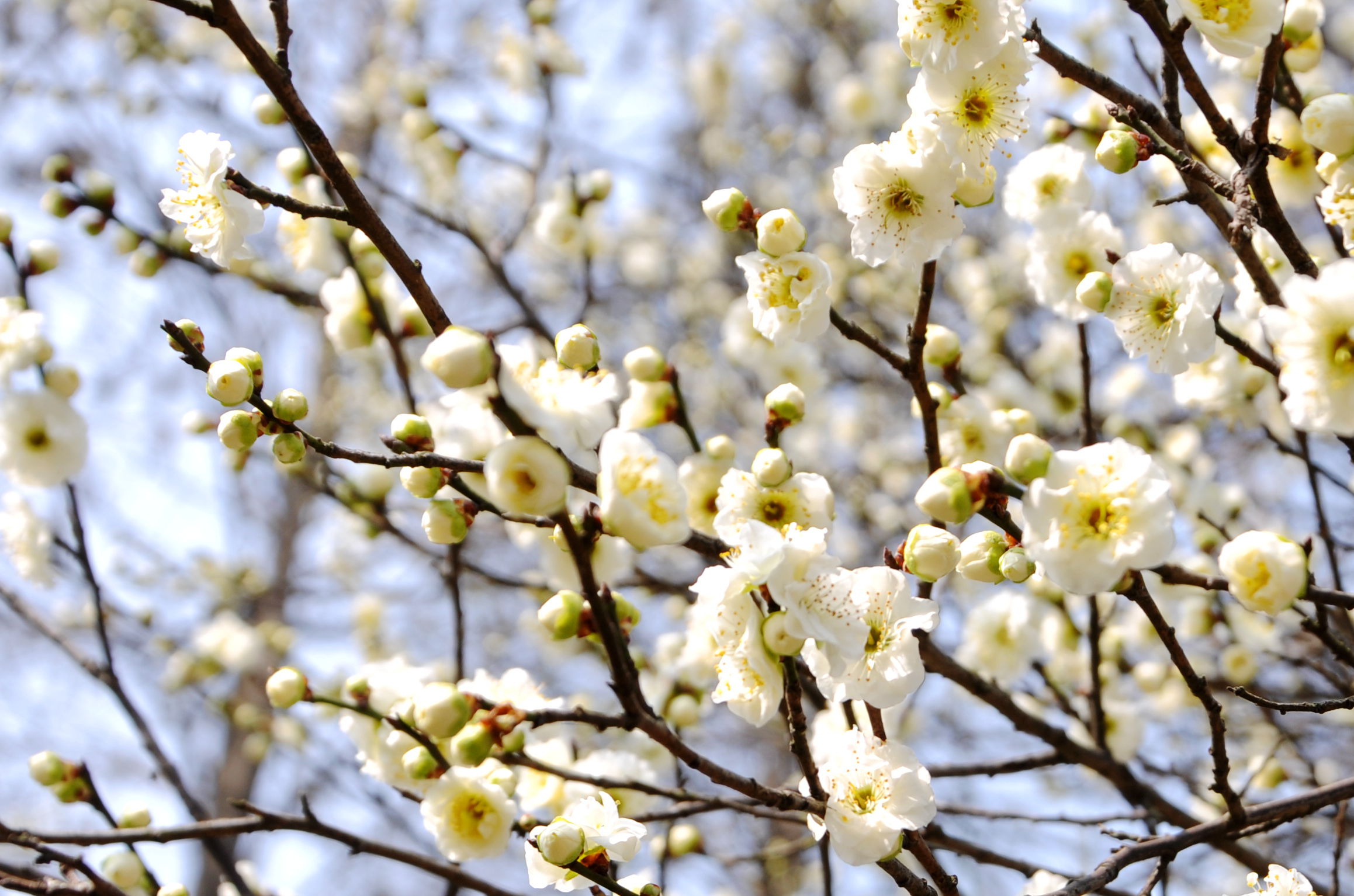 Plum Garden, Wuxi city, Jiangsu
Brief Introduction
The Plum Garden is a botanical garden on Lake Tai in Wuxi city, north of Longshan. It is most prominent in spring when 4000 fruit trees blossom in the park. Rong's Plum Garden, often referred as "The Plum Garden", is most famous for its many types of old plum trees, newly imported and planted Denmark tulips, as well as the old mansions of the Rongs family in Eastern China. The transportation is convenient. China's national industry shouhu Rong Zongjing, Rong Desheng Zhong Kun the spirit for the world bufang Xin ambition in 1912 and purchased land to build parks, Forest Hill planting, ornaments, called "plum". The elegant Chinese plum blossom is a typical plum flower that blooms only in winters and its beauty sparks imagination and praise from people especially the poets. The garden sponsors a Plum Cultural Museum and has kept many of calligraphy from members of the Rong Family.
What to See in Plum Garden
The Plum Garden in Wuxi features a display of plum blossoms. With 9 acres of plum trees, the garden was built with the funding of two well-known brother entrepreneurs surnamed Rong. Attractions in the garden include the Pavilion of Heaven's Center, a memorial pagoda built by the Rong Brothers for their mother and a jade statue of the sleeping Buddha that weighs 7 tons.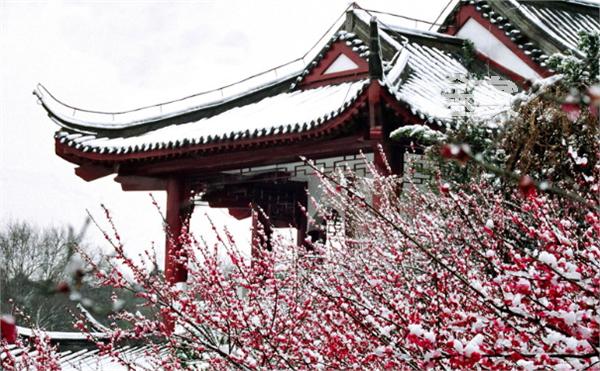 Garden Design
Meiyuan Yokoyama in the new century sights into the natural landscape, cultural monuments, ISO Christine flowers, gardens and leisure in one of the famous tourist destination. Three main scenic sights: Melvin themed plum blossom scenic spots. Read wash heart spring, Tianxin, a well-known scholar, beauty binbb Hall, readings, and many other "Rong" humanistic monuments and the collection of ancient plum with stone in the world in one, combining Chinese landscape architecture and ancient Plum Stone garden. In the plum culture of China's only Museum, the cold of winter, cool Pavilion of the thatched cottage and other buildings, wander, can learn the knowledge of clubs, of course, deeply rooted culture, feel the spirit of personification of clubs. Garden Park set natural and different styles of landscape as a whole, decorated with windmills, suspension bridge, coffee-houses, churches, etc.
Architecture & Building
Stroll along the large open lawns, tall of camphor forest, blinding reflection ball perennial flowers, Ford, all reflect the strong savory. Introduction floral displays more than 100 varieties of huaxi scenic area, and built a vast rock landscapes, giant shade trees and towering boulders, water gurgling in the course of the reflection of the blue sky and white clouds, integrated with the mountains. Her unique combination of environmental art in the West, opens the Earth likeminded attracted numerous Wanderer's heart. Let people enjoy natural smile and happy, enjoy the unwavering spirit of the stone timeless experience of cough, communicates with all things hearts and rocks the same inspiration.
People in which all feel the designers of these potted plants. "Four mountains are picturesque, but not a year to spend."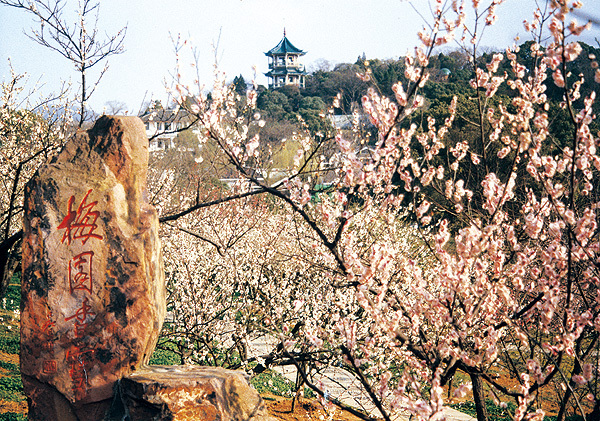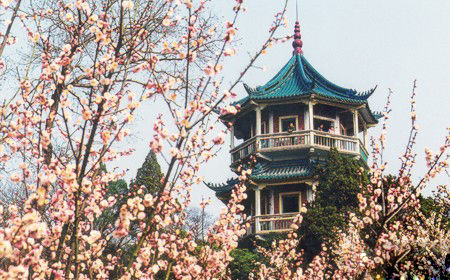 Best Time to Enjoy the Plum Blossoms
From winter to early spring, thousands of plum trees in Plum Garden are competing with each other with blossoms as white as snow and as red as apricot. Countless plum flowers are woven into pink gorgeous clouds, walking among which we are like being in the beautiful a fragrant jade garden.There are more than 30 plum trees in Wuxi Plum Garden as the largest plum ornamental garden in Wuxi. There are more than 30 of early plum, mid plum and late plum, and main varieties are Suxin plum, Xinkou plum, He plum, Yuguan, Zaohong and so on. In December, the plum has entered the first stage of early flowering. Visitors can enjoy the plum blossoms in the surrounding area of Gumeqishi Garden, Plum Orchard Garden of North Garden and Landscape Avenue. Plum Orchard Garden brings together more than 200 large-scale trees of more than 30 years old, and some are over 50 years old, of which the largest one is up to 5 meters. From early flowers to late flowers, the ornamental period can last until February of the following year. After climbing the summit you can see the whole panorama, and the garden is not large, so you can finish it with half a day.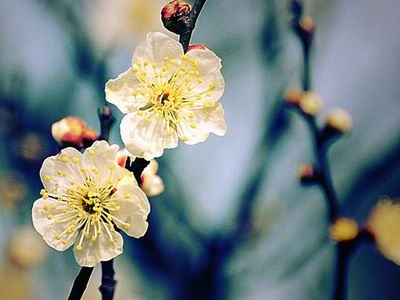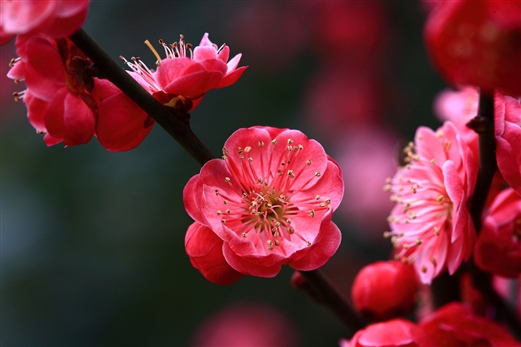 As the winter comes, everything enters into hibernation complying with harvesting in autumn and storing of grain in winter. In the season of withered flowers, only the plum blossoms grow up. In cold wind and snow, plum blossoms are more energetic and delicate.Plum appreciating is divided into three stages, plum exploring, plum appreciating and plum meeting. Plum exploring means that plum blossoms are half open with plum buds to come out, which is the best time to draw and take photos of plum blossoms; plum appreciating means that plum blossoms are totally open with refreshing smelling; plum meeting means that plum blossoms fade (also take its homonym to show thanks to plum for giving us fragrance. Plum is the city flower of Wuxi with a noble nature. Although the winter is cold, the fragrance and pride is worthy of going out for appreciating.
How to get to Plum Garden
Bus route: take bus No. 2, 40, 53, 72, 83, 87, 88, 89, 106
Travel Guide
Admission Fee: CNY 30
Address: No. 13 Bianjia Wan, Liangxi Xilu, Wuxi
Time for Visit: 2 hours
Opening Hours: 6:00-22:00
Tel: 0510-85511641, 85510537