Tour Itinerary
Place&Transport: Suzhou from Shanghai by Train
Today's Activities: Ouyuan Garden, Lingering Garden, Pingjiang Road, Private Rowing Boat Ride, Suzhou No.1 Silk Mill
Accommondation: N/A
Meal: N/A
Pick up service can be arranged at your hotel lobby in Shanghai downtown and drive you to Suzhou directly. You will find a welcome signage "Suzhou Private Tour". One day tour in Suzhou includes the following attractions:
Upon on your arrival, you will start your tour with Ouyuan Garden. Ouyuan Garden not only is a representation of Suzhou garden, also it has its unique elements which is rooted in profound and broad Chinese culture. The layout of the Ou Garden is very approriate. The Yellowstone Rockery is the theme of the entire garden which is piled naturally and situated in an appropriate position. It is one of the yellowstone rockeries well-built in the garden of Suzhou and worth visiting and lingering here as it is steep and imposing. The garden features the most beautiful scenic spots and is laid out appropiately. The principal structure is a hall with double-eave roofs and faces the south, which is rare in the design of the garden of Suzhou.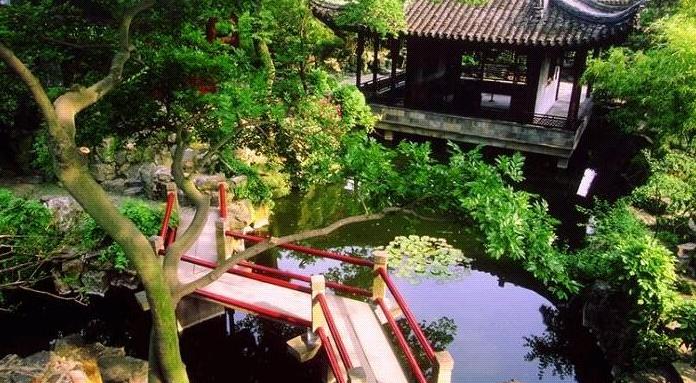 Later, you'll go to Lingering Garden. Lingering Garden is a UNESCO World Heritage Site and one of the city's finest classical gardens. Landscape architectural space processing is very exquisite, using a variety of artistic techniques, built a unique space system, becoming one of the world civilization examples of architectural space art processing. Wander through the trails and portals of this delicately-planned garden that carefully combines traditional Chinese architecture with natural beauty. A good place to let your mind and body rest.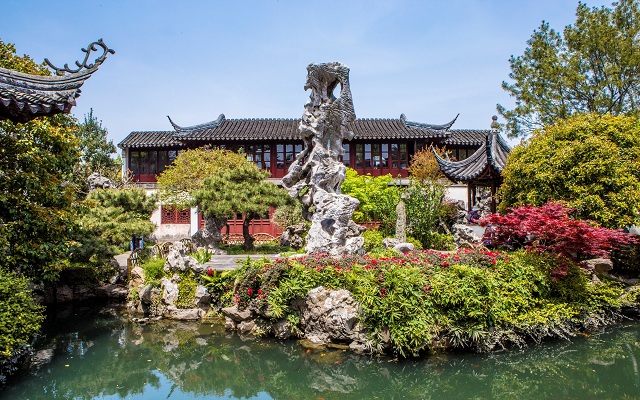 For an authentic taste of the city lifestyle in old Suzhou, a stroll down Pingjiang Road is a great way to get acquainted with the local vibe. Quiet, leafy and slow-paced, the street is lined old Chinese houses as well as restaurants and teahouses serving traditional food and drink, upscale cafe catering to the historical chic crowd, as well as a few hostels. When you walk in the Pingjiang historical block, the road was still the old paved roads; the river was still green and clear and the residence was still as quiet as before. The black tiles have the traces of white wall when it rains, just like a Chinese ink. In these old residences, there was a gallery managed by a Frenchman or a reading corner managed by an Irish or a residential hostel or a hotel for backpacker. However, there were also some special shops for the natives in Suzhou, like carved jade or teahouse of different theme. The people walking on the road or sitting at the windows can not distinguish, they were enjoying the painting or in the painting.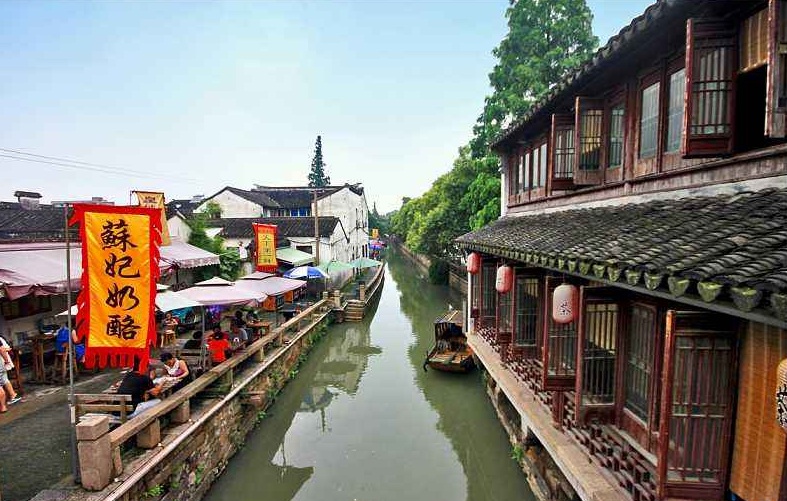 You'll also see boatmen guiding punt-style boats down the canal that runs along side it. Today, you'll have a chance to enjoy the private boat cruise on Grand Canal and listen to them singing the traditional Chinese songs, which is a wonderful experience.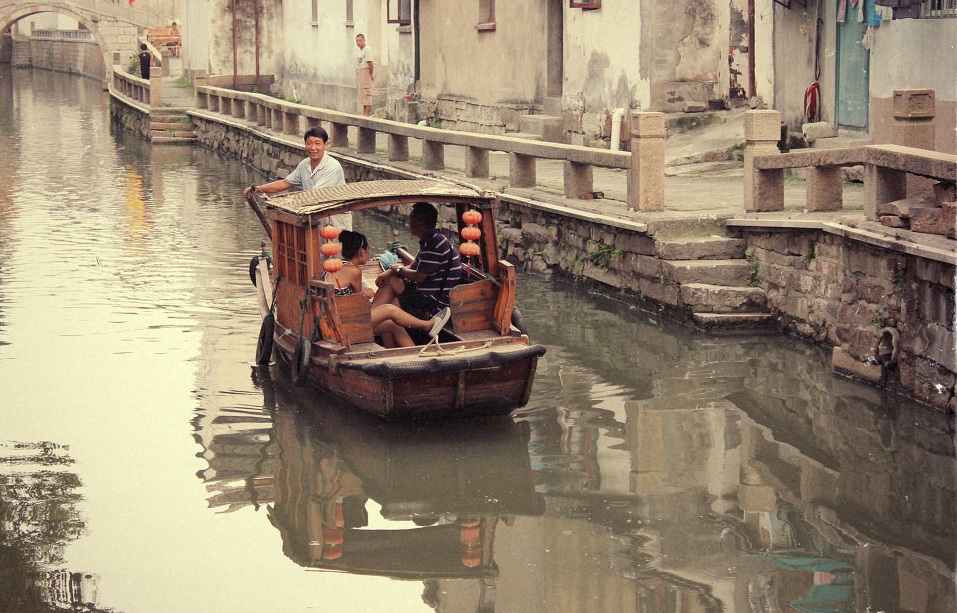 Your final stop for today is Suzhou No.1 Silk Mill. It was founded in 1926, t is a almost one hundred year old state-owned factory in Suzhou, the silk city in China. This Suzhou Silk Facotyr gains a good reputation in China silk for its traditional skills to make silk and exhibitions of culture and history of silk in China, is has been a leader in local silk production. A complete silk manufacturing facility, the No.1 Silk Factory handles every fact of production from raiding silkworms and cocoon boiling to reeling and packing.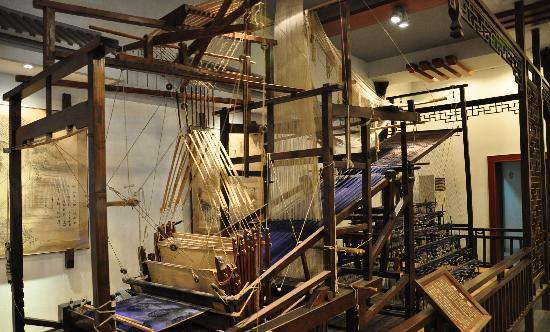 After the tour ends, you will be transferred back to Shanghai.
There are some useful Tips for you to puchase train ticket if you want to travel from Shanghai to Suzhou:
From Shanghai to Suzhou:
Option 1: G7104 Shanghai Hongqiao Station to Suzhou Station: Depart at 08:54AM and arrive at 09:30AM
Option 2: G7006 Shanghai Station to Suzhou Station: Depart at 09:00AM and arrive at 09:25AM
Please choose one of the above options according to your hotel location
From Suzhou to Shanghai
Option 1: G7119 Depart at 17:56 from Suzhou Station and arrive at Shanghai Hongqiao Station at 18:32
Option 2: G7243 Depart at 18:02 from Suzhou Station and arrive at Shanghai Station at 18:27
You can ask your hotel help you book it or you can book it online by yourself. (Ctrip is ok)
Please Note: We highly recommend you book the train ticket in advance in case the train ticket sold out. You can ask your Shanghai hotel help you to book it or book it online (www.trip.com) by yourself. By the way, we provide the train ticket booking service as well.
Price Per Person in US Dollars