Tour Itinerary
Place&Transport: Suzhou Day Tour From Shanghai
Today's Activities: Master of Nets Garden, Pingjiang Road, Pingtan Show, Canglang Pavilion, Suzhou No.1 Silk Mill
Accommondation: N/A
Meal: L
In the morning, our Shanghai driver will pick you up at your hotel lobby in Shanghai downtown, you will find a welcome signage "Suzhou Private Tour". Your will be transferred to your hotel directly, it takes around 1.5 hrs for one way. Met by our local tour guide in Suzhou, the guide and the driver will keep in touch. And one day Suzhou tour includes the following attractions and activities.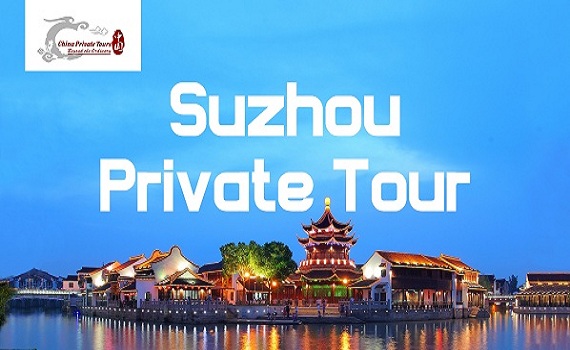 Our Suzhou Pick Up Sign "Suzhou Private Tour"
Your first destination is the Master of Nets Garden, which is the smallest of the Suzhou residential gardens, yet it is the most impressive because of its use of space which creates the illusion of an area that is much greater than its actual size. The garden is divided into three sections: a residential section, the central main garden and an inner garden.This12th century gem (later refurbished in the 18th century) and UNESCO World Heritage Site boasts an impressive garden and nightly Kunqu opera performances, but it's best known for its architectural splendor. The garden is especially fancied by overseas visitors and is praised as the most ornate and intact private gardens in Suzhou.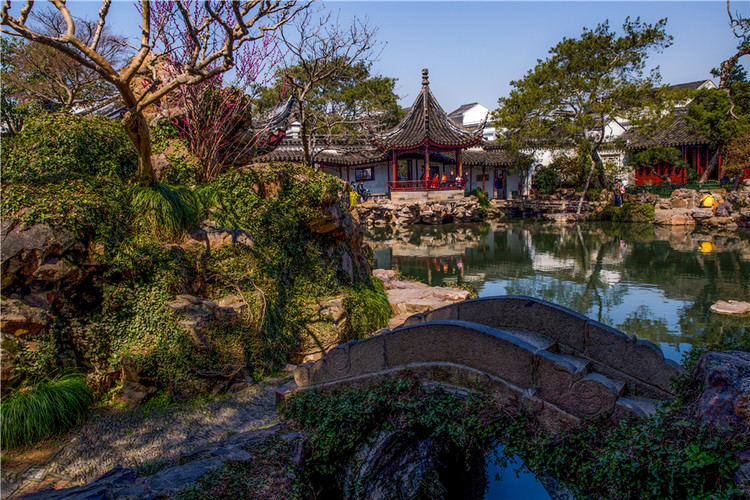 For an authentic taste of city life in old Suzhou, a stroll down Pingjiang Historic Street, which is a great way to get acquainted with the local vibe. Quiet, leafy and slow-paced, the street is lined with old Chinese houses as well as restaurants and teahouses serving traditional foods and drinks. What's more, there are a variety of upscale cafes catering to the chic crowd at each corner. You can taste a few traditional Chinese snacks while your guide tells you more about the history of the street.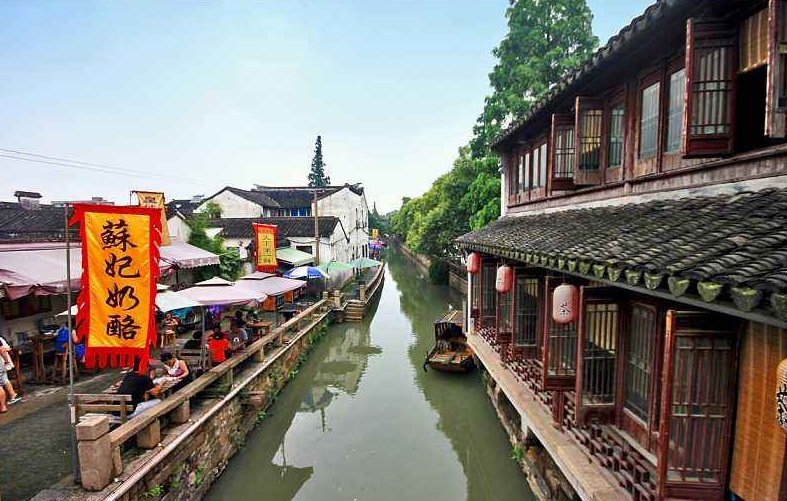 Later, our tour guide will take you to a local tea house, where you can enjoy your cup of tea and Pingtan show. Pingtan show & Kunqu Opera are regarded as the treasure of Chinese traditional culture and art, it has a series of very excellent plays from the ancient time. Pingtan is also named Story Telling and Ballad Singing, has the history of over 400 years, it is originated in Suzhou and flourishing in the Wu dialect of Suzhou. Wu dialect is reputed the sweetest tone in China. profound in artistic tradition and developed in techniques. It can be concluded into "storytelling, joke cracking, music playing and aria singing". "Story telling" means narrating. "Joke cracking" means to make people laugh. "Music playing" is to play with a three-stringed plucked instrument and Pipa (Chinese lute), namely, singing and playing. "Aria singing" means performing and singing. Among the four types, "story telling" is more captivating because it involves narrating, endorsement, illustration and comment. Rhythmic cadence, gently slow and melodic pipa playing make Pingtan good to listen.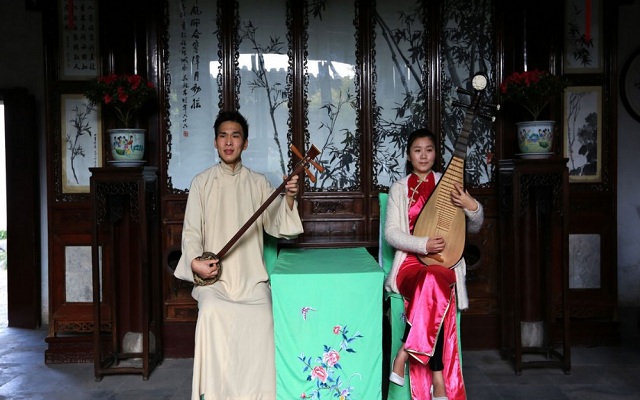 Next to the Canglang Pavilion, it variously translated as the Great Wave Pavilion, Surging Wave Pavilion, or Blue Wave Pavilion, is one of the Classical Gardens of Suzhou that are jointly recognized as a UNESCO World Heritage Site. It is the oldest among the existing classical gardens in Suzhou and also one of the four most famous gardens in the city -- the others being the Shizilin (Lion Grove), Zhuozhengyuan (Humble Administrator's Garden) and Liuyuan (Lingering Garden). Situated in the southwest quadrant of the city, it is located directly to the west of the Confucian temple. The garden underwent numerous renovations in the centuries to follow, but retains its essential form.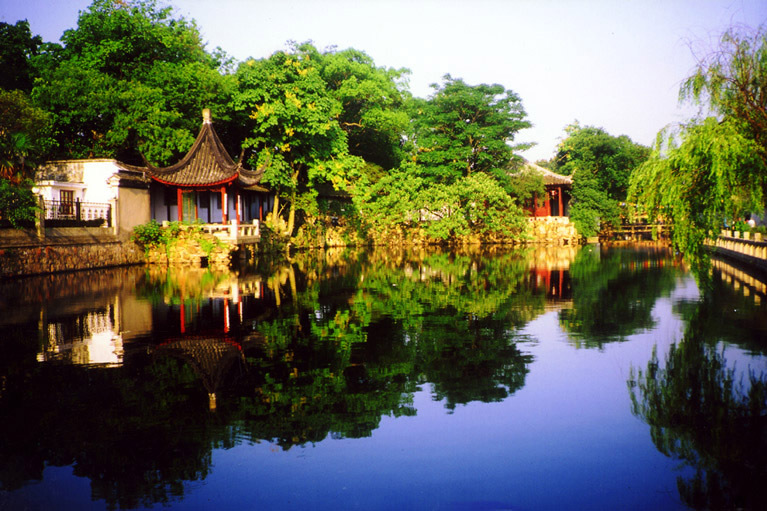 The last stop is Suzhou No. 1 Silk Mill. Suzhou has a long and rich history of silk culture, including mulberry tree and silk worm cultivation and turning raw silk into beautiful fabric. Suzhou's climate and soil are perfect for silk production, and the city has been a center of China's silk trade for many centuries. The Suzhou No. 1 Silk Mill has been a proud steward of this heritage for over 80 years. It's more like a museum which shows you how the silk is made from cocoons from the beginning and the whole silk process. Not to be missed.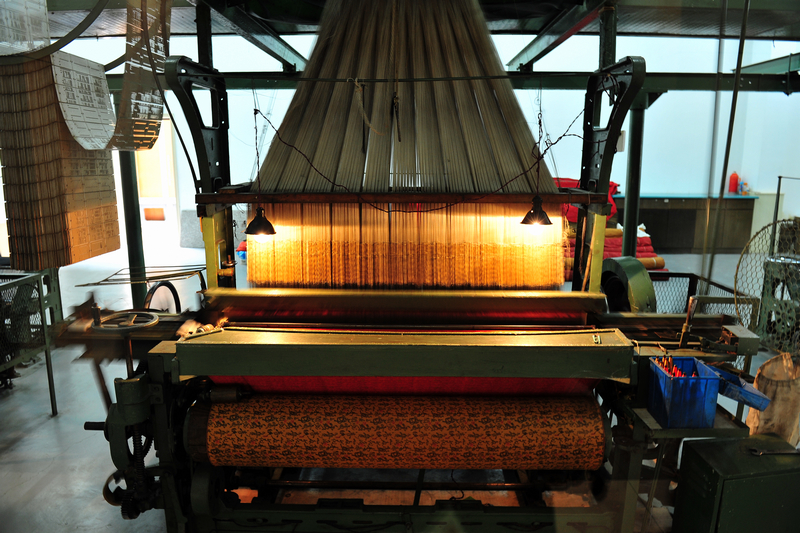 After the tour ends, you will be transferred back to your hotel in Shanghai or Shanghai train station.
There are some useful Tips for you to puchase train ticket if you wan to travel to Suzhou from Shanghai by Bullet Train:
From Shanghai to Suzhou:
Option 1: G7104 Shanghai Hongqiao Station to Suzhou Station: Depart at 08:54AM and arrive at 09:30AM
Option 2: G7006 Shanghai Station to Suzhou Station: Depart at 09:00AM and arrive at 09:25AM
Please choose one of the above options according to your hotel location
From Suzhou to Shanghai
Option 1: G7119 Depart at 17:56 from Suzhou Station and arrive at Shanghai Hongqiao Station at 18:32
Option 2: G7243 Depart at 18:02 from Suzhou Station and arrive at Shanghai Station at 18:27
Please Note: Plz book the train ticket in advance in case sold out, especially on weekend or public holiday. You can ask your hotel help you book it or you can book it online by yourslef (www.trip.com)
Price Per Person in US Dollars