Summary
DAY 1 Shanghai Arrival: Shanghai Bund, Yuyuan Garden, Shanghai Bazaar, Shanghai Museum, Nanjing Road
DAY 2 Shanghai--Suzhou--Shanghai by Bullet Train: Lingering Garden, Hanshan Temple, Panmen Gate, Shantang Street, Suzhou No.1 Silk Mill
DAY 3 Suzhou: Tongli Water Town
DAY 4 Suzhou--Nanjing by Bullet Train: Sun Yat-sen's Mausoleum, Linggu Temple, Zijinshan Mountain, Meiling Palace
DAY 5 Departure Shanghai: Free on your own for shopping, transfer to the airport
DAY 1
Place&Transport: Arrive in Shanghai
Today's Activities: Bund Area, Yuyuan Garden, Shanghai Bazaar, Shanghai Museum, Nanjing Road
Accommondation: N/A (Can be included)
Meal: N/A
Upon your arrival in Shanghai, you will be picked up by your Shanghai tour guide with a welcome signage "Shanghai Private Tour" at the exit of the airport. You'll start your tour directly.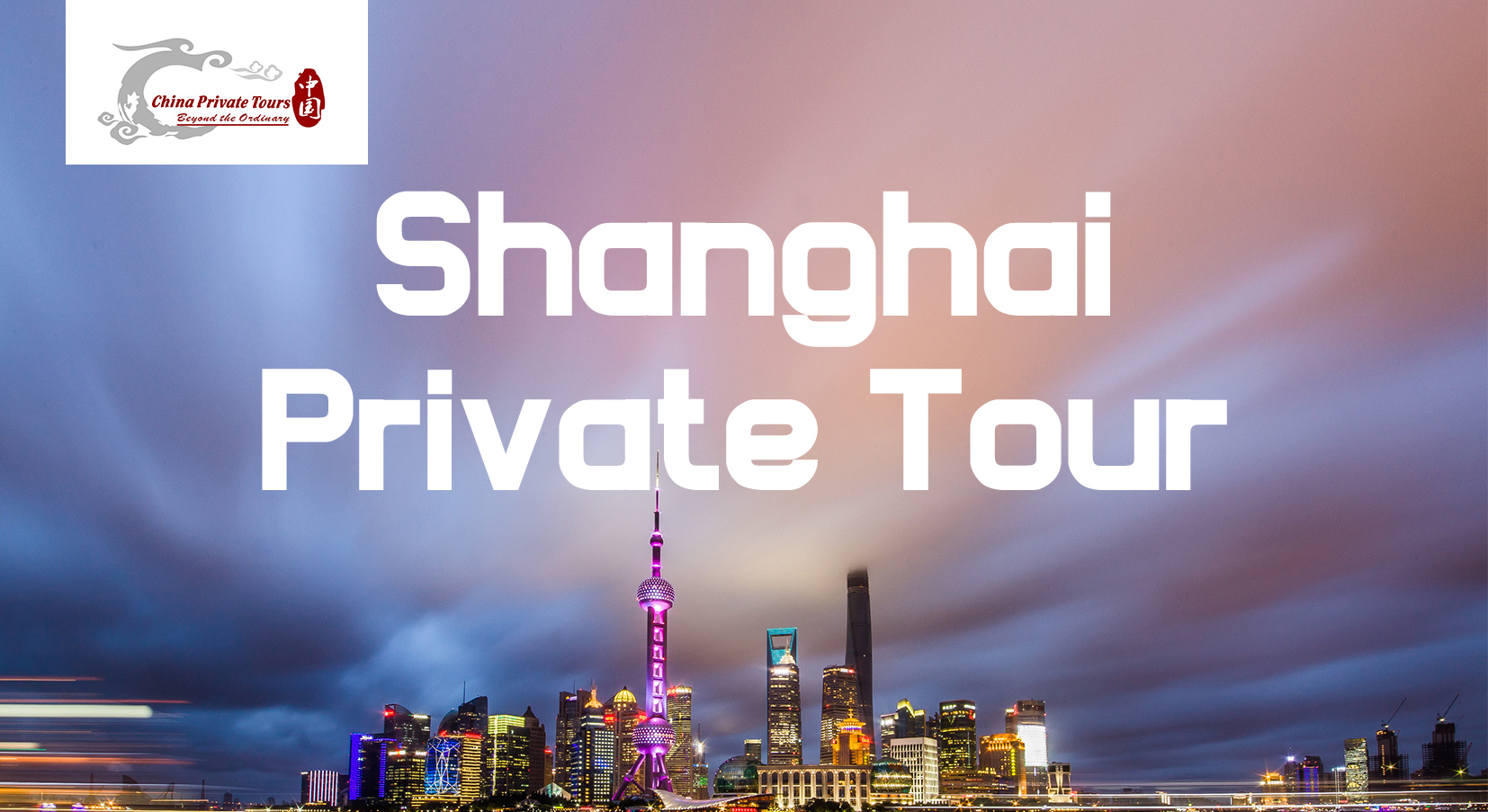 Our Shanghai Pick Up Sign "Shanghai Private Tour"
First of all, we go to visit the Bund. The Bund is a waterfront area in central Shanghai. The area is in the eastern part of Huangpu District centers on a section of Zhongshan Road ,which runs along the western bank of the Huangpu River, facing the high, modern skyscrapers of Pudong,Traditionally, the Bund begins at Yan'an Road in the south and ends at Waibaidu Bridge in the north, The Shanghai Bund on which you can embrace the best cityscape, feast on the rich architectural fashions ( Gothic, Baroque, Rome, Renaissance, Classic and Mixed Eastern and Western style, etc.) and know why Shanghai is glorified as "Paris of the East". There are a number of attractions in the area, such as Shanghai World Financial Center, The Oriental Pearl TV Tower, Century Park, Century Boulevard, Jinmao Tower etc. It is one of the most famous tourist destinations in Shanghai.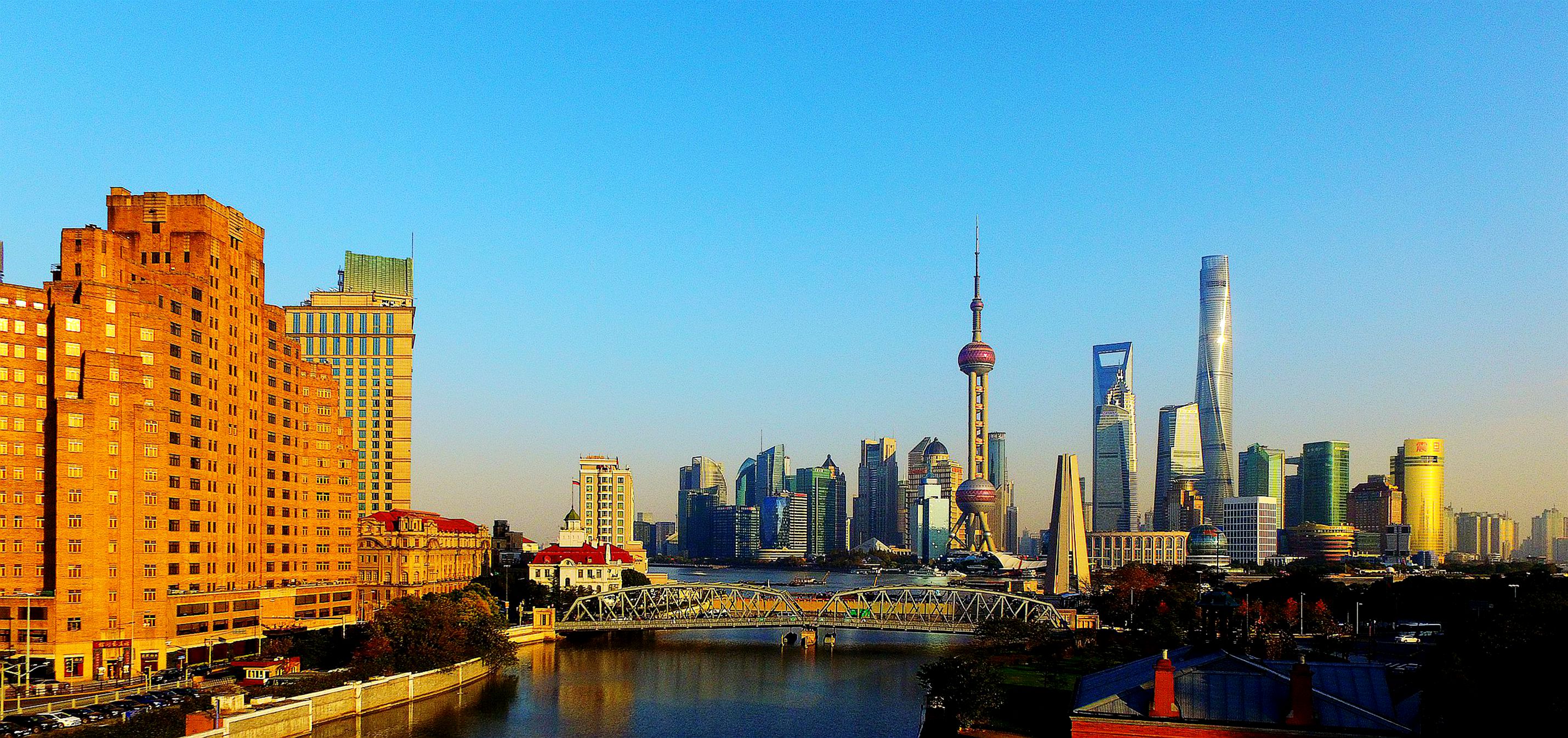 Continue the tour to Yuyuan Garden. Yuyuan Garden is an extensive Chinese garden located beside the City God Temple in the northeast of the Old City of Shanghai, China.Yu Garden was first built in 1559 during the Ming Dynasty by Pan Yunduan as a comfort for his father, the minister Pan En, in his old age. Pan Yunduan began the project after failing one of the imperial exams, but his appointment as governor of Sichuan postponed construction for nearly twenty years until 1577. The garden was the largest and most prestigious of its era in Shanghai, but eventually its expense helped ruin the Pans. Yu Garden occupies an area of 2 hectares (5 acres), and is divided into six general areas laid out in the Suzhou style: Sansui Hall,Wanhua Chamber Dianchun Hall,Huijing Hall, Yuhua Hall,Inner Garden. Neaby the garden, stroll along Shanghai Bazzar, various of hops for you to try the local food and artcraft.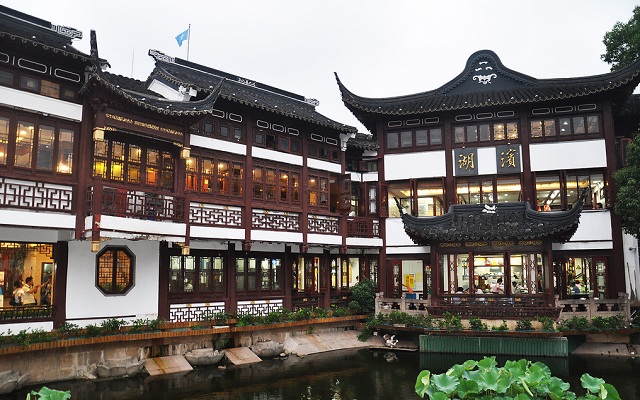 In the afternoon, you'll head to Shanghai Museum. The Shanghai Museum is a museum of ancient Chinese art, situated on the People's Square in the Huangpu District of Shanghai,China. The museum was founded in 1952 and was first open to the public in the former Shanghai Racecourse club house, now at 325 West Nanjing Road,rebuilt at its current location in 1996, it is considered one of China's first world-class modern museums.The museum has a collection of over 120,000 pieces, including bronze, ceramics, calligraphy, furniture, jades, ancient coins, paintings, seals, sculptures,minority art and foreign art.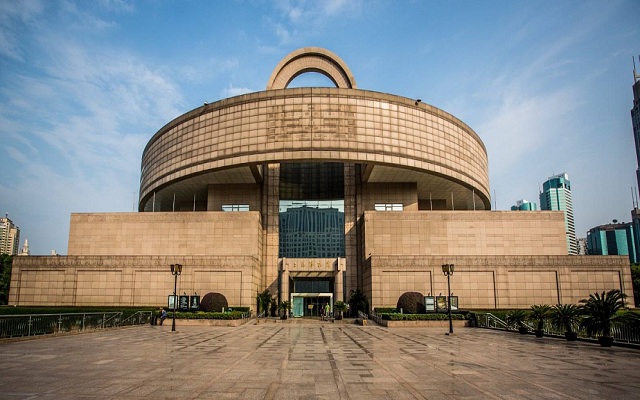 The last one to visit is Nanjing Road. Nanjing Road is the main shopping street of Shanghai, China, and is one of the world's busiest and longest shopping streets,around 5.5km long. Nanjing Road is located in the city center,running in a west-east direction. East Nanjing Road (including Nanjing Road Pedestrian Street) is mainly parity commercial and tourist area,Nanjing East Road can be extended to the famous attractions on the Bund, you can see the Huangpu River ,The Bund, Bell Tower and the Oriental Pearl, Jinmao Tower, the world financial center, etc. And West Nanjing Road (including the Jing'an Temple area) is Shanghai's most luxurious fashion business district, with luxury and high-end consumer personality. Here is a paradise for shoppers at home and abroad.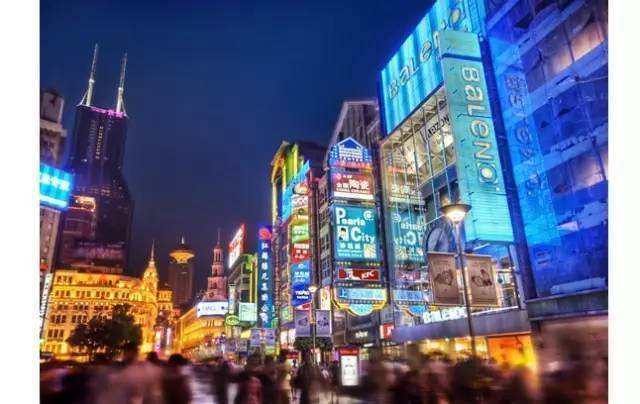 After the tour ends, drive you to your hotel, your tour guide will help you check in.
DAY 2
Place&Transport: Shanghai--Suzhou by Bullet Train
Today's Activities: Lingering Garden, Hanshan Temple, Panmen Gate, Pingjiang Historical Road, Suzhou No.1 Silk Mill
Accommondation: N/A (Can be included)
Meal: N/A
fter breakfast, your driver will meet you at your hotel lobby and drive you to Shanghai train station for your bullet train to Suzhou. Upon on your arrival, your local Suzhou tour guide will meet you at the exit of the train station with a welcome signage "Suzhou Private Tour". Your tour in Suzhou includes the following attractions and activities.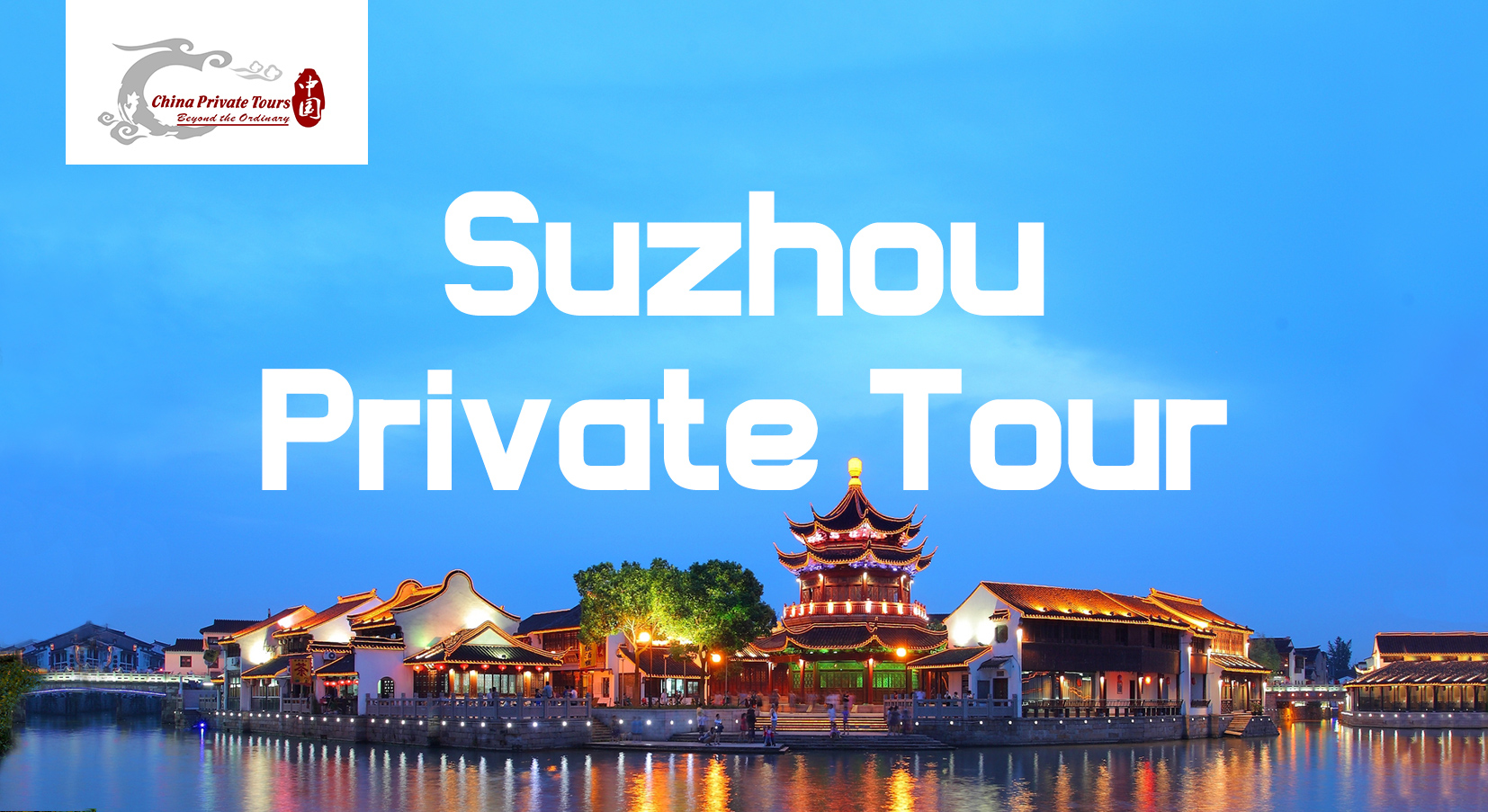 Our Suzhou Pick Up Sign "Suzhou Private Tour"
Your first stop is Lingering Garden, a UNESCO World Heritage Site and one of the city's finest classical gardens. It has been listed as one of the four most famous national classic gardens together with the humble administrator's garden, the Summer Palace and Mountain Summer Resort in Chengde are called China's four largest gardens. Landscape architectural space processing is very exquisite, using a variety of artistic techniques, built a unique space system, becoming one of the world civilization examples of architectural space art processing. Wander through the trails and portals of this delicately-planned garden that carefully combines traditional Chinese architecture with natural beauty.A good place to let your mind and body rest.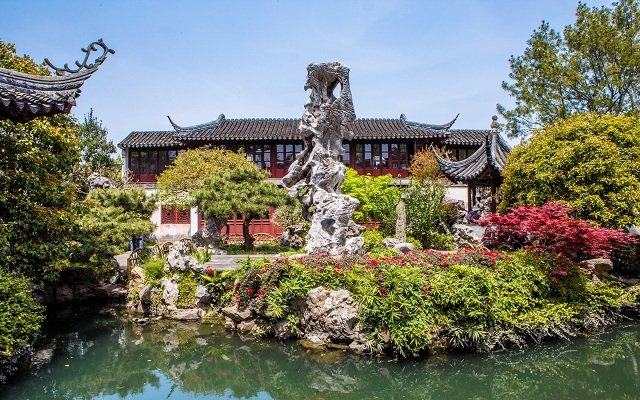 Next agenda is Panmen Gate. The history of the Panmen Gate dates back to 514 AD. Built by Wu State during the spring and autumn period, Panmen is the only ancient city wall still intact in Suzhou. Panmen Gate is China's existing only water and land parallel gate, is one of the signs of the ancient city of Suzhou. It is now part of the Panmen Gate Scenic Area. It is known for the "three landmarks of Pan Gate". They are the Ruiguang Pagoda, the earliest pagoda in Suzhou built in 247, the Wu Gate Bridge, the entrance to the gate at that time over the water passage and the highest bridge in Suzhou at the time, and Panmen Gate. The Ruigang Pagoda is constructed of brick with wooden platforms and has simple Buddhist carvings at its base. On the top of the gate, you can see the three landmarks.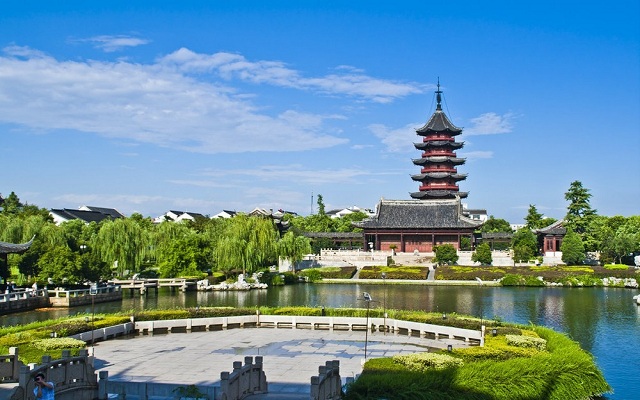 After lunch, pay a visit to Hanshan Temple (Cold Mountain Temple) near the town of Fengqiao. Made famous in a poem by Tang Dynasty poet Zhang Ji, this Buddhist temple is known for its large bells, unique black roof and domed bridge. Take a wander around its halls, pavilions, corridors and well-maintained gardens. A good place to let your mind and body rest.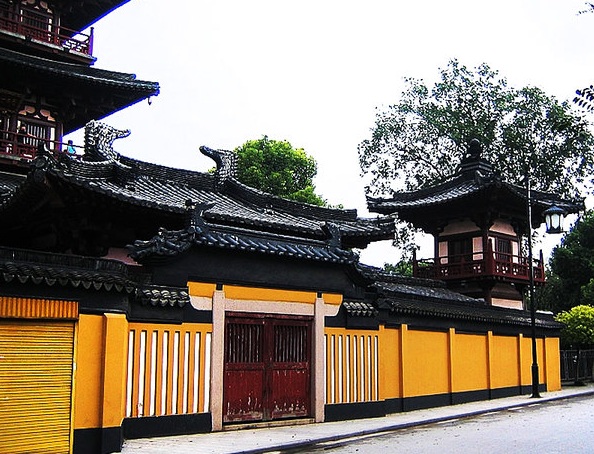 For an authentic taste of city life in old Suzhou, a stroll down Pingjiang Historic Street, which is a great way to get acquainted with the local vibe. Quiet, leafy and slow-paced, the street is lined with old Chinese houses as well as restaurants and teahouses serving traditional foods and drinks. What's more, there are a variety of upscale cafes catering to the chic crowd at each corner. You can taste a few traditional Chinese snacks while your guide tells you more about the history of the street.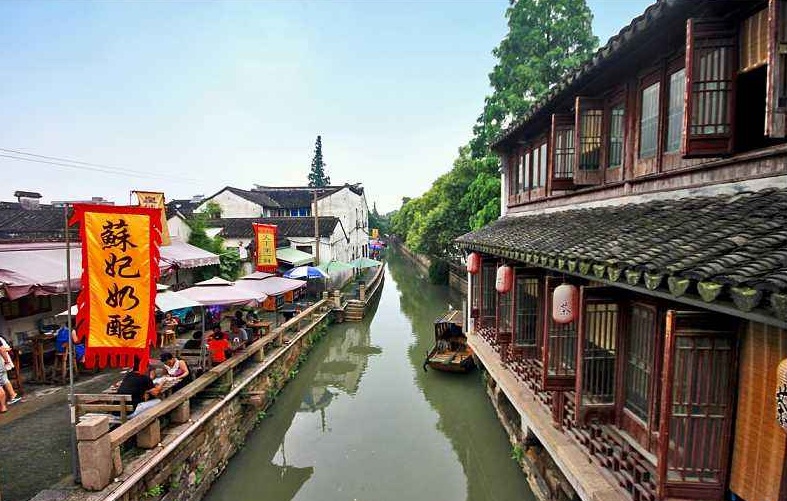 The last stop for today is Suzhou No. 1 Silk Mill has a long and rich history of silk culture, including mulberry tree and silk worm cultivation and turning raw silk into beautiful fabric. Suzhou's climate and soil are perfect for silk production, and the city has been a center of China's silk trade for many centuries. The Suzhou No. 1 Silk Mill has been a proud steward of this heritage for over 80 years. It's more like a museum which shows you how the silk is made from cocoons from the begining and the whole silk process. Not to be missed.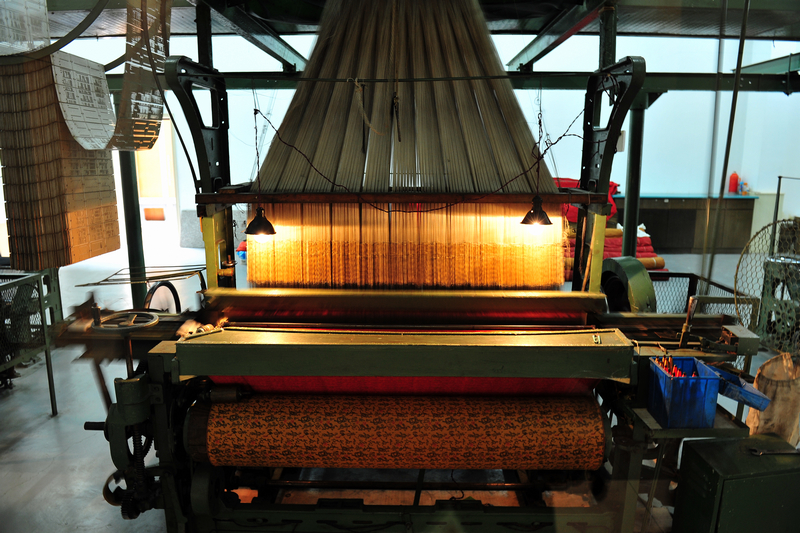 Drive you to your hotel, you can have rest after check-in.
DAY 3
Place&Transport: Suzhou
Today's Activities: Tongli Water Town
Accommondation: N/A (Can be included)
Meal: N/A
After breakfast, you will be transferred to Suzhou Tongli Water Town, it takes around 1 hour for one way. Once you arrived in Tongli Water Town, out tour guide will guide you to explore the attractions of water town.
Residential House: Tongli Water Town deserves its name of a "museum of ancient architectures" as there are many homes and temples dating from the Ming and Qing Dynasties. Designed along the riverside and embellished with carved windows, porcelain furniture, figured clay bricks, flying eaves, dapper gardens and tiny stairs leading all the way down to the water, these complexes named Tongli Water Town could be a shining pearl among the water townships south of Yangtze.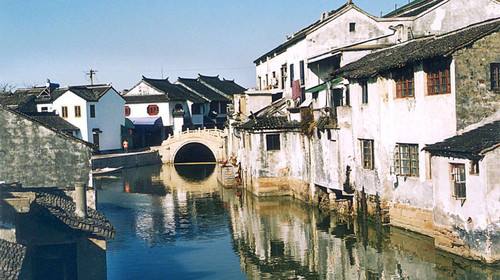 Retreat and Reflection (Tuisi) Garden: designed by the retired official Ren Lansheng throughout 1885 and 1887, is that the most spectacular in Tongli Water Town. Its name, Tuisi, suggests being meditative upon the previous faults when away from officialdom. The ingenious style for Tuisi Garden conforms to the native landforms and conditions and covers 700 square meters. Compact and harmonious, the garden is made from two parts. The garden within the east has verandas, ponds, waterside pavilions, Marble Boats, halls, kiosks, rockeries and bridges.
In conjunction with flourishing trees and colorful flowers the garden greets guests with its beauty and charm regardless of the season. The residential area to the west consists of an outer house and inner house together with the tea hall, the sedan hall, 2 buildings forming the particular dwelling and a main reception hall.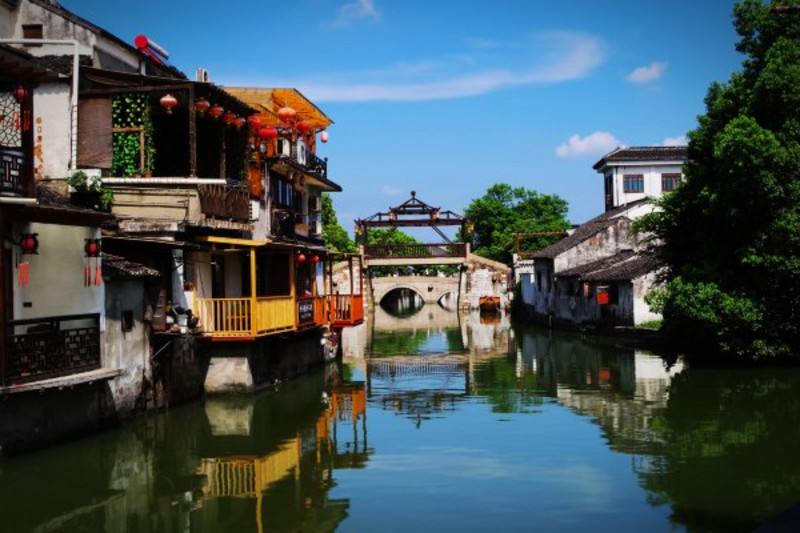 Ancient Bridge: Taiping Bridge was built in 1747 during the Qing dynasty. Changqing Bridge, also named Guangli Bridge, was rebuilt by Xiezhen in the Ming dynasty. Siben Bridge, built in the Southern Song dynasty, is the oldest bridge in Tongli town. Dubu Bridge, 5 feet in length and 3 feet in width, is the smallest bridge in the town.As a character of Tongli, these ancient bridges today is reputed as the witness of the history, telling the story of the past.
Free on your own for a while and you will be transferred back to your hotel in Suzhou and today your tour ends.
DAY 4
Place&Transport: Suzhou--Nanjing by Bullet Train
Today's Activities: Sun Yat-sen's Mausoleum, Presidential Palace, Ming City Wall, Confucious Temple (Fuzi Miao)
Accommondation: N/A (Can be included)
Meal: N/A
After berakfast, drive you to Suzhou train station for your train to Nanjing, it takes around 1.5 hours for one way. Our Nanjing local tour guide will meet you at the exit of Nanjing train station with a welcome signage "Nanjing Private Tour" once you arrived. And you Nanjing tour starts directly.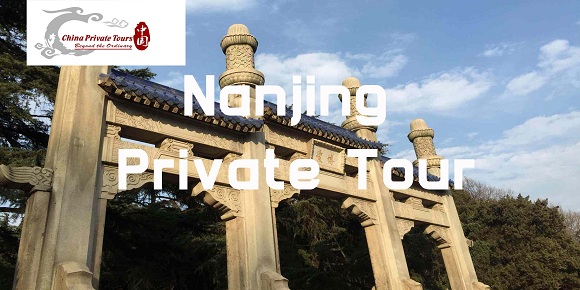 Our Nanjing Pick Up Sign "Nanjing Private Tour"
The first destination is Sun Yat-sen's Mausoleum. Nanjing is the birthplace of the Republic of China (1912-1949) and the resting place of its founder, Dr. Sun Yat-sen. The influential Chinese revolutionist was buried at the center of the Purple Mountain. Nowadays his mausoleum has become a site of pilgrimage for many local and overseas Chinese. Moreover, it is also a piece of classic architectural works combining Chinese and Western elements in the history of Chinese architecture. On the top of Dr. Sun Yar-sen's Mausoleum, you can enjoy the masterpiece of mausoleum architecture and get the best view over the Purple Mountain.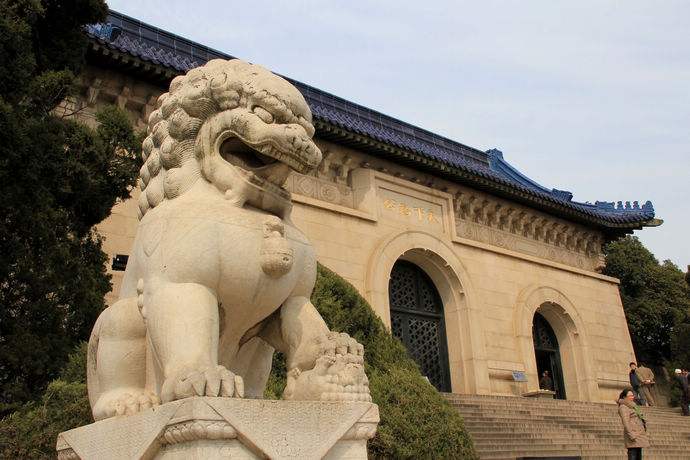 take you to Presidential Palace. It is now a museum called the China Modern History Museum. The Presidential Palace could be thought of as Nanjings version of the Forbidden City in Beijing with it once being home to emperors and political leaders. The palace was also the base for Dr Sat Yun Sen when he led the Kuomintang party to power in China. Presidential Palace is a National Cultural Heritage Conservation Unit and also a famous tourist spot. Presidential Palace in many well-preserved remains of Chinese and Western architecture, it is the unique culture and rich historical site.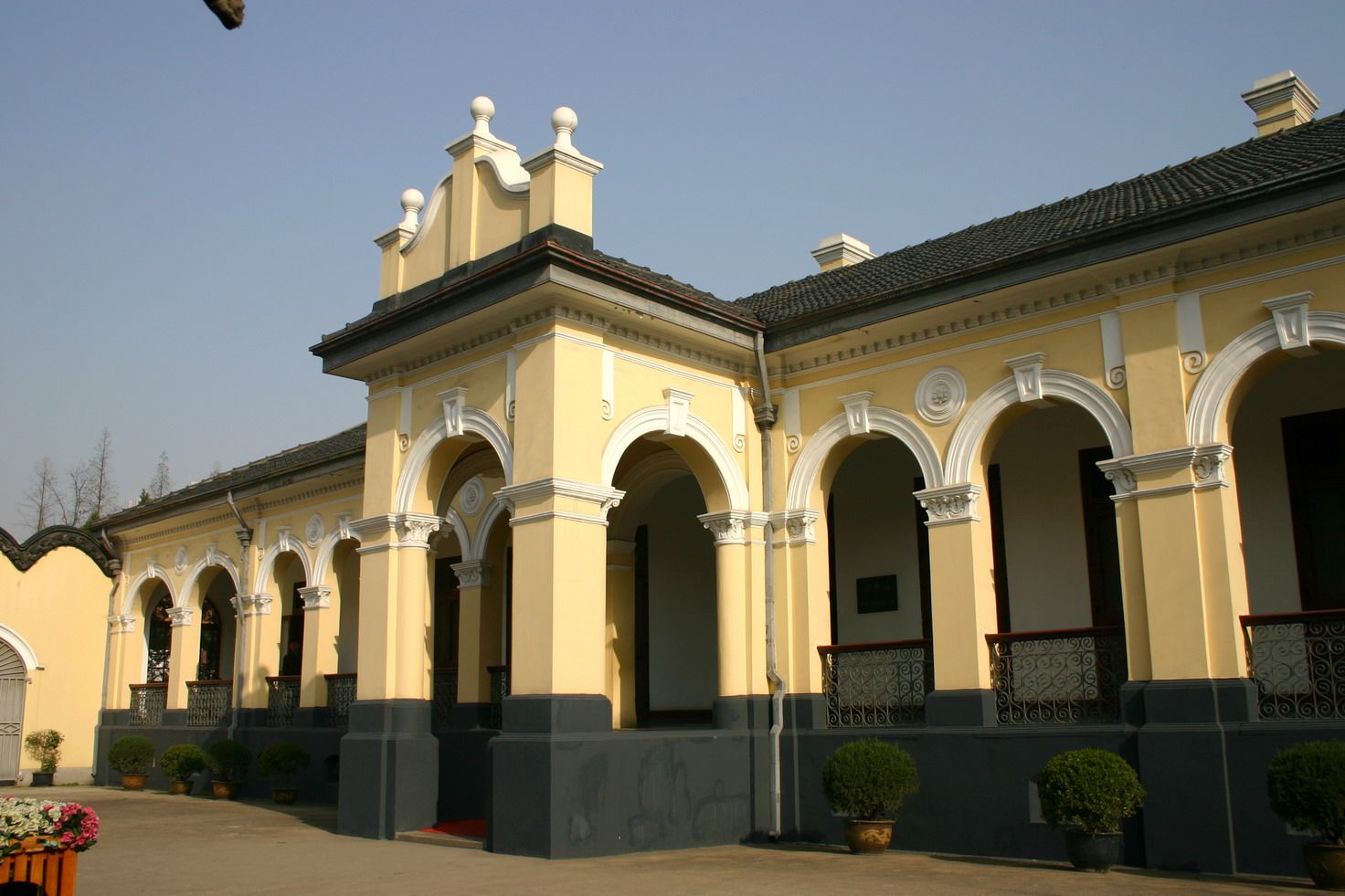 Continue your tour to Ming City Wall. Ming City Wall was during the Ming Dynasty that a navy and an army were first constructed of one million troops, a size that surpassed all others in the 15th century. Ming City Wall was also during this period when the reconstruction of the Grand Canal and the Great Wall of China occurred and the construction of the Forbidden City, which then housed the emperors of imperial China in Beijing from the 15th century to 1911, materialized. The Ming Dynasty was remembered as the last dynasty reigned by Han Chinese and had contained and sustained an estimated 160 to 200 million people in population during the latter years of its rule.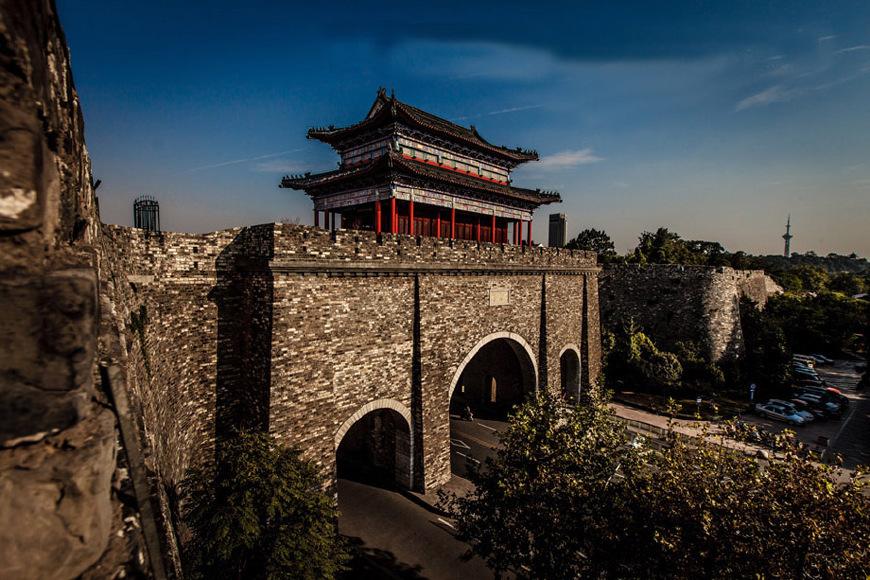 Your final stop for today is Confucius Temple (Fuzi Miao). It's also known as Nanjing Fuzimiao. Nanjing Fuzimiao is an indeal place for shopping. This are well preserves some traditional Chinese architecture, has some retail stores selling local artistry and souvenirs, here you could choose hand painted snuff vases for your family or friends. In addition, there is a confucious temple in this area. Confucius is a great educator in ancient China and his idea on education influenced several graduations. There was an old preserved building where scholars took their imperial examination.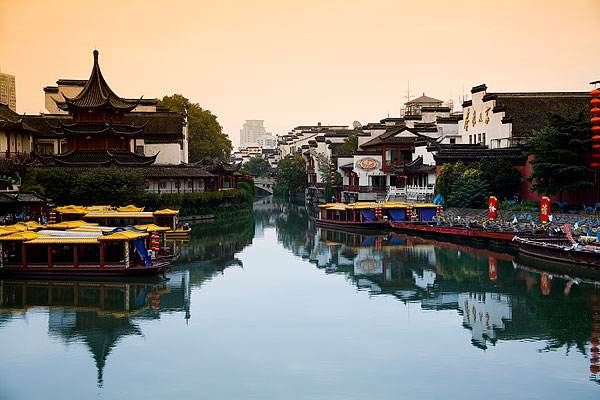 After the tour ends, you will be taken to Nanjing train station and you return to Shanghai. Drive you to your hotel in Shanghai once you arrived.
DAY 5
Place&Transport: Departure Shanghai
Today's Activities: transfer to the airport
Accommondation: N/A (Can be included)
Meal: N/A
Today is free on your own until transfer you to the airport, and you fly back home.

Price Per Person in US Dollars