Suzhou Nightlife
A Brief Introduction of Suzhou Nightlife
Suzhou is not only an ancient city wth historical and cultural heritage, but also a modern metropolis, so that it provides a great varieties of traditional and modern entertainments to meet the different needs. Suzhou is rich in cultural heritage, Musical performances and Kun Opera are popular all over the world. Suzhou nightlife includes appreciating the night view bars, riding on canals, shopping in streets, walking around those old lanes, eating, drinking and watching shows or oper. All in all, there are so many ways of entertainment and colorful nightlife in Suzhou. Tourists must appreciate not only the beautiful landscape gardens but also the amazing culture of Suzhou.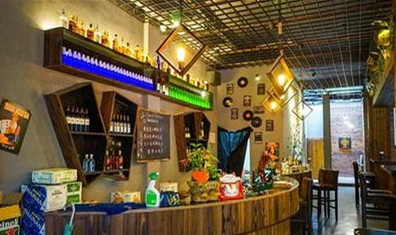 Night Sightseeing: Master-Of-Nets Classic Garden
Master of the Nets Garden is recently well known for its special Night Garden traditional art performance. After night falls, the shine of yellow lights and scarlet palace lanterns outlines pavilions and platforms along the garden's river, performers in ancient theater costumes create eight different shows involving local classics like Pingtan, Kun Opera, Chinese zither, and folk music. The night show are usually available from 7:30 pm to 10:00 pm every year from mid-March till mid-November, each complete sequence is little over an hour long but guests can chose to follow their group or adventure out to enjoy the performance of their pleasing.
Night Clubs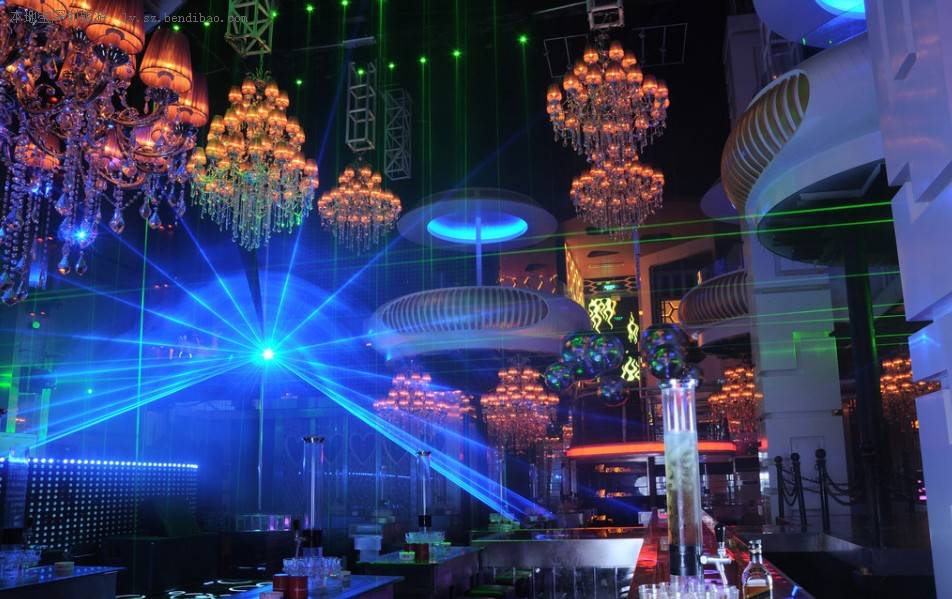 Going to bars is an indispensable choice at night. Listening to the soft music, drinking beers, it is full of romantic atmosphere. In the Shantang Street, there are many bars of reminiscence style. Whatever you talk about business stuff or meet friends, going to bars is a good choice. Here recommend some popular clubs.
Revel Fusion Lounge
Suzhou has so much to offer in respect of nightlife but nothing compares to Revel Fusion Lounge. The chilled out vibe is a great place to relax, chat and meet new people. Most of the customers in Revel are western so easy to make new friends if you are new in town. Also Revel has a member exclusive card which gives you discounts around town.
Blackjack
Blackjack is right across the street from the Pan Pacific Sheridan. It is a bit dark and small, but don't be intimidated! Many Americans, Brits, and Canadians hang out there, so the owner Leona speaks amazing English! The selection of drinks is about what you'd expect from your local, as we say "hole in the wall" which in this context is not negative. Cocktails, Jameson's, and pool, plus wonderful music chosen by a bar regular, Bob, from the USA, equals great fun. After a long day of fighting traffic, language barriers, and alienation, this place is fantastic. And it will help you learn the culture around you too! If you just want to hang and feel no pressure or anxiety, this is the place!
Pingjiang Historical Street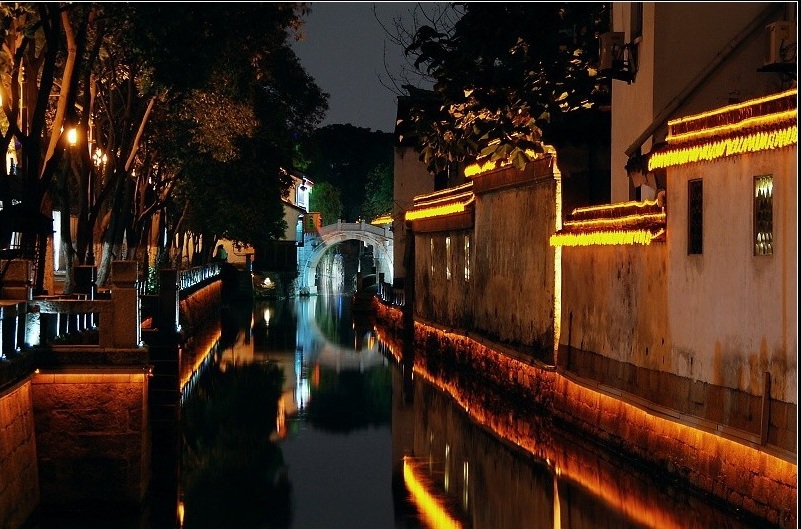 (Pingjiang Road,Pingjiang Historic Street ,Pingjiang Lu) For an authentic taste of city life in old Suzhou, a stroll down Pingjiang Lu's lanes is a great way to get acquainted with the local vibe. Quiet, leafy and slow-paced, the street is lined with old Chinese houses as well as restaurants and teahouses serving traditional food and drink, upscale cafés catering to the historical chic crowd, as well as a few hostels. In addition, the Pingtang Museum and Kunqu Opera Museum and Schoolare along the road. If you like quiet and meaningful nights, Pingjiang Historical Street is the best choice for you. You can sit in a restaurant or a bar along the canal to taste the special Suzhou night.
Grand Canal Night Cruise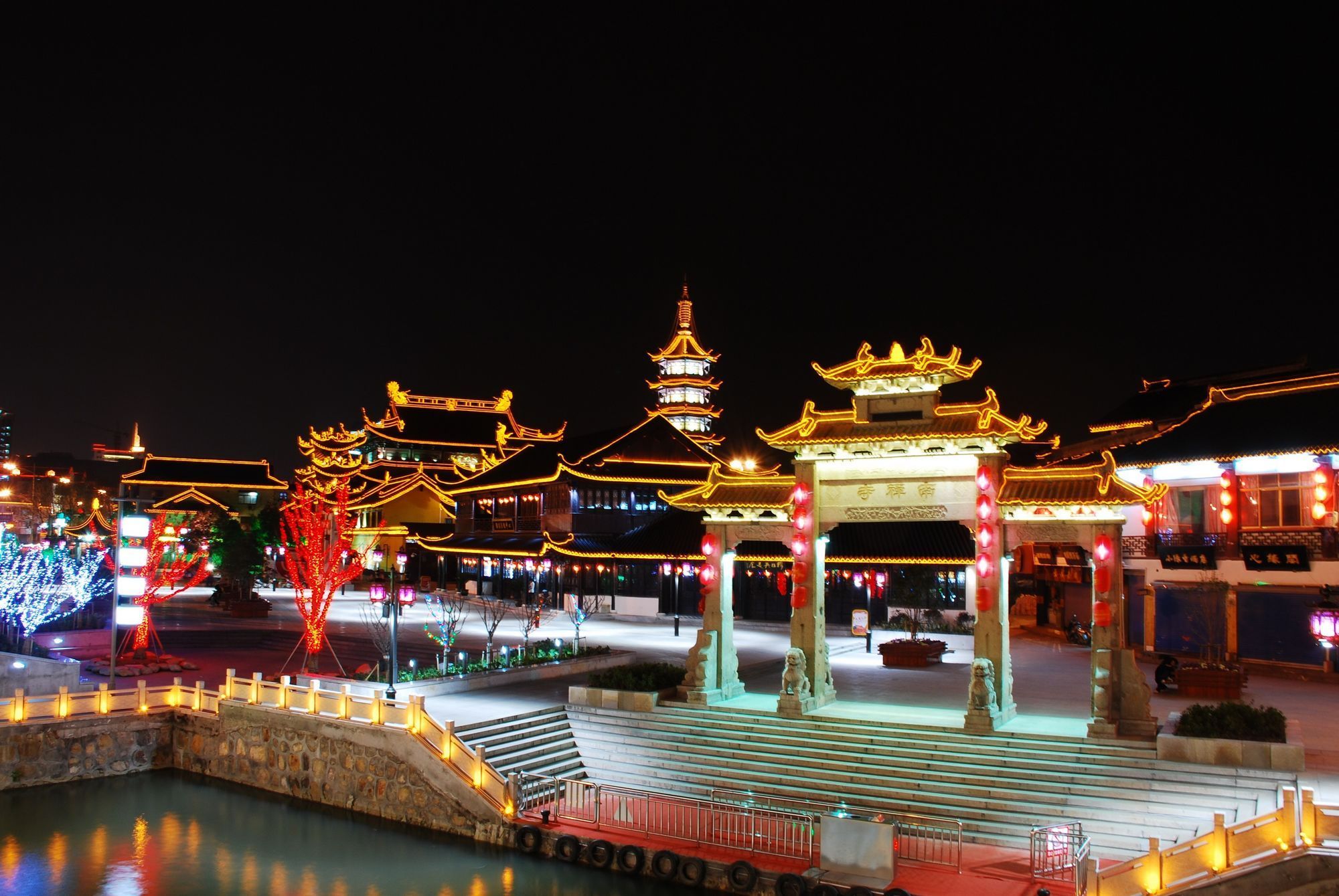 The best choice to visit the canel is by cruise. The boat was fairly small and only held about fifteen people. The boat cruised down the canal at a leisurely pace and passed many ancient houses built along the banks. There are evening cruises available, and guests should purchase tickets at the port beside Renmin Bridge within the central urban space of Suzhou. The cruise lasts for concerning eighty minutes. Bring mosquito repellant in summer.
Late-Night Food Street
How about some food street adventures? Suzhou's dining streets are lined with eateries and food vendors serving a wide range of cheap and authentic Chinese food. You'll discover everything from rice noodles, Chinese barbecue, Sichuan cuisine, wontons, beef soup, Shanxi snacks to Korean dishes, pastries, crayfish and more.
Xueshi Street 学士街
Address: 400 metres west of Yangyuxiang subway station, exit 3.
Houzhuang 后庄
Address: Moye Road, 300 metres east of Xiangmen subway station.
Zhuangxianwan 庄先湾
Address: Zhuangxianwang Road (near Donghuan Road)
Shangtang Street 上塘街
Address: Shangtang Street, Shilu Area (near Shantang Street)
Pishi Street 皮市街
Address: 500 metres north of Guanqian Street (walk along the alley west of KFC on Guanqian Street)
Recommended Food
Hot pot is popular with everyone, no matter where they're from . Every major Asian country has some special hot pot dishes of its own. In China, the style of hot pot varies from area to area. You can choose from Sichuan hot pot, Chongqing hot pot, Beijing-style hot pot, Taiwan-style hot pot, earthenware hot pot, congee hot pot, and that's just for starters.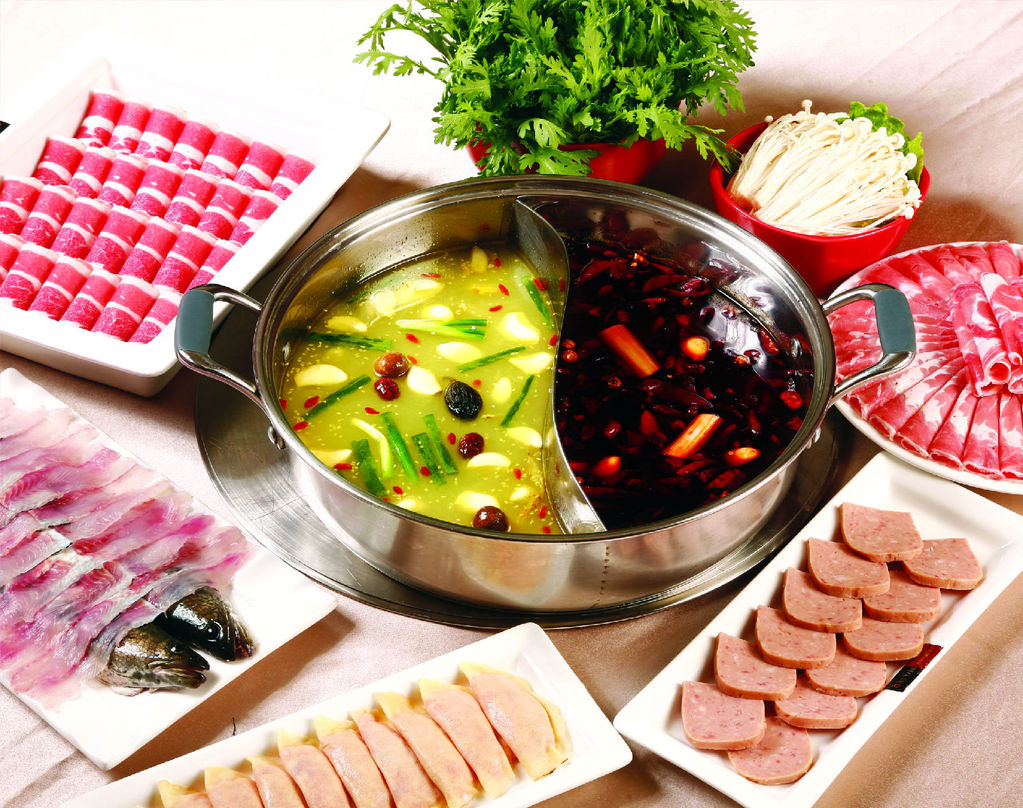 De Zhuan Huo Guo 德庄火锅
Open hours: till 4am.
This hot pot brand started out in Chongqing. If you dip into the spicier side of the soup, expect a slightly numbing, burning sensation along with the spicy kick.
If you prefer to get through a meal without your nose, eyes and mouth burning like a Sichuan bonfire, you can take your pick from the non-spicy side of the pot while your friends enjoy the spicier side.
Hai Di Lao Hot Pot 海底捞火锅
Open hours: 24hours
Hai Di Lao is loved by customers for its over-the-top service first and foremost, and its food second. The idea that you can get your shoes shined, manicure done (for free) and challenge your friends to a board game all while waiting in line amazes even locals. To top it all off, it's open 24 hours a day; the doors are never locked.
Lu Ji Taiwan Hot Pot 卢记台湾火锅
Open hours: till 2am
Taiwan style hot pot has a lighter flavor than its Sichuan cousin. This establishment is rightly proud of its hot pot broth. The signature meat balls are also a must try. And don't forget to order the refreshing iced sour plum juice.
A Pan Bone Soup 阿潘骨头汤
Open hours: till 4am
This restaurant stews large pork bones for hours to make their ivory-colored hot pot broth. After enjoying a bowl of the soup, add meat and vegetables into the pot to cook. A meal at A Pan Bone Soup is comforting, healthy and full of flavor.
Other Popular Chinese Options
Shijiyuan Barbecue 世纪缘烧烤
Open hours: till midnight
Barbecue? Sounds good. All-you-can-eat barbecue? AWESOME! Barbecue is one of the top choices in Suzhou when it comes to late night food. Devour your pick of meat, poultry, seafood and vegetables on bamboo/metal sticks and wash it all down with some cold beer.
Add: 753 Shiquan Street (Near The Bookworm)
Feng Hui Yuan 丰惠源
Open hours: till 4am
With two new branches in the SIP and one branch in downtown, Feng Hui Yuan is well known for its delicious Xinjiang lamb. At night the place serves great BBQ food.
Yang Yang Dumplings 洋洋饺子馆
Open hours: till 1am
Yang Yang might be known for its Chinese dumplings, however it is also a good place to grab food options from all over China.
Wawajiao Dry Pot 哇哇叫干锅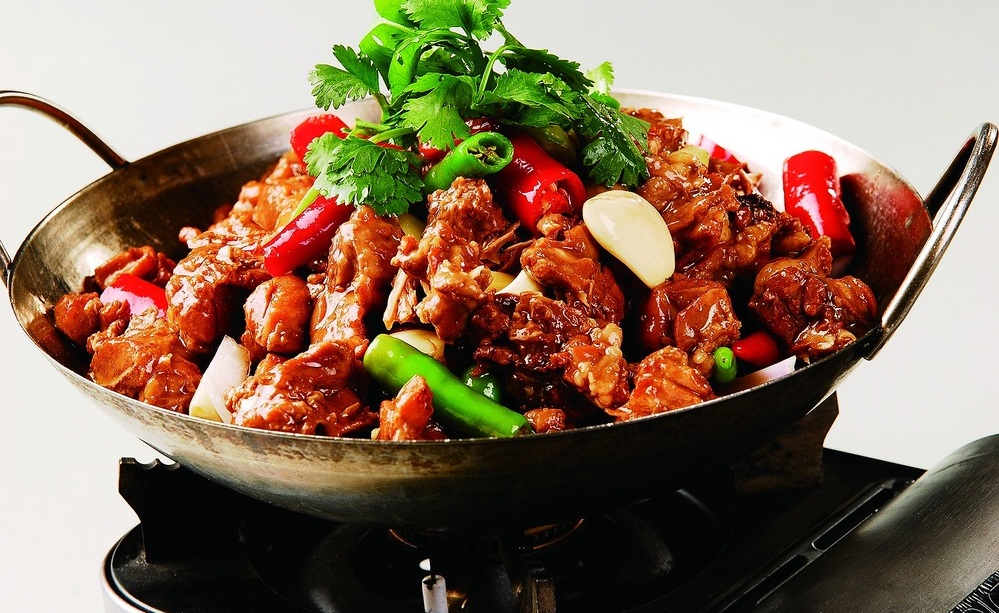 Open hours: till 3am
Dry pot is a dish served in a large bowl that can feed at least two to three people. It has just enough oil to simmer the ingredients and meld whatever flavors are tossed into the pot. The highlight of every dry pot dish is the bullfrog which is thrown in first and fried, then simmered along with other vegetables such as lotus, celtuce (lettuce root) and sweet potato chips.
Bullfrog is in fact very delicious and not as intimidating as it seems. It is usually very tender, with the texture somewhere between fish and chicken.
While bullfrog is most recommended, shrimp dry pot and chicken wing dry pot are also available.
Yun-Gei Cantonese Restaurant 润记
Open hours: till 2am
When people in other countries think of Chinese food, they often think of Cantonese cuisine. Due to the number of emigrants from Guangdong and Hong Kong, Cantonese food is well-known outside China.
Cantonese food is also popular across China. This is no surprise when you consider the range of healthy and delicious dishes including dim sum, wonton noodles, beef chow fun, deep-fried marinated pigeon, char siu, roast goose, roast pork and more.
A Taste of Japan
Izakayas are perfect places for late-night dining and drinking with friends. The design of the establishment is very intimate and the environment is slow paced. Have a relaxing time over the wide variety of menu items featuring sashimi, sushi, noodles, dumplings and more.
Recommended places to go: Suzhou New District Business Street/Japanese Street
Reason: There are numerous Japanese restaurants on this street, many of which are open late.
Open hours: till late